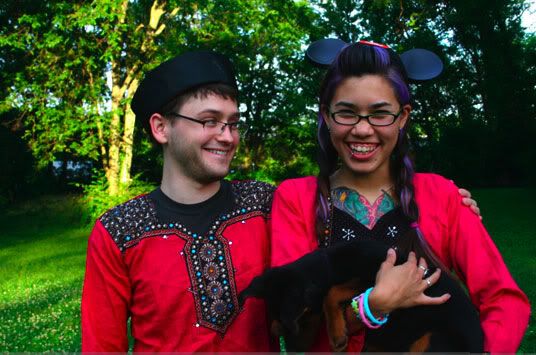 last week thomas moved back from Ohio. For some reason we decided that we should dress up and take pictures to celebrate! he must have missed us a LOT because he usually isn't THIS much of a good sport. haha. so here are a few pictures of our dress up adventure/ cook out camp out/biscuit house breakfast. i had over 500 from the afternoon! but i got it down to twenty. these pics are from crystal's backyard by the way. it's pretty awesome since it's so close to the city.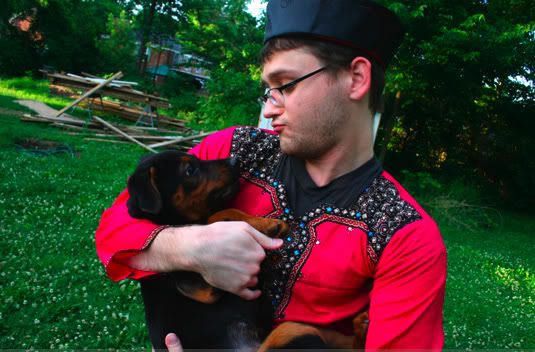 crystal's father in law brought her these weird outfits back from Afghanistan. mostly weird because she would never ever wear that. thomas also finally got to meet scurvy! she isn't as tiny and sweet as she was, but she is still cute. he baby talks her like we do. haha. perfect.
second outfit. we really can't believe he wore her creature from the black lagoon costume. skirt included! that hat is his. he bought it to wear to my christmas party last year.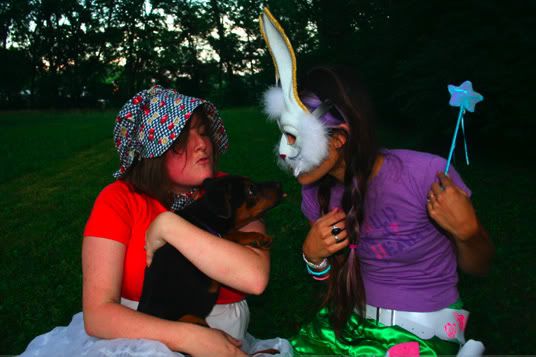 i don't know what i'd do without my little crittle poo. we were going to buy some more animal masks that afternoon but the costume shop closed at two! on saturday! so lame!!
travis and marc weren't interested in the dress up fun. i think marc was digging a ditch thing in the front yard. travis eventually came to watch us acting like idiots. i was so scared that swing was going to break! marc made it for his son, who weighs like, 40 pounds.
marc built us a fire and we had hotdogs and chips and s'mores! yum!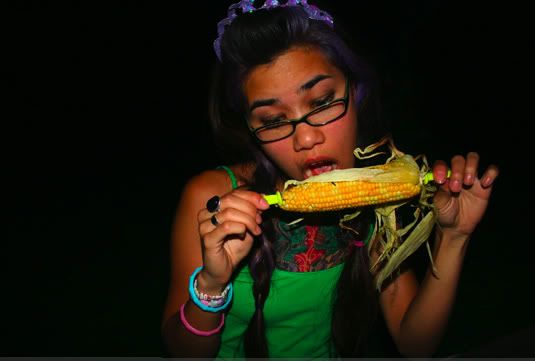 this corn cooked forever and it still didnt' get done enough. toooooo hard. but it looked cute with the husk hanging off like that.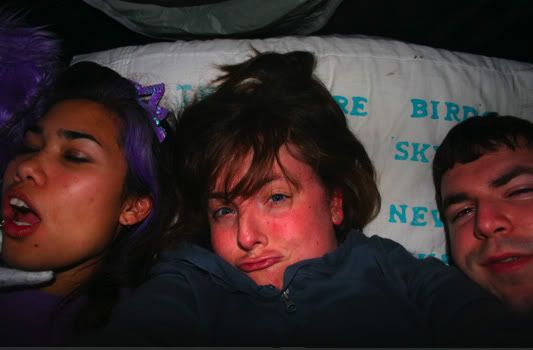 what a perfect little bed time! it was so comfy in the tent. it got just cold enough to make being in a jacket under the blanket feel perfect. gosh, i slept so good.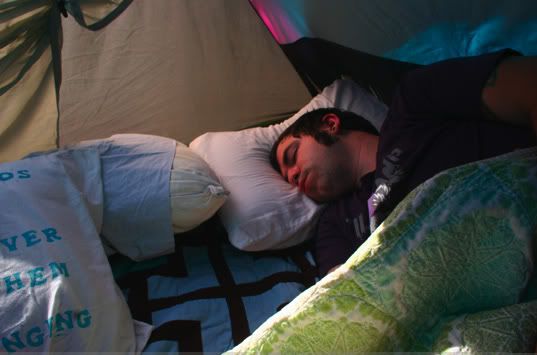 good morning! crystal got up really early with the puppy. but we slept in til about nine i think. then it was time for our first trip to the nashville biscuit house!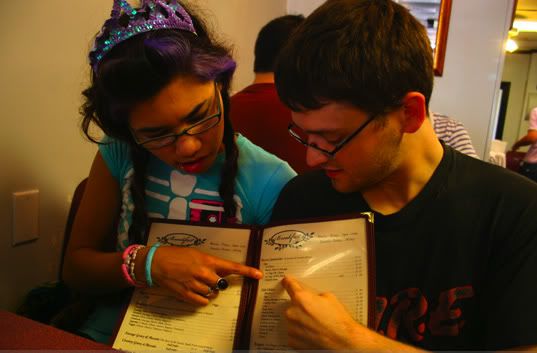 crystal and thomas were really confused by the menu. because they are dummies. haha. the waitress had to explain that it wasn't 1.75 to add sausage to your biscuit, but a sausage biscuit is 1.75.
my delicious breakfast. mmmm i love home fries. it was only 4 bucks too! perfect. the only thing i didn't like was the waitress didn't believe me that i ordered home fries instead of grits. I don't even like grits. she didn't even bring me homefries, travis traded with me.
soooo full afterwards! then i think we just went home...i can't remember. it was a week ago.