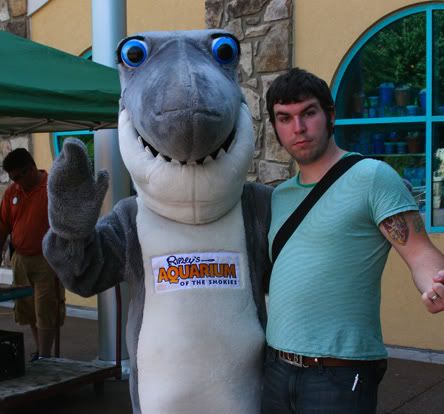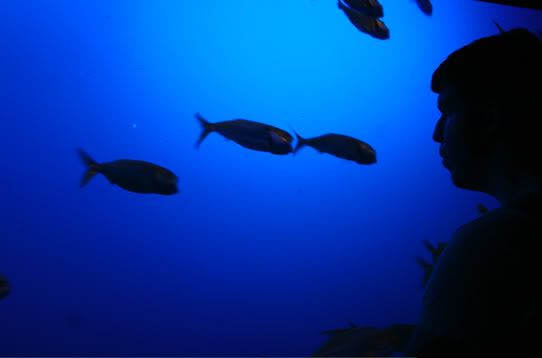 a flounder! i hadn't even seen one in real life. so cute.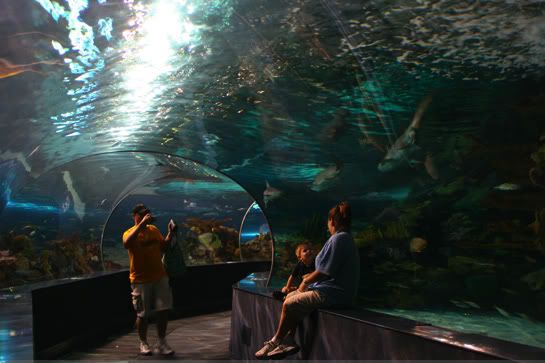 hahah i love that sawfish's lips


omg this is a TINY TINY octopus!! like three inches long! ahhh! i was freaking out! it kept going up and down in that little glass tube thing like it was playing. ahhhh!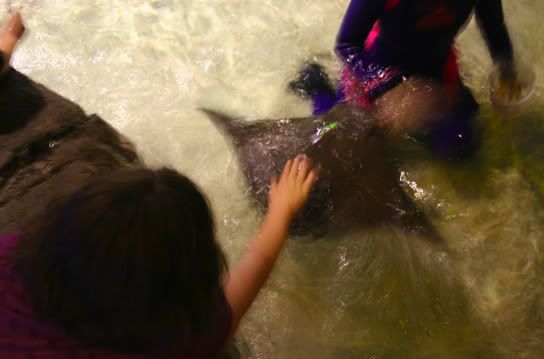 so my verdict on the ripley's aquarium? it was small, but i think it had the perfect amount of awesome things that you were entertained the whole time, and it was short enough that you weren't wishing it would end, like the chattanooga aquarium is sometimes. so i thought it was great.
later that night travis and i met my mom, dad, and aunt at the sky lift.
i love the sky lift! it has been there forever. so scary! especially when you go over the road and the river. ahh! travis was getting mad at me because i didn't have the camera strap around my neck.


view from the top


after the sky lift my mom and aunt went to meet my cousins at a bar and my dad went with us to ripley's believe it or not. i love those kinds of places. for real.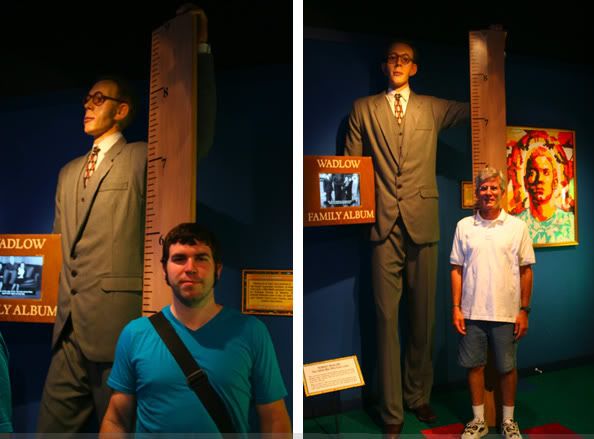 tiny antlers made from nuts!! ahhh! i want some!


both of those pictures really disturb me. one is of an elephant that was hung because it killed three people! and that guy bounced down the stairs on his head. so freaky.
before we went my dad and i had been talking about this statue of a man taking a picture that we saw in st augustine and how funny it was that we fell for it! and THEN we BOTH fell for it again here! hahah, he right around the corner so you think someone is taking a picture and you back up and say excuse me.