ok, last post of the night. i'm almost caught up! travis was off work today and we decided to just stay home and watch movies all day with the kitties. wonderful.
the day i got back from my last pageant was so good. i met travis at waffle house and he was so freaking cute. he kept smiling because he was so happy to have me back. it was a tuesday so we had trivia that night, but we went letter boxing before hand. he even brought me some rubber to make my stamp!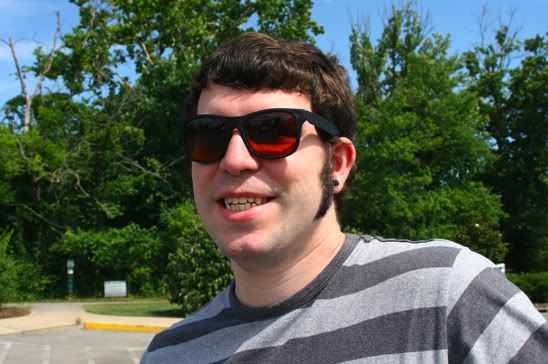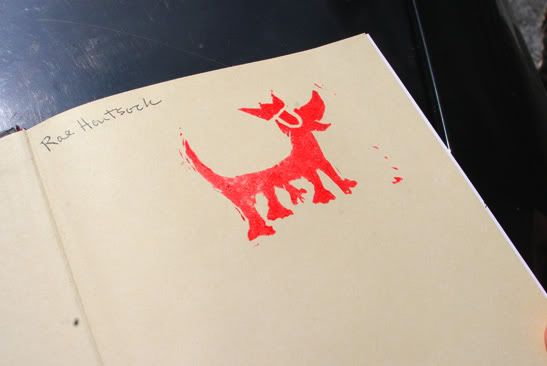 my stamp. beastwith5hands kind of. haha. five legged dog with crown. me right?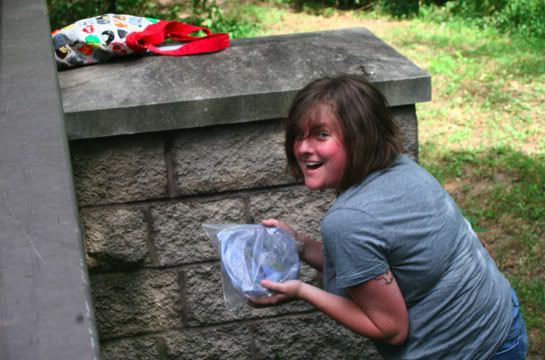 the first one was found was called "love never fails" and was planted by a husband and wife. cute.
travis took some pictures for me. he is trying to stop me complaining about how i am never in pictures. haha. he takes TONS when he does it to make sure i get a good one. cutie.
this is at a different park. this is the fourth park i've been to that i had no idea existed before. so much fun. we were looking for a series of winnie the pooh stamps. i was excited because they were supposed to be hand carved and i was thinking they would be someone's original take on pooh, which would have been awesome.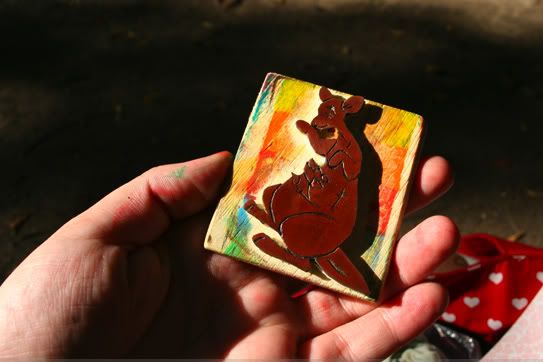 but they were just disney. still cute.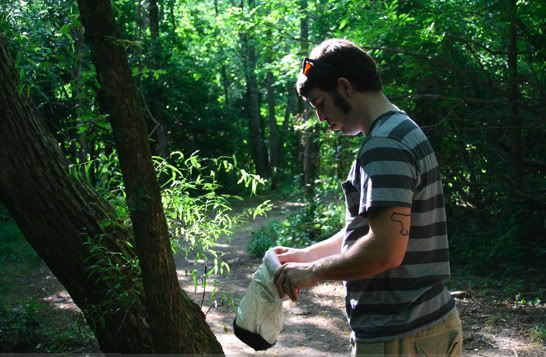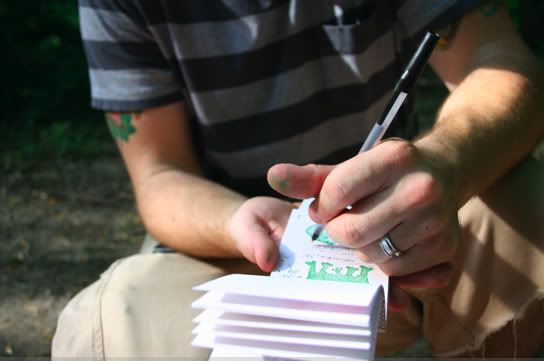 we were cracking up because three of the stamps were within ten feet of each other. so we would pack everything up, get ready to move on, and then have to stop in two steps for the next stamp. haha.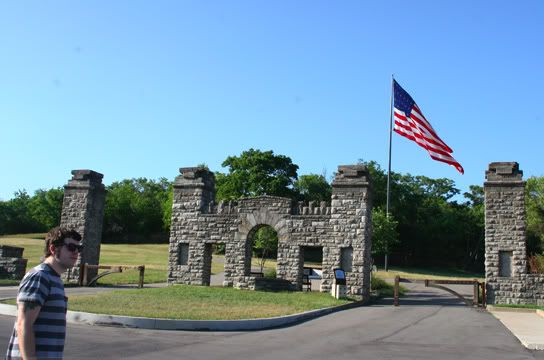 next we went to a fort next to the science museum. i've passed the gates lots of times but never stopped.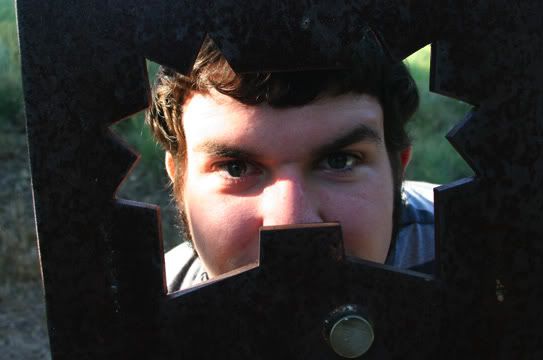 i think i wrote the directions down wrong. this is where the box should have been and we couldn't find it. dang!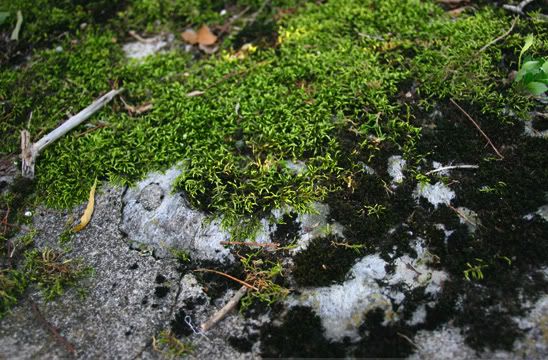 there was a nice view of downtown from the top. it was a fort during the civil war.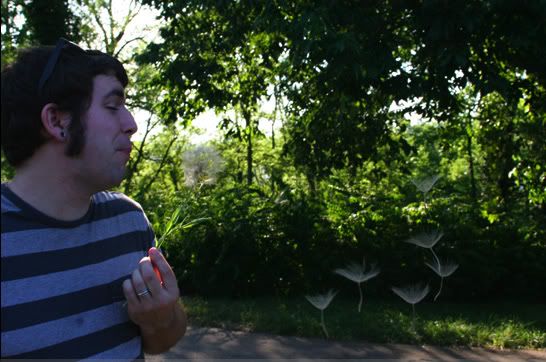 then we found the biggest dandelion we had ever seen! so weird!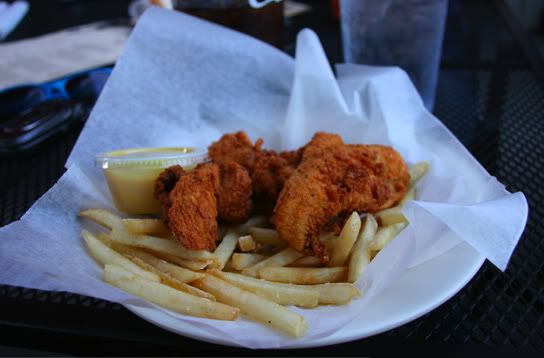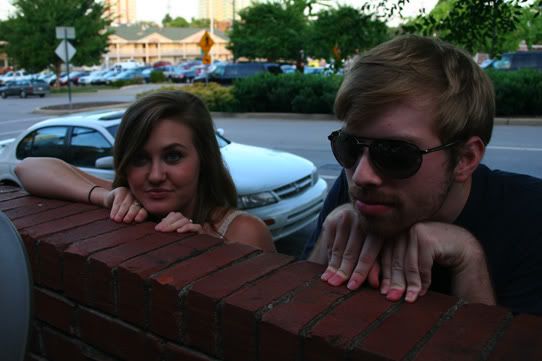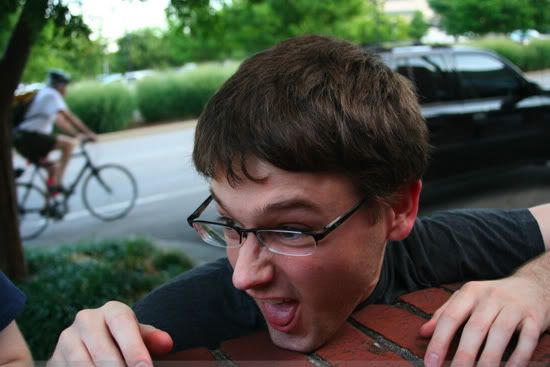 and....trivia!