ok, last post from gatlinburg!! travis found the salt and pepper shaker museum somehow, and i was really excited about going! my aunt barbara was the only other person interested so she went with us early in the morning. it is the personal collection of the woman behind he desk, she has some kind of european accent, i'm not sure where from. it's three dollars to get get in, and that goes towards any salt and pepper shaker purchase in the gift shop.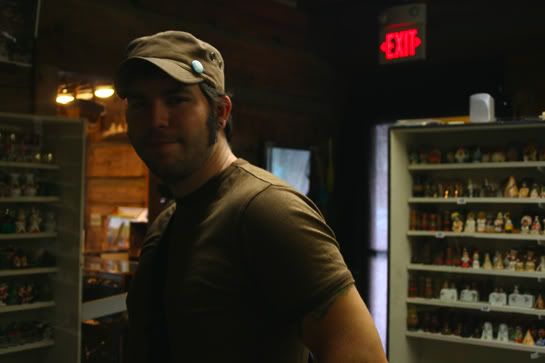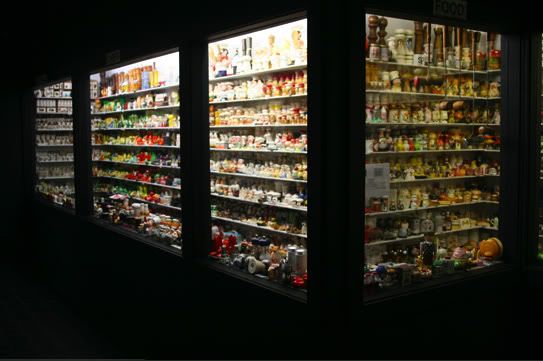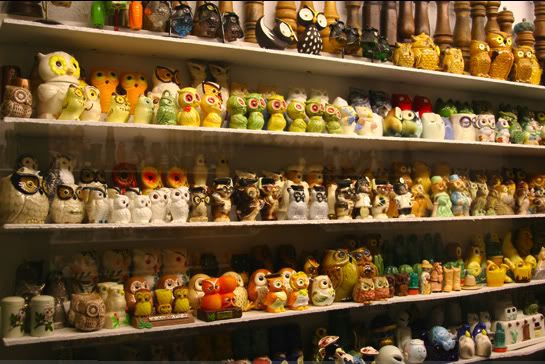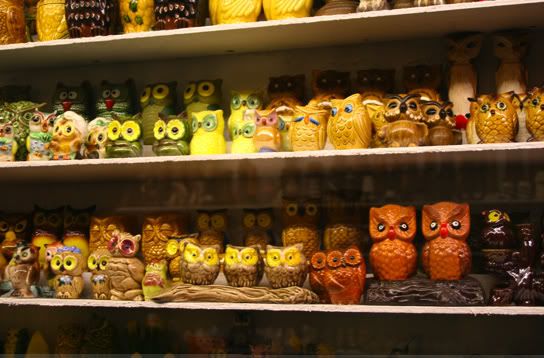 look at all those sweet little owls!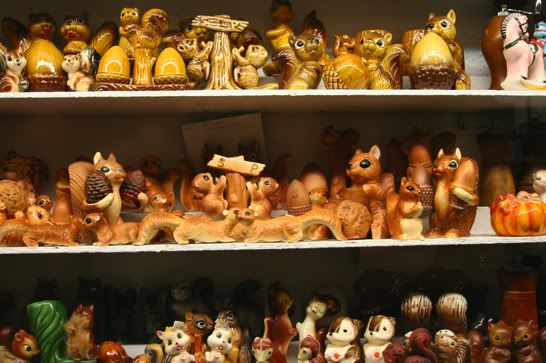 squirrel section! i want some of the ones with the squirrels on the sides of the little tree. there was one in the gift shop but it was really expensive.
hairy dog shakers! ahh! i want some!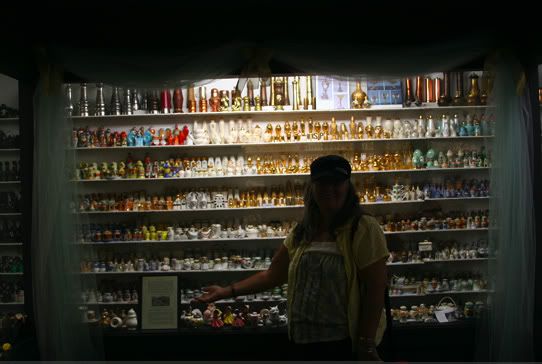 my aunt posing in the place where some collectors got married! so romantic. while we were in the museum i heard a woman exclaim "this is just like heaven!" hahah.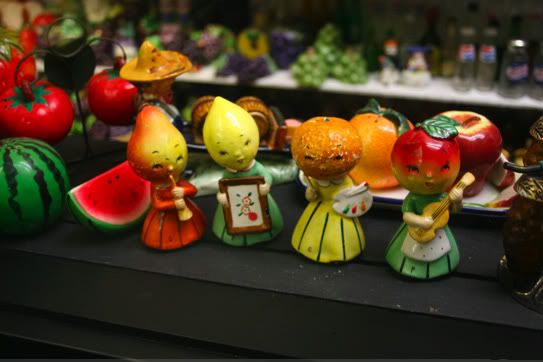 sweet little fruit ladies.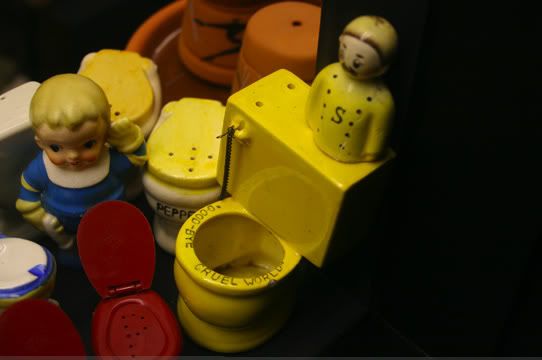 so weird. so is this little man committing suicide in the toilet? and why is that a salt and pepper shaker? so the museum was awesome. we were in there for two hours. so much to look at and so many cute things.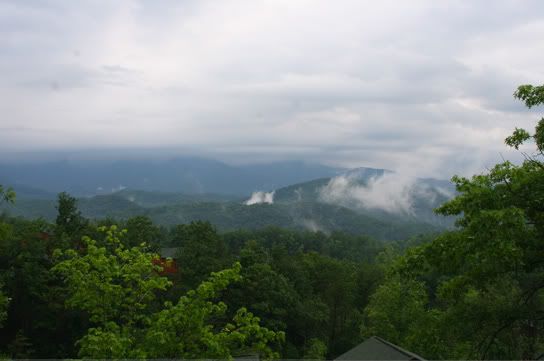 it starts raining like crazy once we get back. when the store is over we see why they are called the "smokey mountains."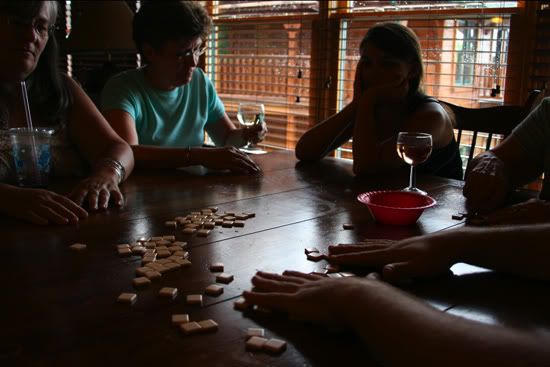 we play some more banana grams before blake leaves and takes it with him. almost everyone is gone now.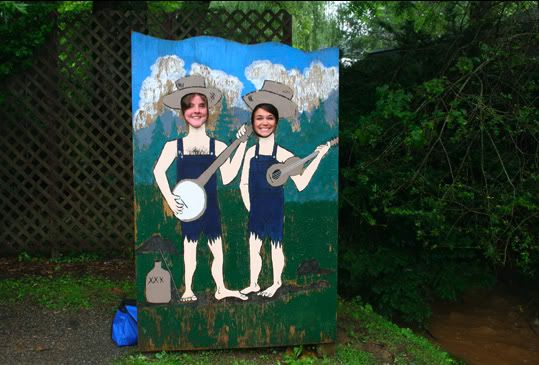 we try to go to the craft stores btu since it's sunday they are mostly closed. we find some awesome photo ops though.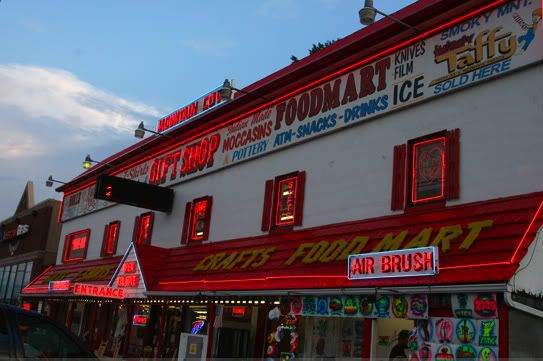 we decide to drive into pigeon forge for the night and go to the tacky shops. ashley and bethany come with us.
i really wanted a tacky headdress for future photo shoots. this is the first one we found. thankfully i didn't settle.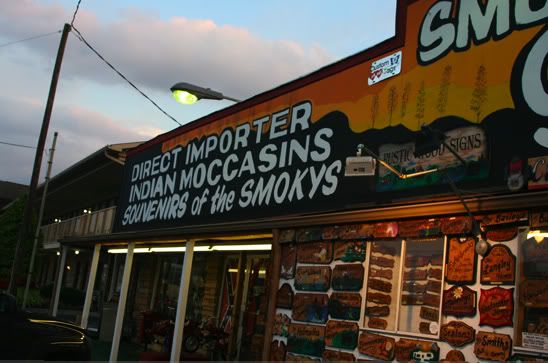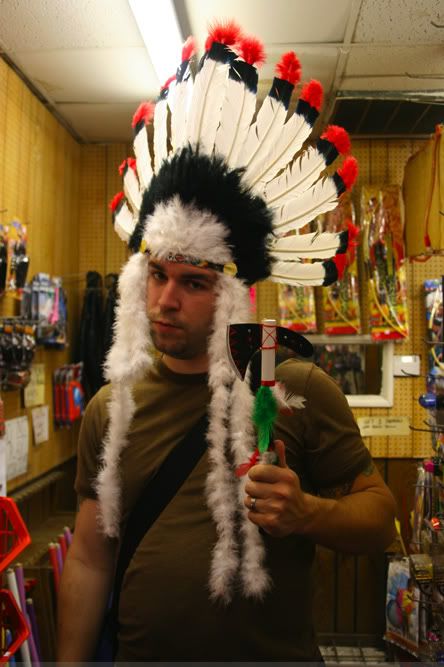 because this one was the same price! yes! much better!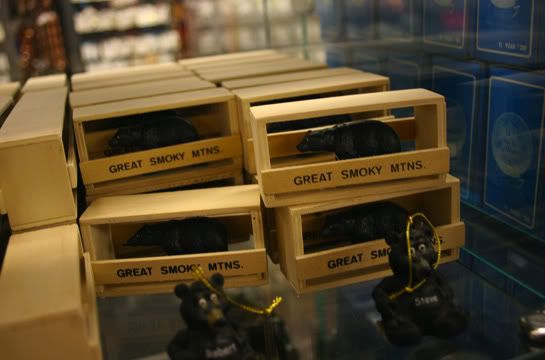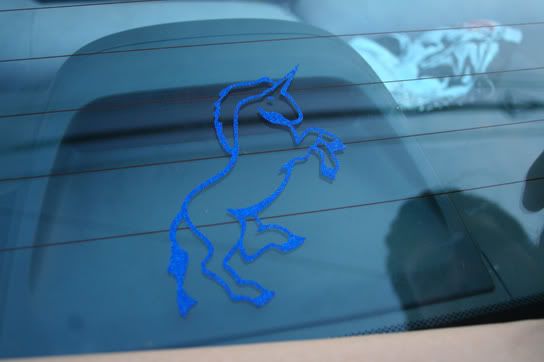 this was randomly in a big clearance box. one dollar! blue with glitter! so perfect. if you ever saw my car in a parking lot you would probably recognize it. conchords, weezer, zoo, human rights campaign, zines, and elvis.
i asked if we could stop by this awesome golf place so i could take pictures. i want to play there!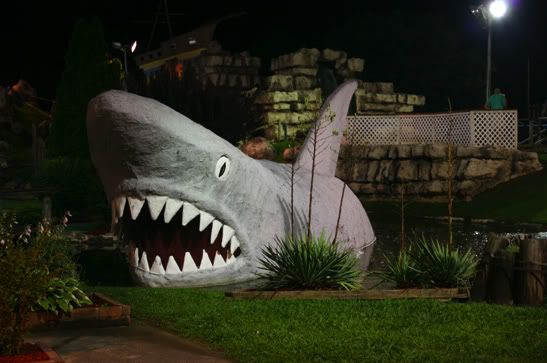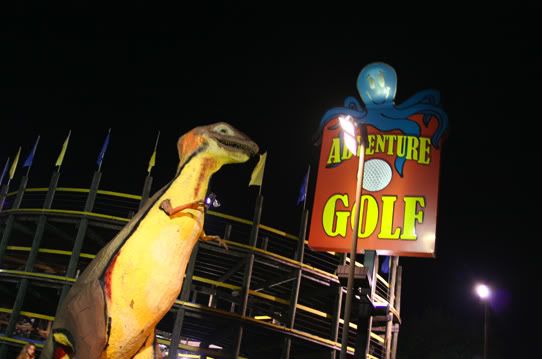 then we got ice cream and went back to the cabin. we played games and sat in the hot tub until late. travis and i packed up because we needed to leave super early in the morning because travis had to work.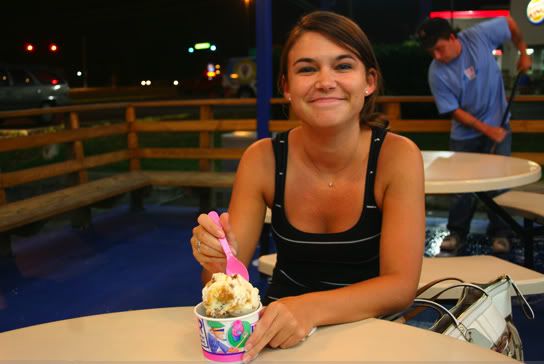 we stopped for pancakes before we got back on the interstate. i needed one more fix of black bears and jar glasses.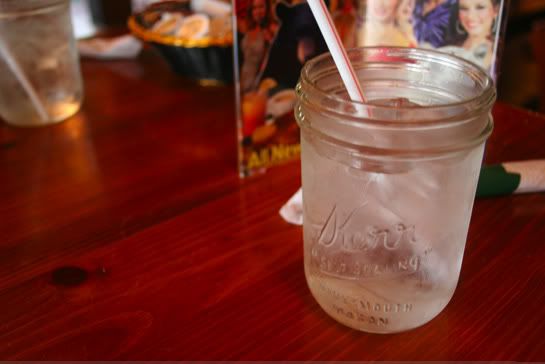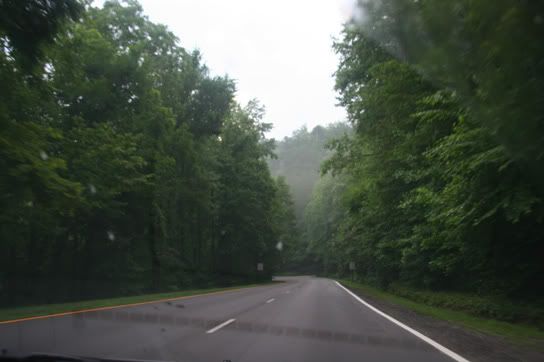 goodbye smokey mountains!