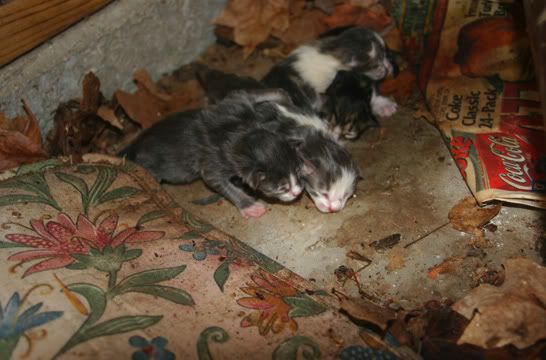 OMG! travis called me while i was still in bed this morning, telling me to come outside with my sandals and my camera. i didn't know what it could be, but i didn't expect a litter of grey kittens!!! AHHH!!! they were rolling around in the dirty old leaves.
their mom has been hanging around our house for a long time. travis forbid me from feeding/petting her. (we decided that two cats is our limit). she is really skittish of people.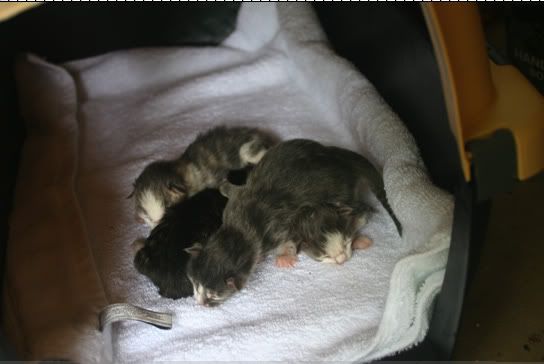 i put the bottom of one of our carriers out there with an old towel so they would be out of the dirt. i pulled a tick off or one too. the mom has left them in there so far. hopefully she will raise them in the garage and we can find homes for the little dears. travis has already told me multiple times i can't have one :(
we'll take the mom to get spayed too once the kittens are gone. i don't know if she can be tamed.