On Travis' day off we went to the Discovery Center at Murfee Springs. It was so fun! i love turtles and taxidermy!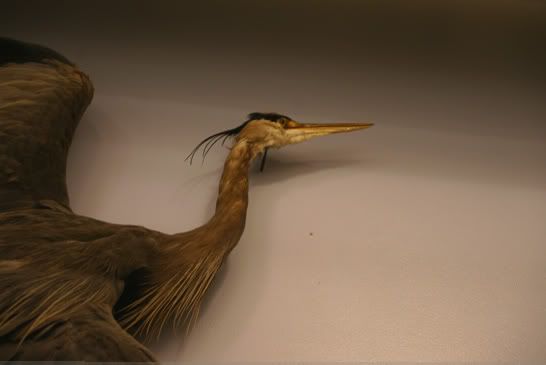 we started our little letter boxing marathon here because there are 12 boxes in the center! and we had been wanting to come anyway. most of the place was fun stuff for kids but there was a lot of stuff that was interesting to us too. it was also very challenging for letter boxing because there were TONS of people around.
this is travis pretending to pose so he can discreetly pull down a letter box. hahaha. travis the least discreet person i know. that cougar was so cute and coated in dust, like he was old, or covered in snow. precious.
they had TONS of turtles in a big tank. mostly red eared sliders. SO CUTE. i tried to get pictures of them swimming but they were too fast, and the light was too low. i love turtles.
i ended up in the bathroom, stamping on the baby changing platform. gross! but look at that cute little log book! so tiny!!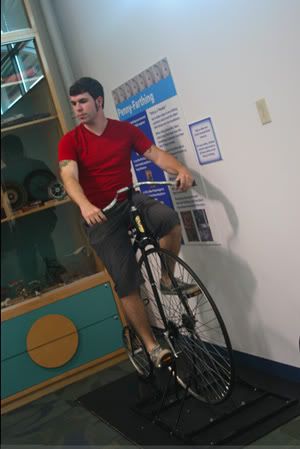 ugh those chicken feet were freaking me out! they are just rubber, poured into molds, but yuck! there were some snapping turtle feet too! travis kept making them "walk" on me. so nasty.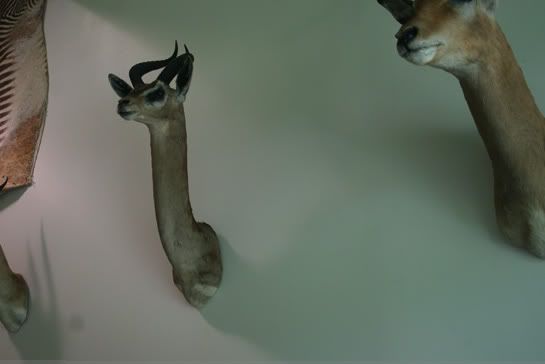 look at that cute neck!! so long.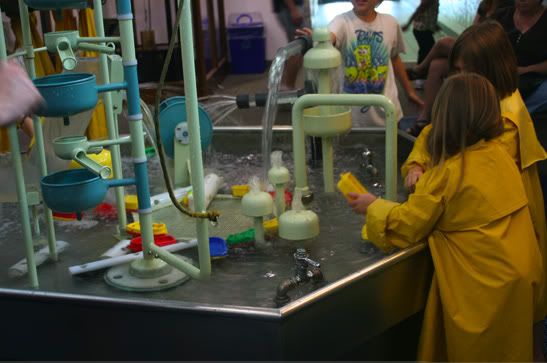 that had this awesome big water table where you could change the flow of water and build big fountains to make turbines turn. i wish there had been less kids around, i wanted to play with it!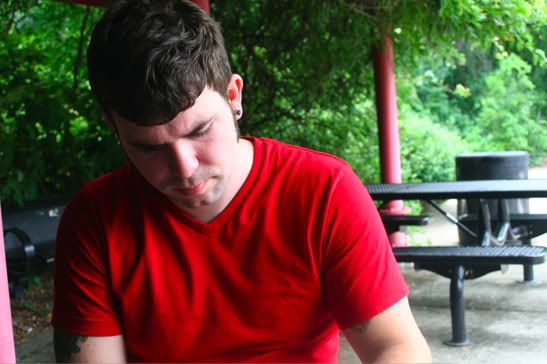 next we went outside along a really neat little path.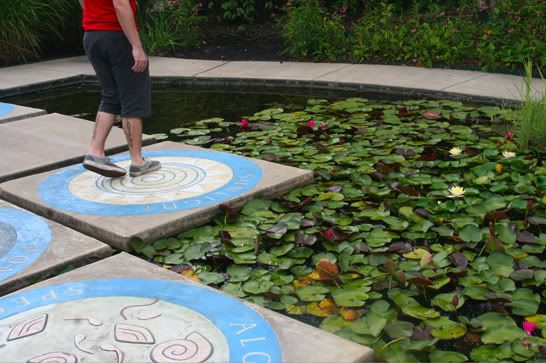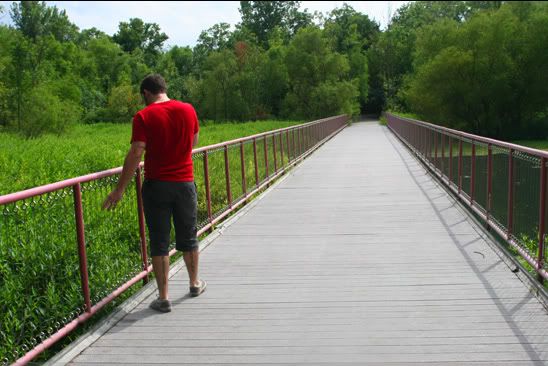 i loved this wetland area! it made me feel like i wasn't in tennessee anymore. so nice. we saw ducklings too! they were really tiny and sweet, until a bunch of screaming kids came along and scared them away. dangit.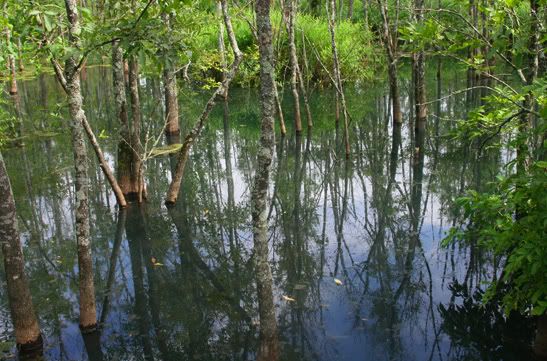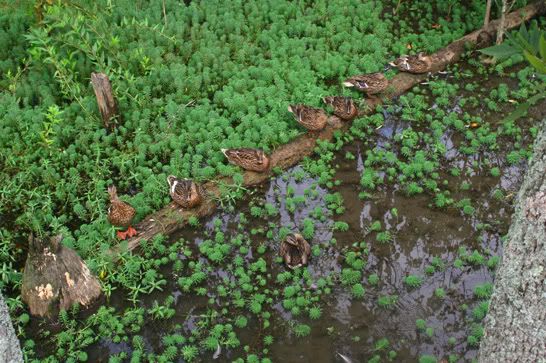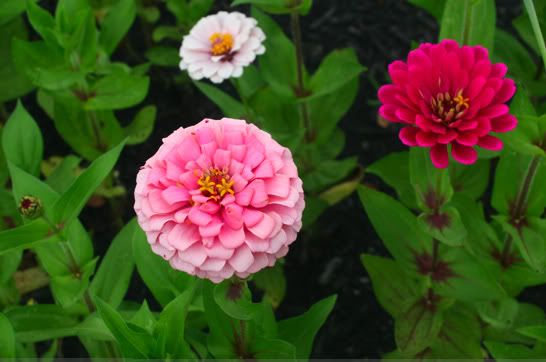 such a perfect day for letter boxing. we found all the boxes we were after but one. but it's ok, we'll be back. there was also a box of the month one, that gets changed once a month! cute idea.
after the discovery center we went all over town.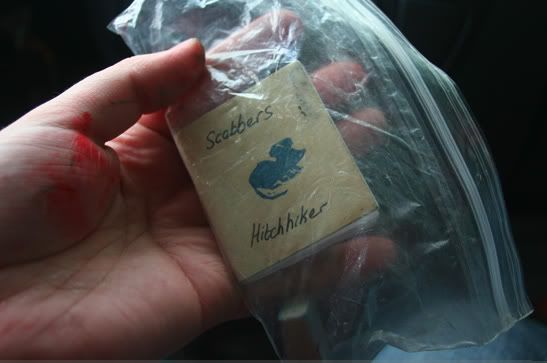 a scabbers hitch hiker! how perfect! we found it in the Opie box. I think the andy griffith series was one of my favorites so far.
we ate dinner at mellow mushroom, because there was a box there. apparently we JUST missed the guy who planted it there. he took a traveling letter box friend there for dinner probably less than an hour after we left. but first we had calzones!!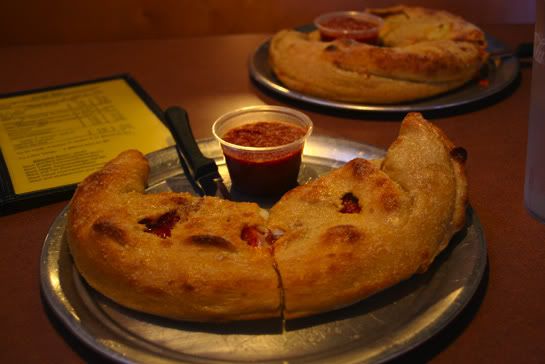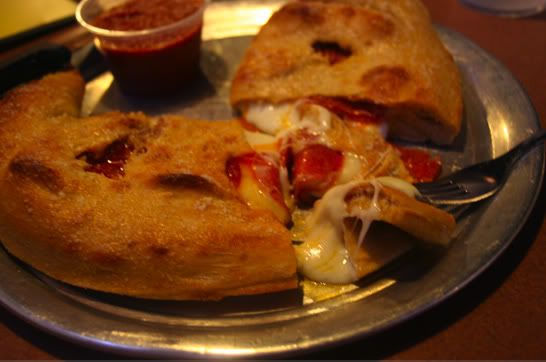 it was really the best calzone i have ever had. yum. i want to eat it again right now.