it was my mom's birthday on saturday and to celebrate we went to a local vineyard and basically just enjoyed the nice weather. travis had to work, but thomas went with me. my family really likes him.
here is how my mom's cake turned out. i started decorating without much of a plan. i wish i had made some icing a different color for the piping around the top but oh well. i think it turned out pretty good.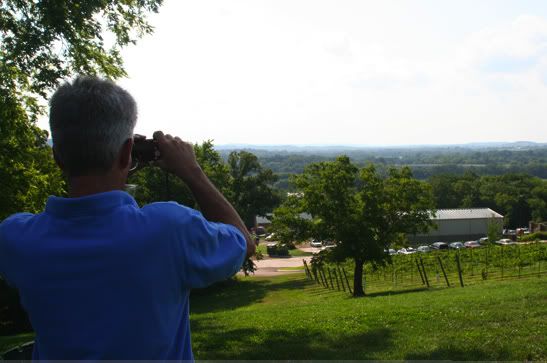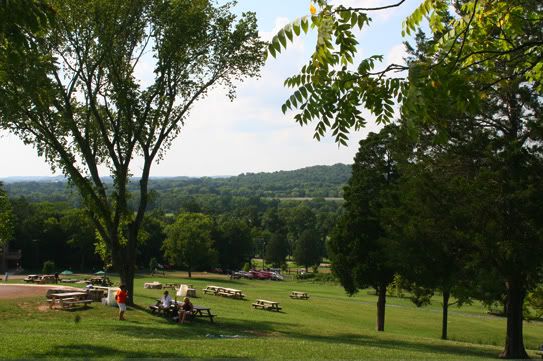 the vineyard was really beautiful. it hasn't been out here very long. basically they just have a little store where you can taste and buy wine. they had a jazz combo on the patio, but we couldn't hear it from where we were on the hill.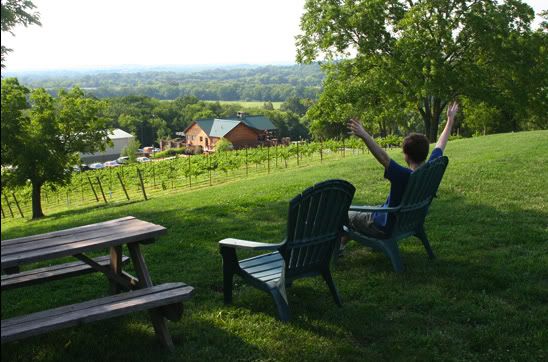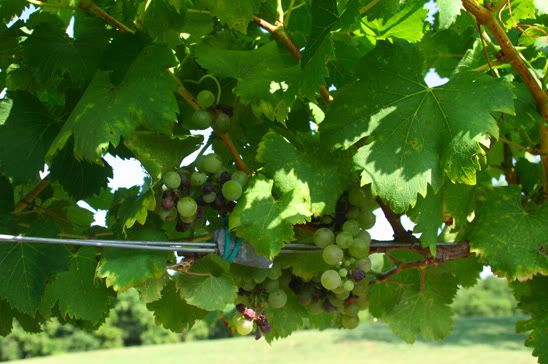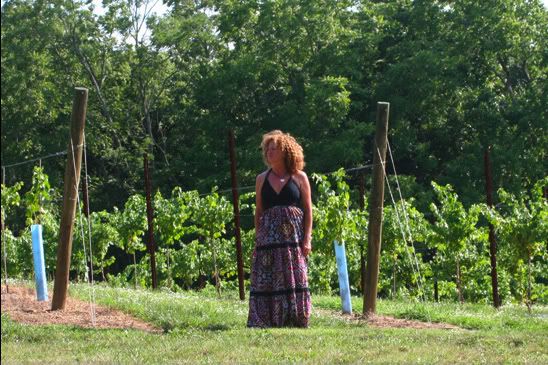 my mom in her birthday dress, posing for her friend from work. i wish i had gone over and taken some photos of her.
thomas trying this raspberry dessert wine, and i said "look fancy!" and this is how he posed for me.
my mom loved the paint by number horses that we got for her. i was so glad.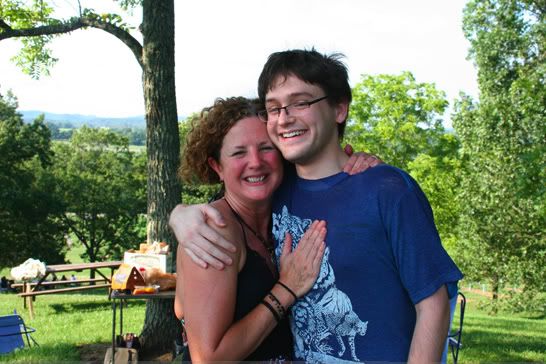 thomas left. he already had plans that day, he just stopped by. everyone wanted their picture with him. haha.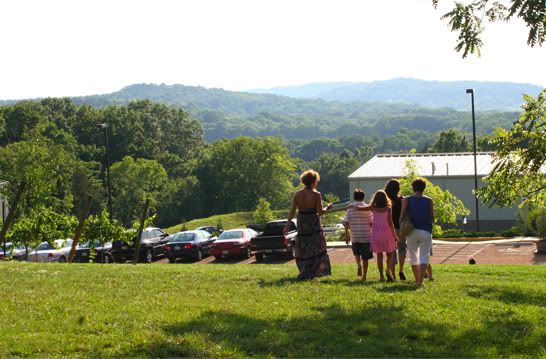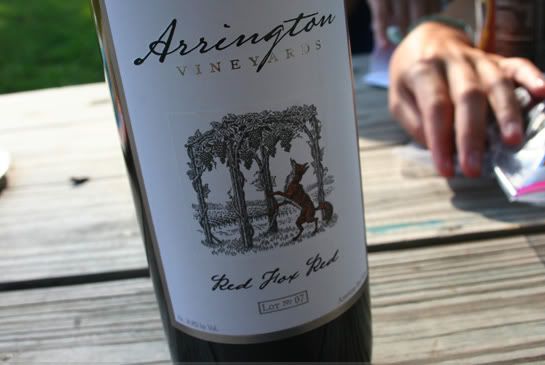 we basically just sat around eating little ham sandwiches and fruit. it was so nice out. i thought that wine label was really cute.
my mom really wanted to blow out some candles. she tried really hard to get the candles lit, but finally had to give up because of the breeze. she ended up pretending to blow them out.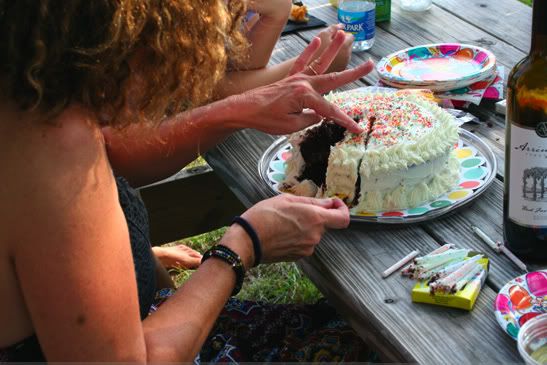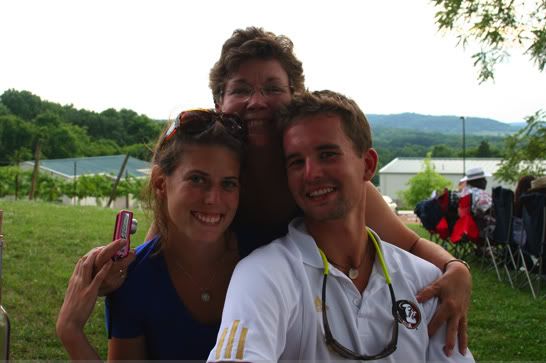 there were tons of people there! but it was so quite. if i drank wine, i would probably go back. if you dont' drink, there really is no point in being there. but it would probably be an awesome date spot.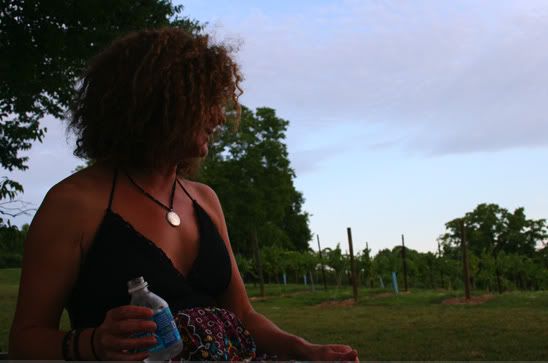 when the sun started going down we went home. it was a pretty nice evening. after this i went grocery shopping, which i love to do it's so good to have food in our house again!