travis and I closed at whole foods christmas eve, so we missed christmas dinner. oh well. we still put all the tacky stuff in my grandmother's yard. i didn't take any photos in the night because it was storming really badly! but here it is christmas morning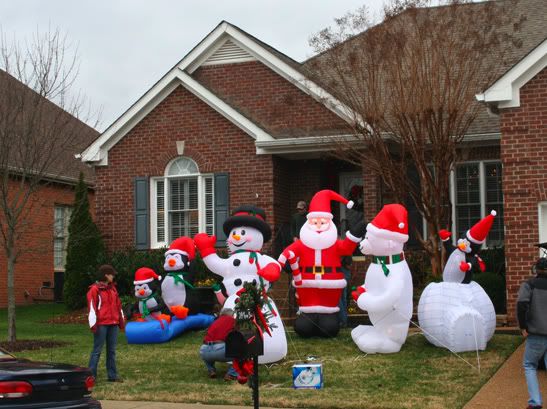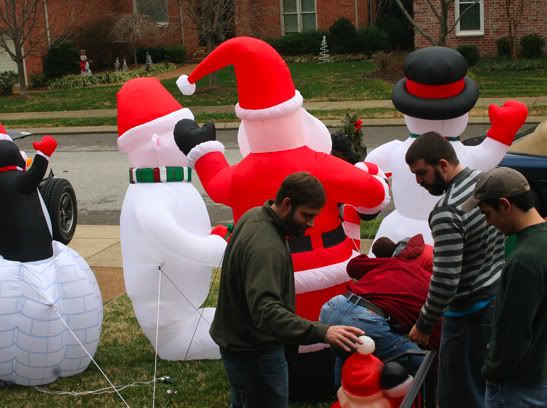 hahaha, she was so surprised because she thought for sure we wouldn't do it in the pouring rain! this year we added a really ugly blow up christmas pig.
we opened presents at my grandparent's house and had our traditional country ham brunch. the ham was extra salty this year and i could hardly eat it! so good!
my parents bought me a chi hair straightener, which is really exciting because mine old crappy flat iron was totally worn out. this one has rhinestones. haha.
we went to travis' parents house and opened more presents and i dominated at scene it. i actually beat travis in a for the win tie breaker, about drew barrymore movies.
so here is the requisite stuff i got list..with pictures!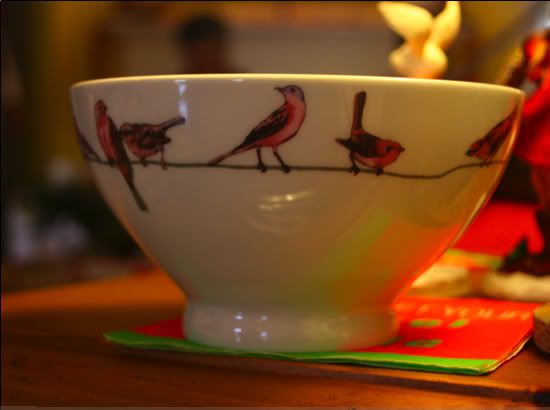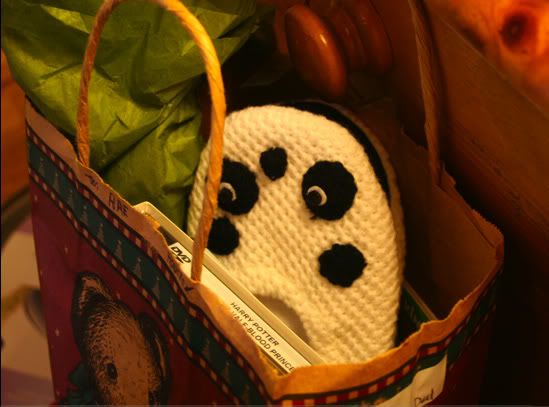 slippers! i love them so much!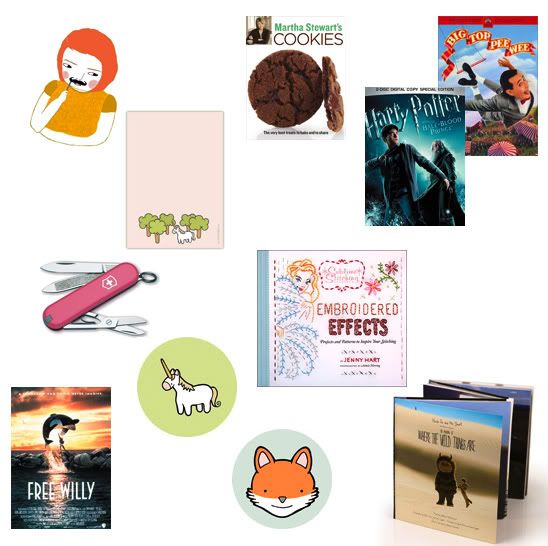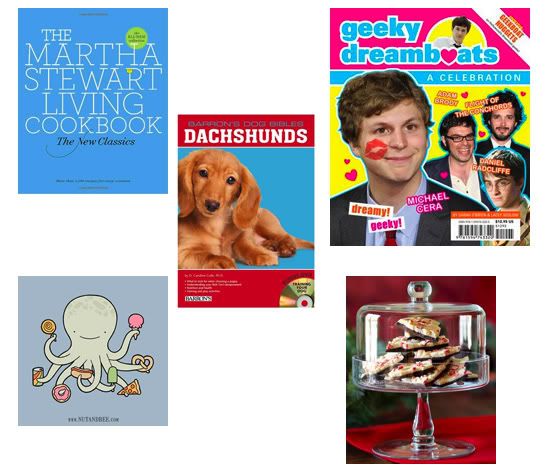 I got some money and gift cards and socks too.
I hope you all had a great christmas!