travis found this sweet little wreath in our basement and put it on the front door. i love it.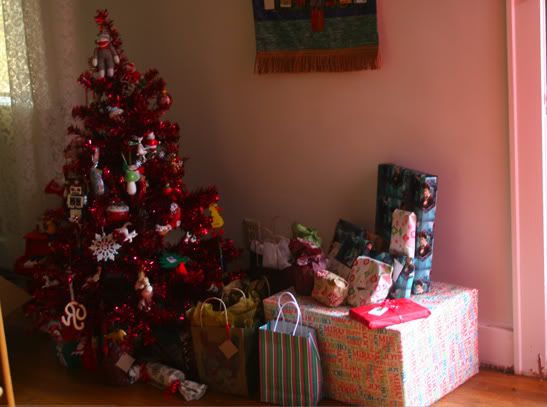 we packed up all the presents to take to my grandparent's house tomorrow. we opened our stockings tonight. travis got me free willy on dvd? hahaha.
also, the walls aren't pink, it's just the reflection off of the door.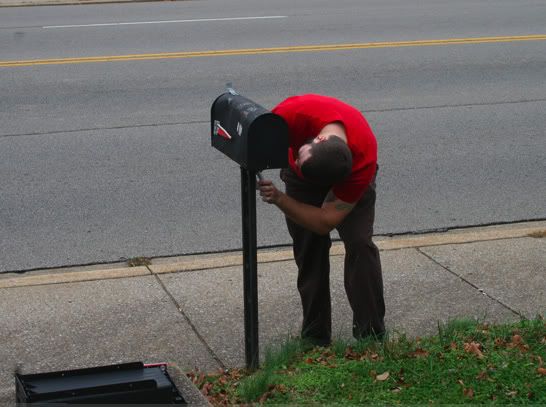 travis installed our new mailbox what a cute little handy man.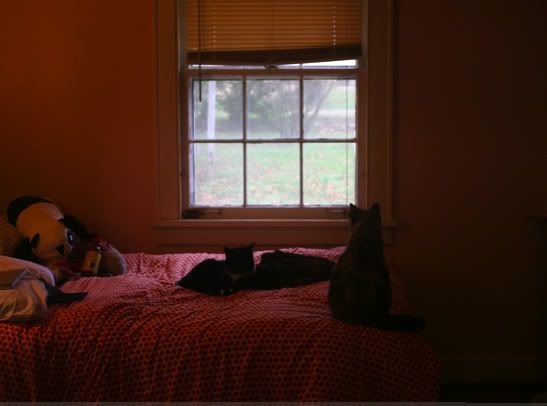 we have set up our bedroom mostly. the only room in the house not full of boxes. scampi and murray hang out in here all day.
oh, if you were wondering, that little cat DID come with us. her name is scout. and hopefully we didn't traumatize her too much with the move. as of right now, she flees whenever she sees us. poor thing.
ok, bed time i guess. merry christmas everyone!