i've finally decided on the route for our anniversary road trip.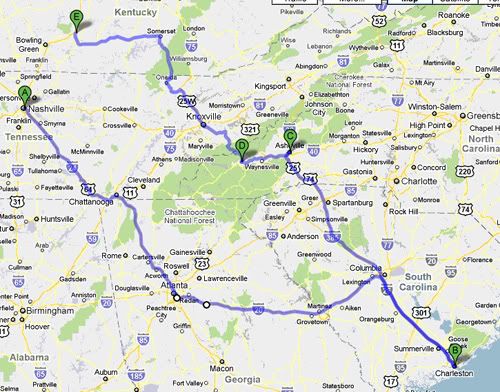 nashville to charleston to cherokee to asheville to cave city. i still haven't decided how many days to stay in each place. but we are staying both of these places!!
i am so excited!! we are renting a cute little car for the trip. so if you have any suggestions for any of these places, let me know!!