there is so much stuff blooming in our yard! the lady who lived her before us took a lot of pride in her yard, you can tell. first we have a beautiful lilac bush!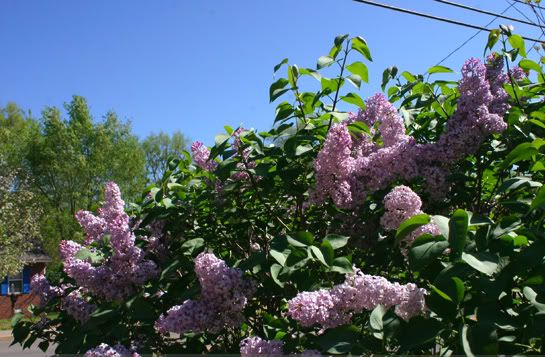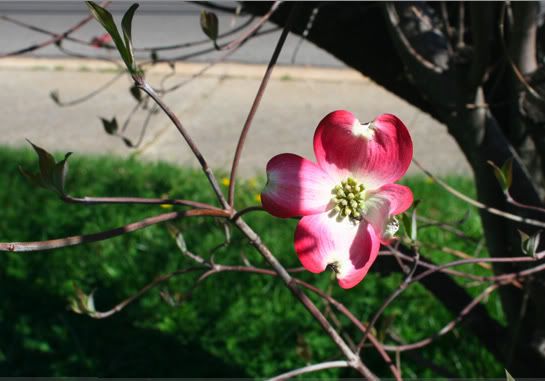 and a pretty pink dogwood!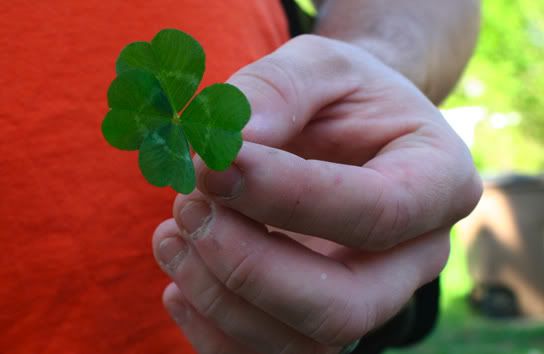 travis also found tons of four leaf clovers in our backyard, all within a few feet radius.
i want to keep track of everything that blooms this year so i can make a plan for what to plant next year.