the other night thomas asked if he could come over. he has a grown up salary job now, so we never ever see him. so i started calling around and a bunch of people were available for a little last minute cookout! of course the day turned out cold even though it's been beautiful every day lately.

first time we've used our awesome grill thing.
for some reason everyone had on green. haha.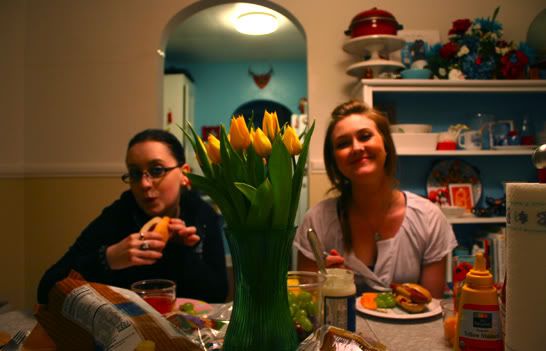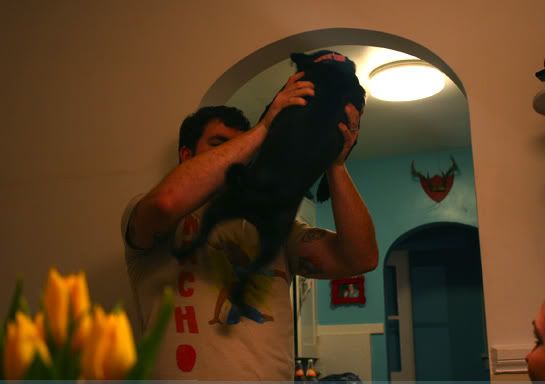 rose was so excited to see her dad! his tattoo looks so cute. i hope it isn't less cute when it gets finished.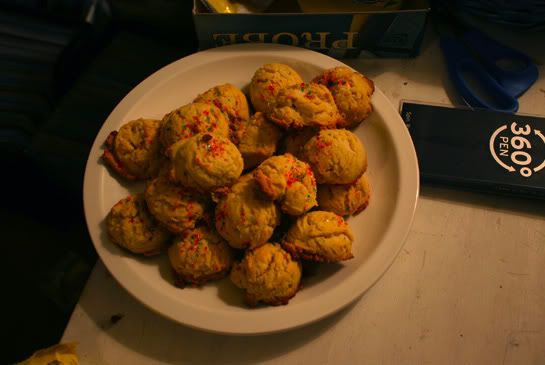 here are my failure cookies. they didn't spread out like they should have. oops.
we sat around and played games and watched micheal jackson videos. and the end of free willy for some reason. it was really fun. i'm going to try and do some more stuff like this, instead of getting really stressed about a big planned party.