I've been having the worst luck lately. nothing really terrible, just stupid stuff like my alarm not going off the day i open, and being 10 bucks under on my till at work. today was the worst probably. one of the cats got up on the top shelf in the living room and broke the groom from our wedding topper, and smashed on of my most special wedding gifts...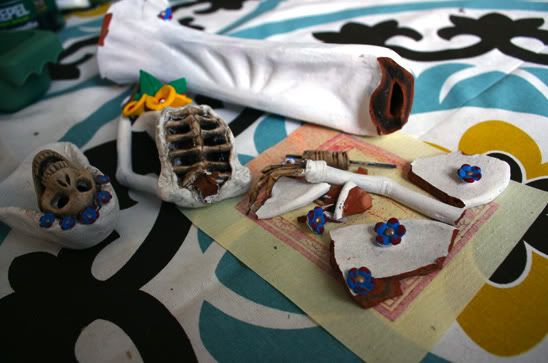 the skeleton bride that my best friend gave me, that she brought back from her honeymoon in mexico. i don't even know if i ever took a picture of it. i'm trying to glue it back together but there is a lot of tiny chips so there are big spots all over it. i'm really bummed about it. in not bad news, i had another session on my pegasus. i did four hours, which is the most i've ever done. oh man i'm hurting tonight.
see my tired face?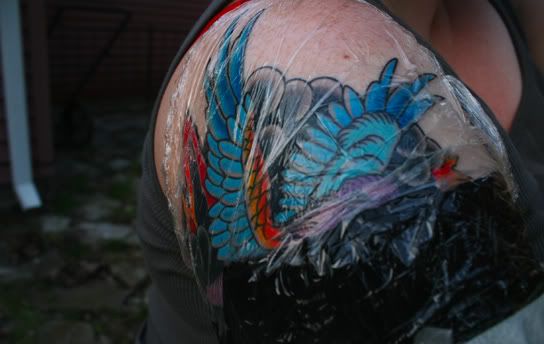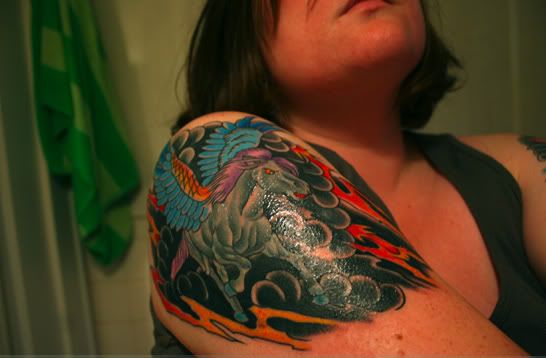 i love her. i made my appointment for my pug sugar skull, end of june!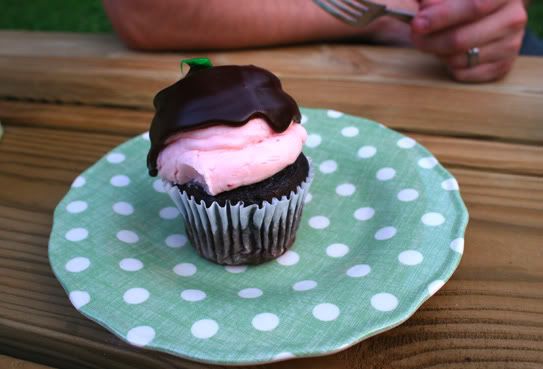 travis bought me a chocolate colored strawberry cupcake. it was so delicious. we ate dinner at a pub too, and i had the best queso i've ever had. it had spinach and tomatoes and peppers in it. yummmmm