here is day six of our anniversary vacation! only one left after this! then i'll have to start taking pictures of the present. so here are some more pictures!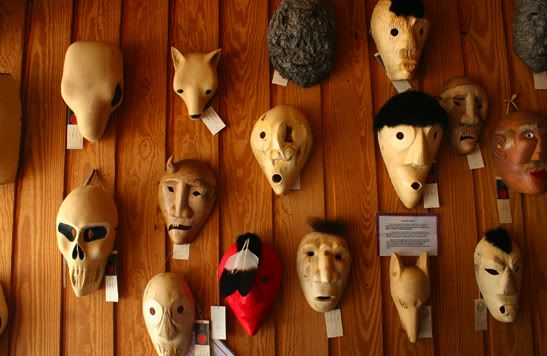 then we went to the qualla arts collective. it's a gallery and shop that carries native cherokee art and crafts. i wanted to get something nice to remember the trip that was actual cherokee made. i loved that little fox mask but it was out of my price range.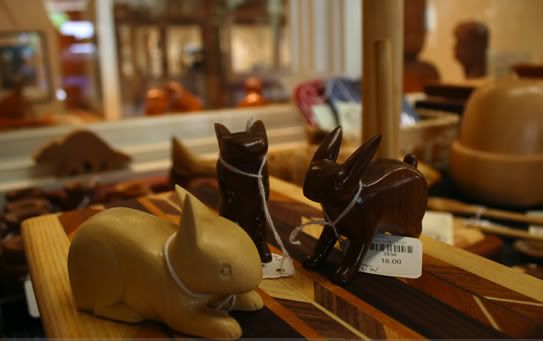 i decided on a little carved rabbit. i ended up with the one on the right. i also got a handmade cheese board for my dad. (its under the rabbits).
sequoyah bear! and statue. these were in front of the cherokee museum.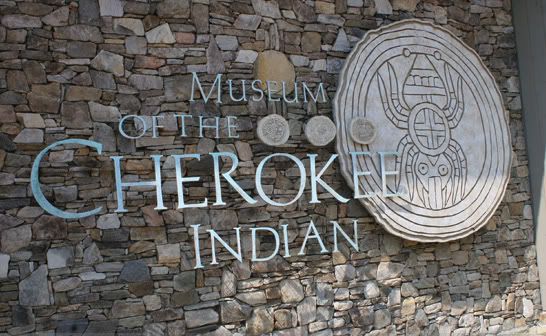 i loved that bucktooth spider logo!
we stopped on our way out of town at this gift shop in the middle of nowhere that had a tower to climb. it was 50 cents. totally worth it.
we got off the tower just in time because it started to rain! but that's fine. it makes the drive kind of cozy.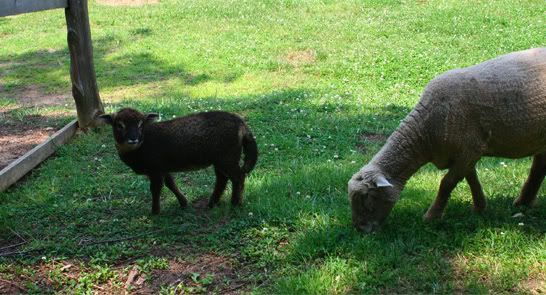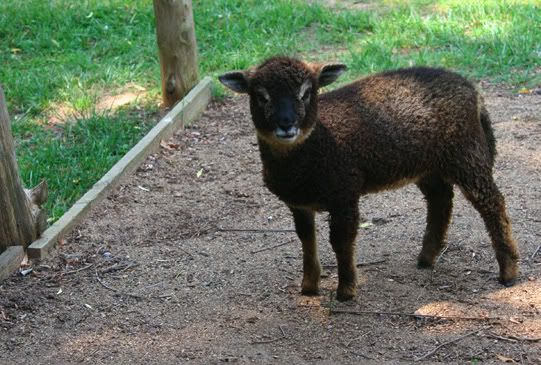 there were tons of sheep all over everywhere! running free throughout the museum grounds! this little baby was the cutest! i really wanted to pet him but it avoided me completely.


this place is huge!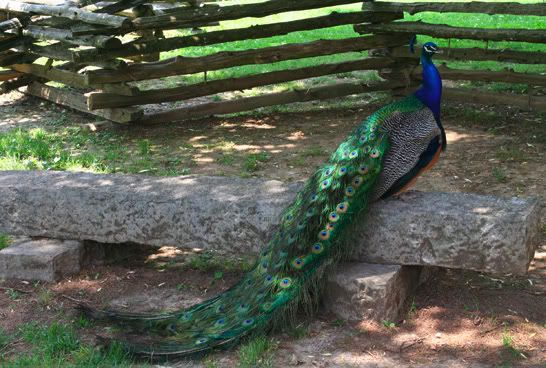 and there are peacocks everywhere!




the hall of fame was the best part.


so here is the basic idea of the museum. the guy who started it wanted to honor the people of Appalachia, because they really are like no other people. so he treated them all, from famous to everyday like they deserved to be remembered in a museum. there are hand written stories about people and their things. the kinds of stories that your grandparents tell you. i loved it so much. it even made me a little choked up at times.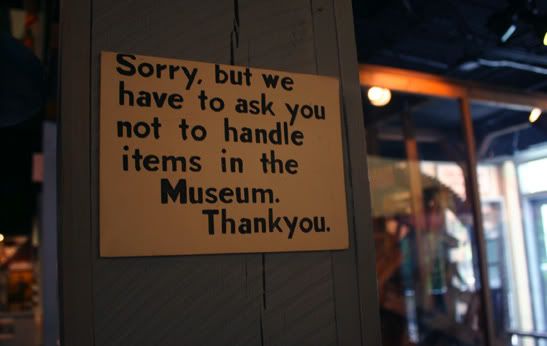 so polite.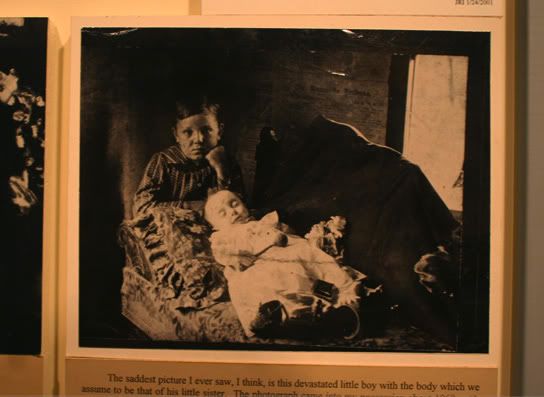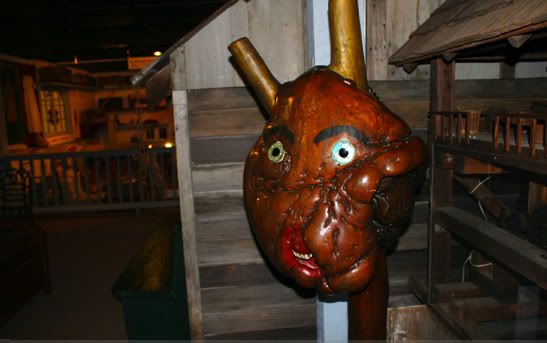 a man found this "wood burl" in the woods and thought it looked like the devil. all he added were the eyes and a set of horse teeth! so creepy!!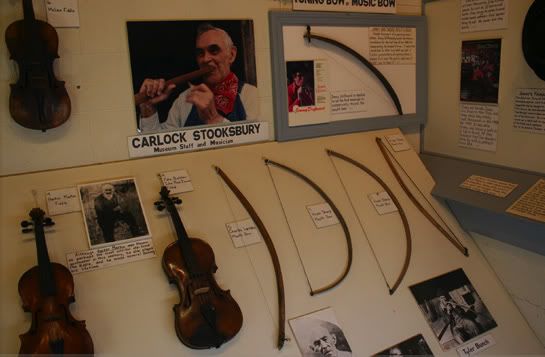 mouth harps!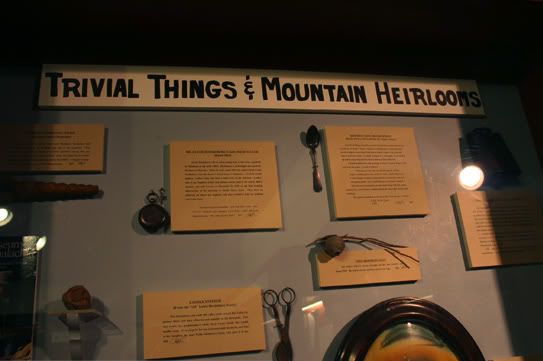 "littlest hornet nest my father ever saw"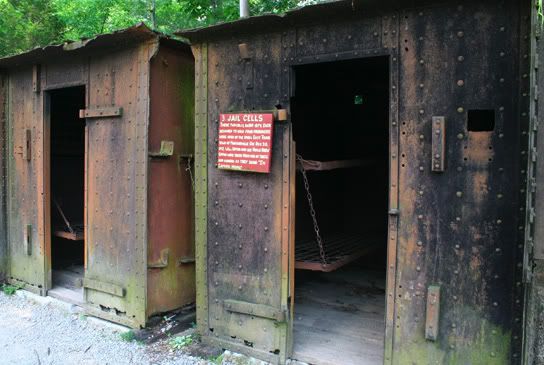 creepy jail cells! four prisoners stay in there!
there was lots of cute folk art. this guy covered everything in red polka dots. GOOD IDEA!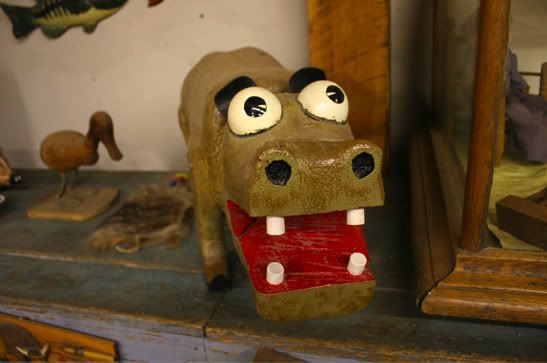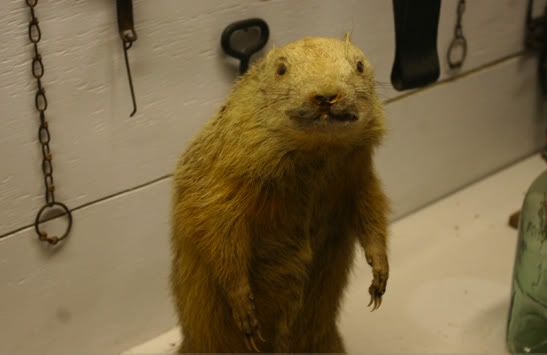 hey cutie!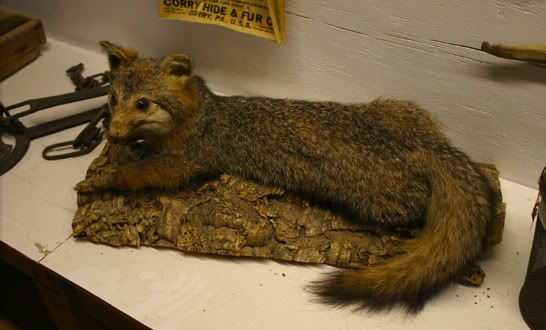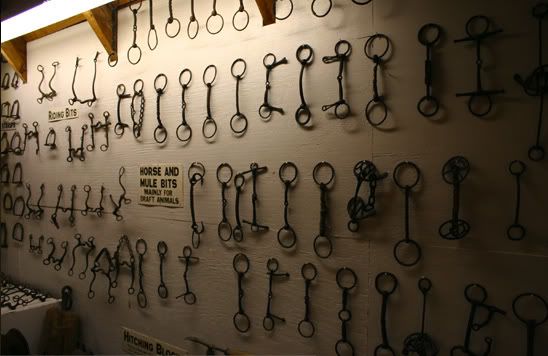 this next building was called the people's building and was my favorite. this guy was crushed in a coal mining accident, and lived miraculously. he devoted the rest of his life to these signs...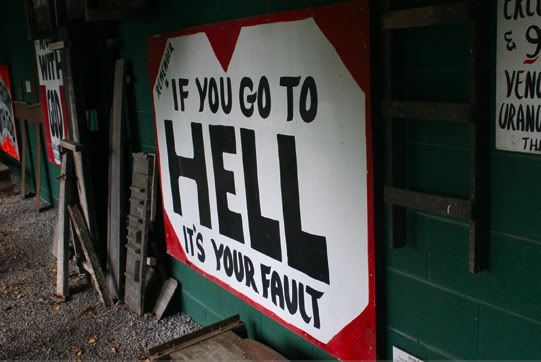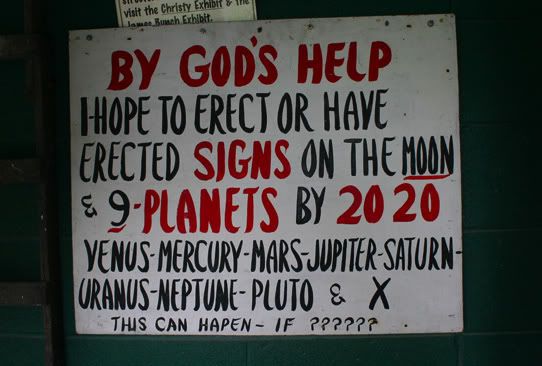 awesome!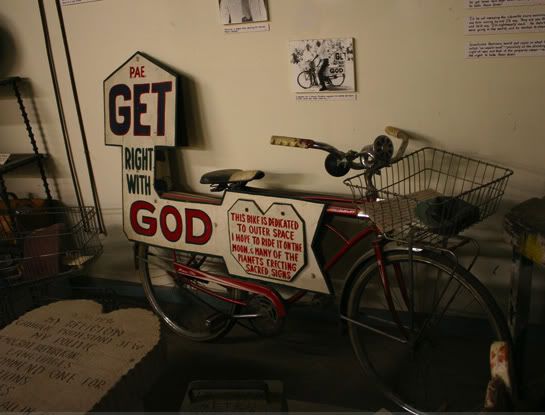 i loved this. i need a sign like that for my bike. since i, too, plan to ride it on the moon.




i looked.
the rest was old buildings and homes they had moved there from the mountains. it was crazy to see how tiny they were, and read about the huge families that lived there.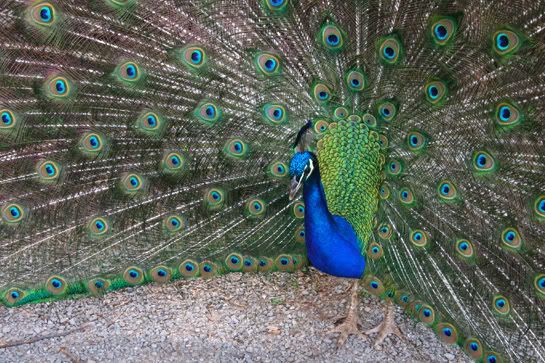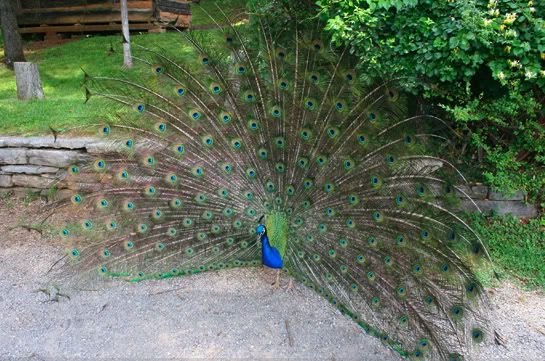 peacocks shake their feathers like crazy when they do this and make awesome rattling sounds.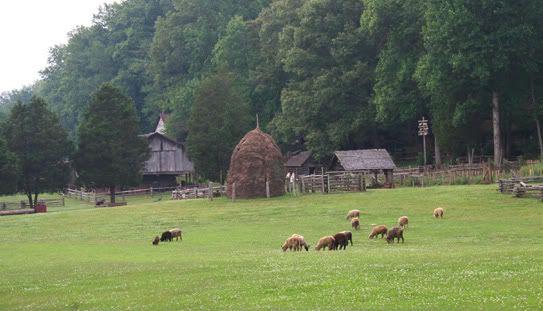 i love these gourd houses for some reason. i want some in my backyard.
this was definitely an awesome place to stop! we were there for hours!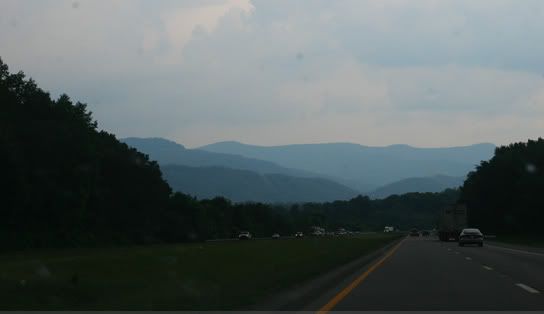 tons more driving. the worst part of this drive was i forgot about the time zone change until i thought we were 10 minutes from the hotel, but then we still had an hour to go! ahh!
but when we got there it was SO EXCITING!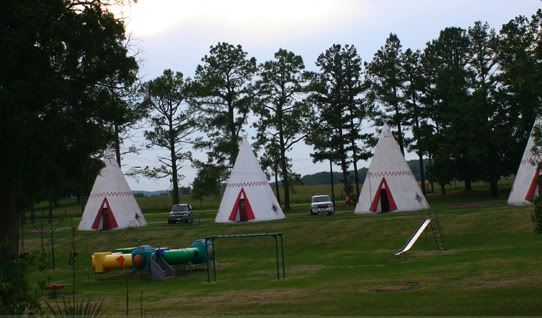 teepees!!! this is only an hour and half from my house. we were in number three!! yay! here is the inside:

i was so glad at least one of the teepee hotels worked out. it was cheap too. so perfect.
we went to see sex and the city2 at 9:50 (it is a guilty pleasure for both of us) and before that we just drove around cave city. luckily their tacky shops are open late!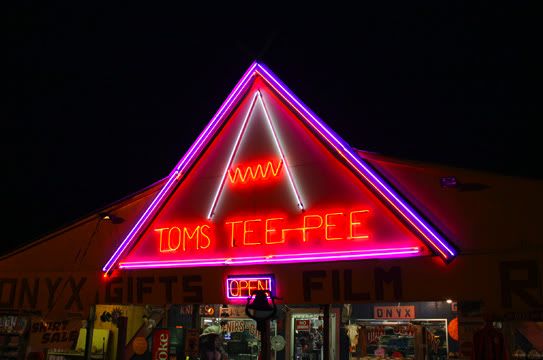 i got one of these because they are just like one my mom has had as long as i can remember. so cute and badly made.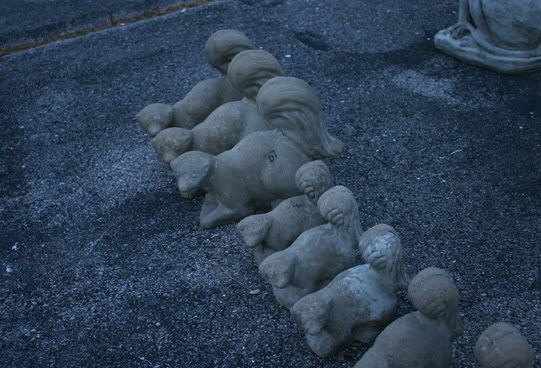 then we started freaking out because we saw all these concrete creatures at the next store! we've been wanting something for our yard!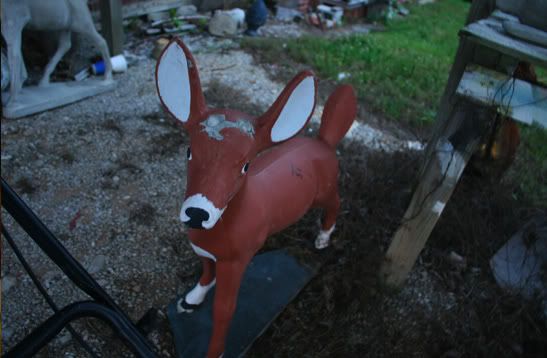 this little guy was perfect!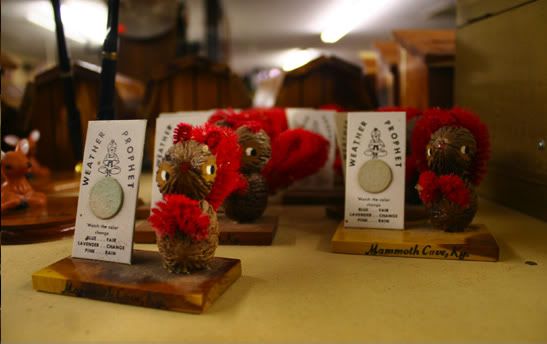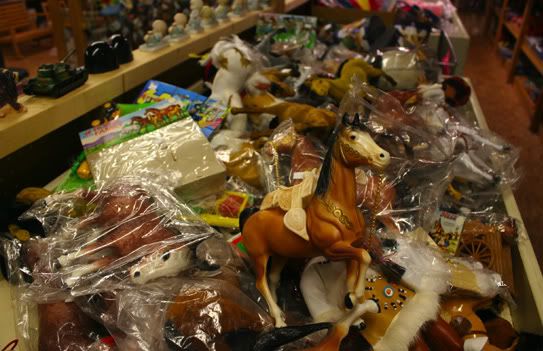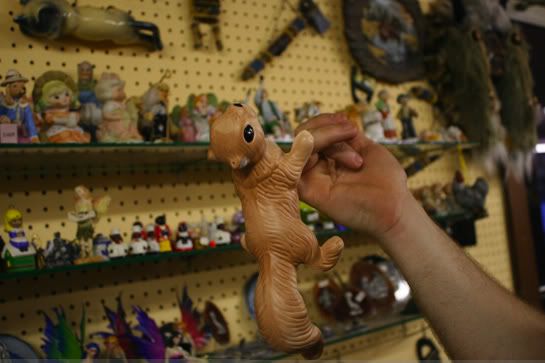 and i found another wall squirrel for my collection! awesome!