Yesterday we went to Rock Island state park. It's about an hour and a half from our house. I've been wanting to go forever. Travis wouldn't let me take my nice camera (which was smart) so these pictures were taken with my cheap cannon easy share that I bought in 2004. So please excuse the photo quality.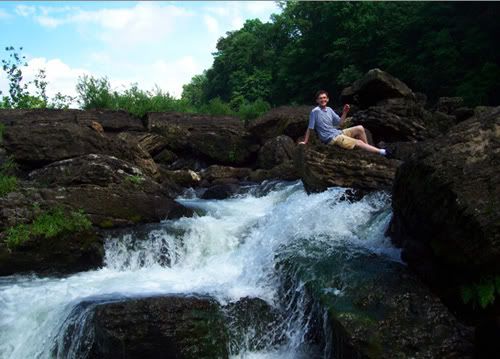 Thomas hates shopping for clothes. so he has been wearing the same ones as long as i've known him (10+ years!) now these shirts are so thin he has to layer them. hahaaha. so terrible!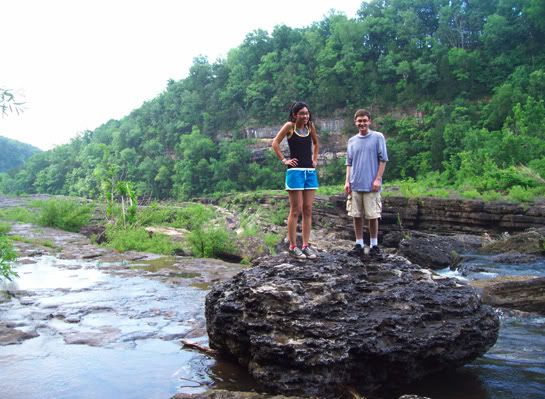 i wish i could have captured how awesome this place looked. it felt like you were on another planet or something. all huge rocks and rushing water.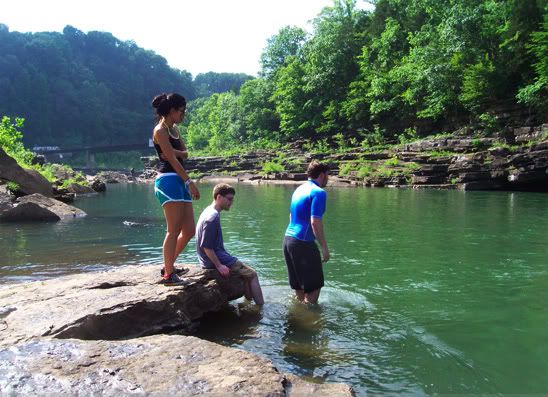 here is the big swimming hole! this was my favorite part! it was really cold and refreshing (there is a slight currant so the water is really clean and awesome) and you can't touch the bottom!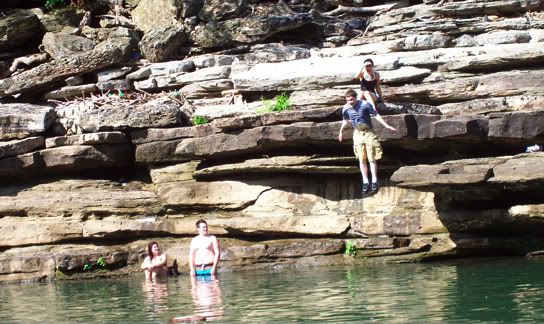 you have to swim all the way across then you can jump off the rocks! i couldn't jump, it freaked me out. travis, thomas, and kyle jumped from about 20 feet!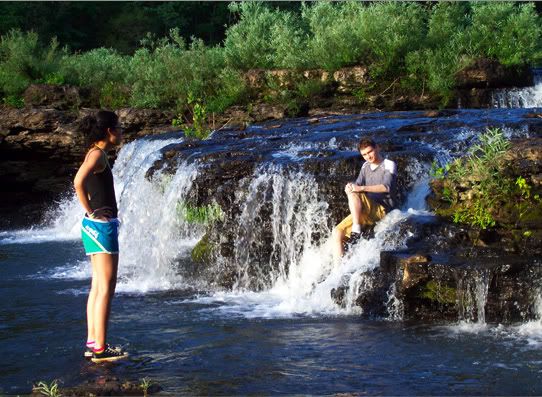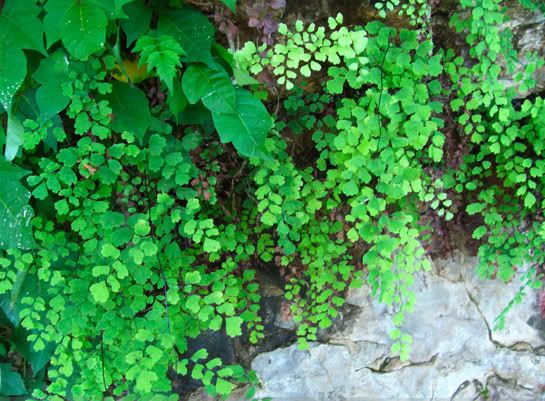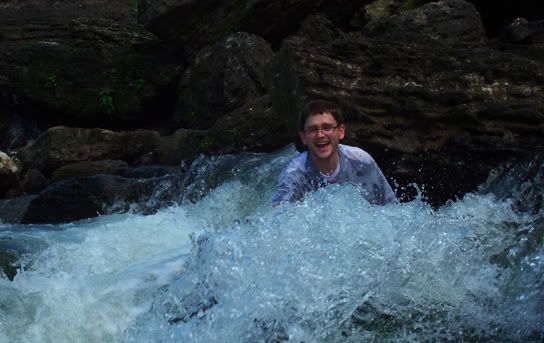 we had to climb up this rock face. it was pretty scary. this was the most intense hike i'd ever done. travis was our guide and kept getting us turned around.
thomas lost his glasses! by putting his face in rushing water on purpose! hahahaha. he wasn't upset about it at all. he had to wear his prescription sunglasses home.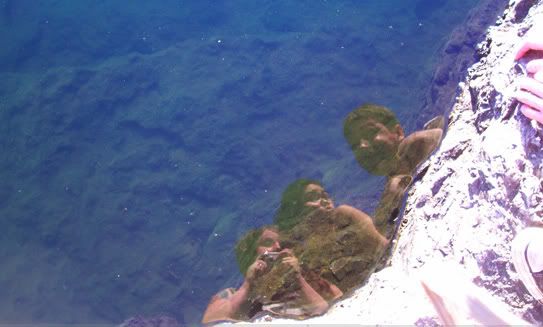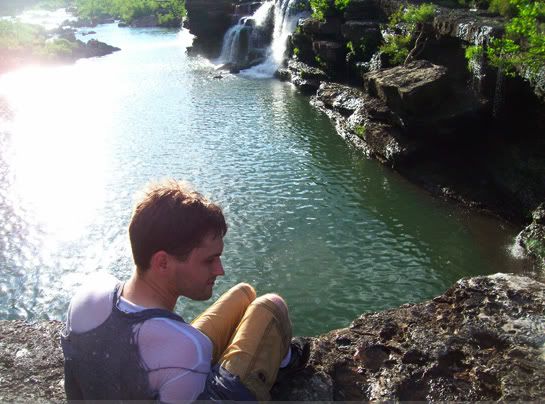 this was the "great falls." you can jump off of them into the water! our friend austin does it all the time. i would never be able too! it is about 35 feet! ahhh!
we were supposed to be able to climb up to the car from that great falls but it didn't work out. so we had to backtrack. i was so irritated and tired and sore and whiney. we were basically walking/climbing/swimming for 5 hours straight. it was intense! but now that it's over i can look back fondly. i want to go back soon and take a picnic and just hang out by the big swimming hole.