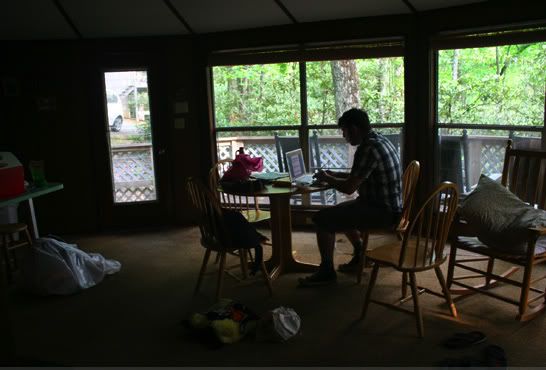 we woke up in our little cabin in black mountain.
we stop here mostly because of how gross the name is.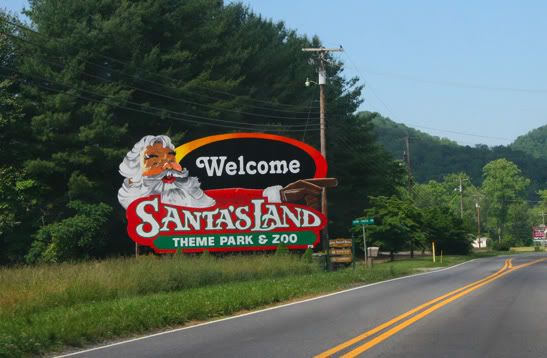 we're here!! i guess i should say here that we plan our trips mostly with the site
roadside america.
this is one of the places on the site that we were DYING to go too! crappy christmas themed theme park, it was right up our alley!
the first thing we do is see a magic show performed by the amazing gene!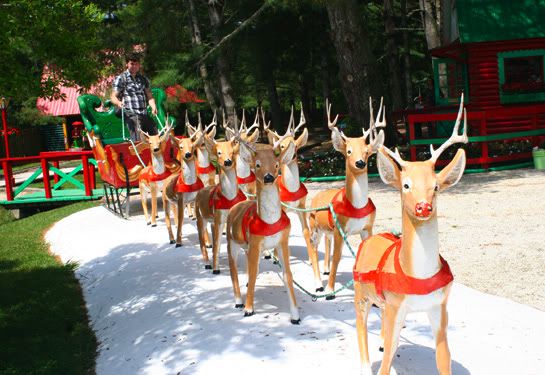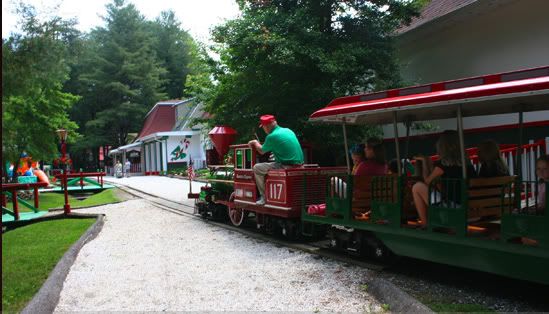 feed a baby bear through a tube!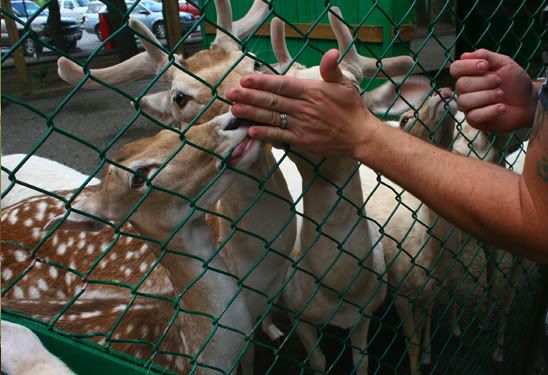 we fed santa's reindeer!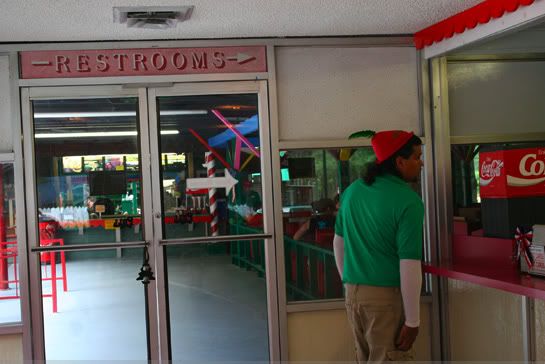 an elf on break!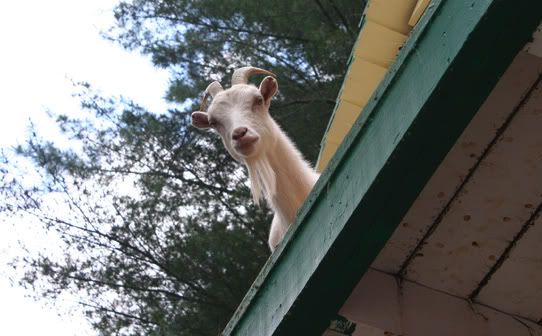 these goats are on the way to the paddle boats, which i was super excited to ride. there is a cute bridge over the path and it says to get them to walk over the bridge, feed them on the less occupied side...

it worked!! how adorable!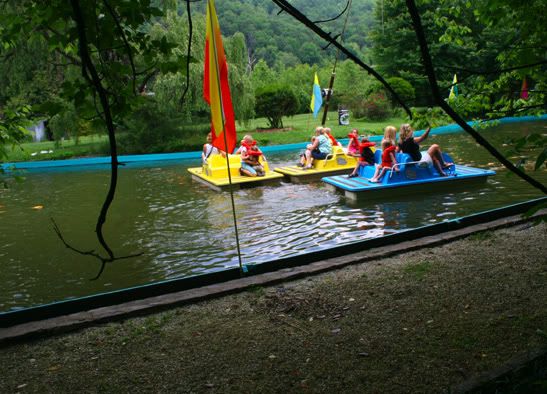 i don't know if you can tell, but as soon as you get in the boat all these HUGE koi start following you, smacking their huge pink lips, and splashing you with dirty water. awesome!!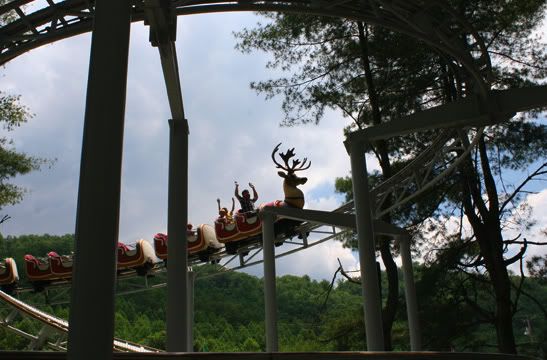 we road the "famous" rudicoaster!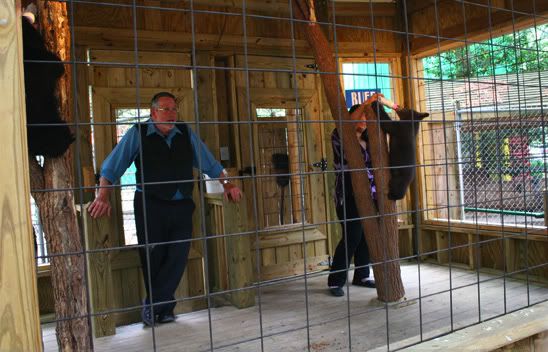 baby bear feeding time! the amazing gene is a man of many talents i guess.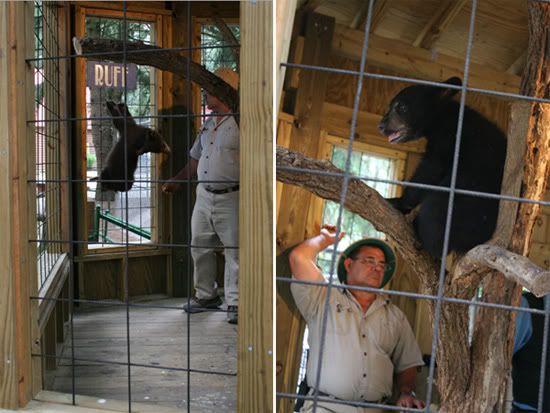 he is laughing at me for being so excited about the tiny baby bears.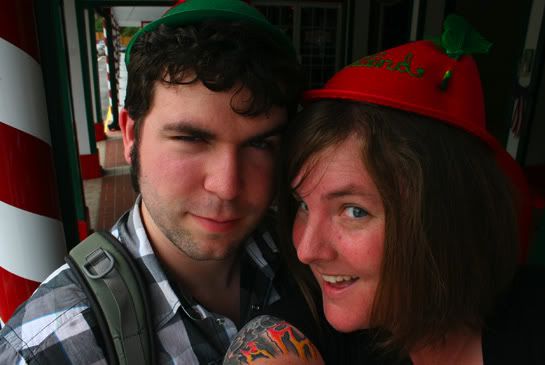 We bought elf hats. Of course.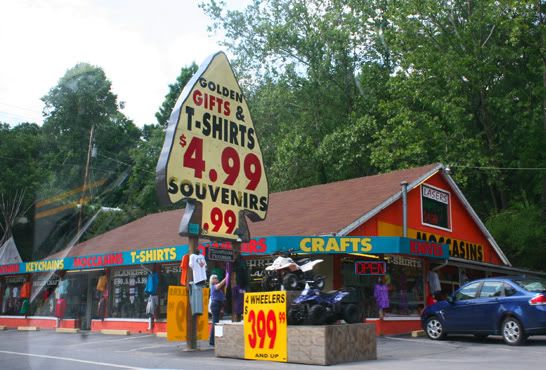 first sight as we drive into cherokee! i love tacky places like this! cherokee is a really touristy town on the cherokee reservation in north carolina. i came here on vacation with my aunt when i was around 10 and remember loving it.
lots of hotel drama. so we ended up in a microtel. we love those.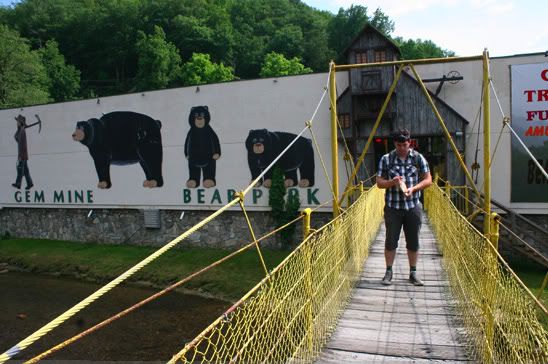 i remembered this bear park being fun!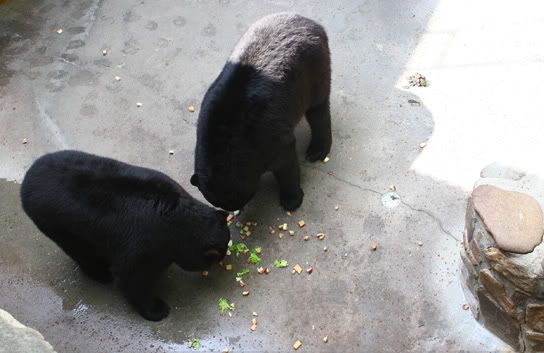 but it was kind of sad.

you throw food to the bears. the other couple there wasted theirs by throwing it all down to the first bears. it's much more fun to throw it in bear mouths! they are really good at catching!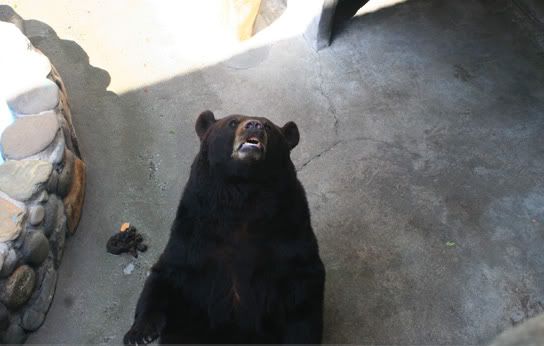 the asiatic bears were the cutest
.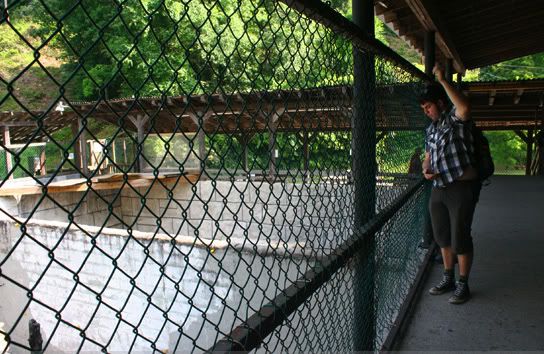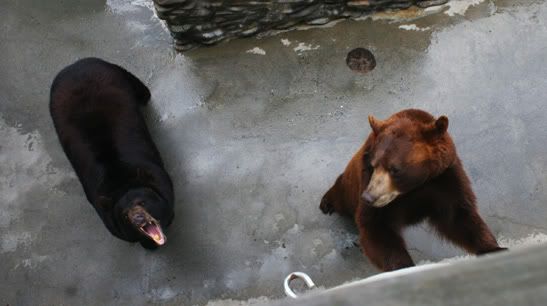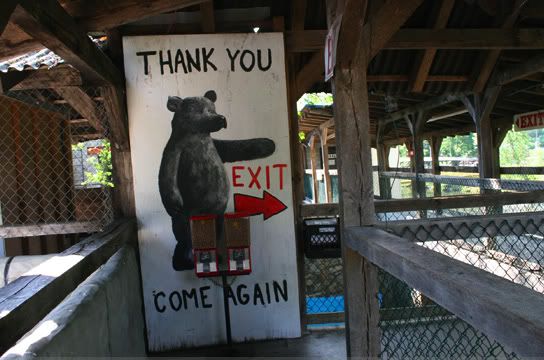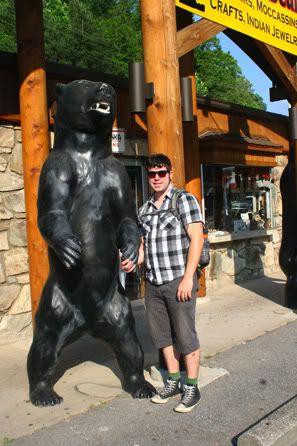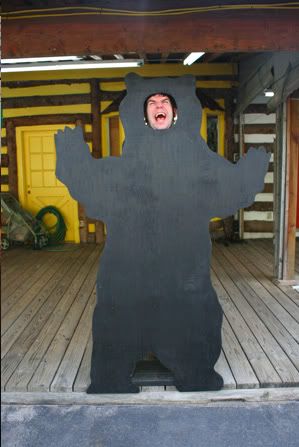 after dinner we head down the tourist strip to look at tacky stuff. it was so fun!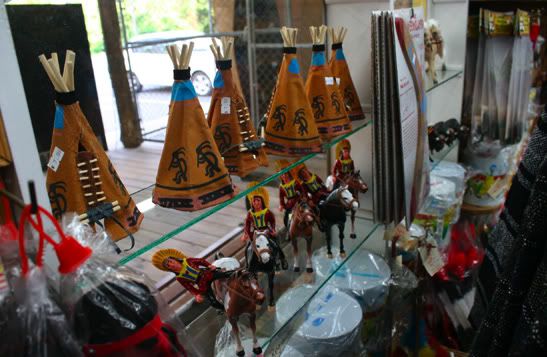 a lady asked the shop keeper "do these really work?"

must.....resist....
i was actually really good and only bought a few small things.