our the third day of our trip we started off driving to the isle of palms. it was a beach only 20 minutes from charleston. i would never plan a vacation to the beach, because i don't like it that much, but it was really fun just for the morning.
we got there around 9 am and the sun wasn't too intense yet. which is perfect. the reason i don't like the beach is because i burn really easily, and i am kind of scared of the ocean.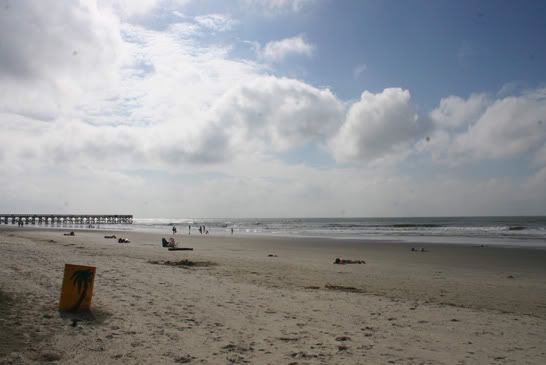 here is travis running and jumping into the ocean. i actually went out with him twice. the waves were pretty big and we jumped in them. it's so fun, i feels like you can jump really really high. and i wasn't as scared as usual. probably because no one near me had been stung by a jelly fish.
after about two hours we were over it. we packed up and took showers and changed. then we went over to the tacky beach stores. my favorite!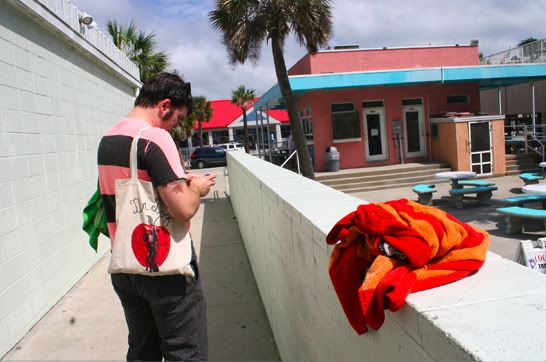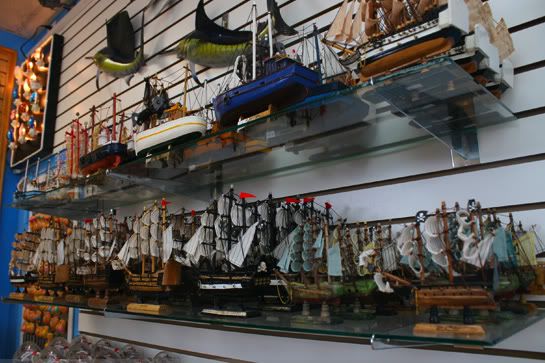 i kept thinking about getting a model boat as our south carolina souvinir. i looked at a bunch of them in charleston but couldn't find one i liked at a price i liked.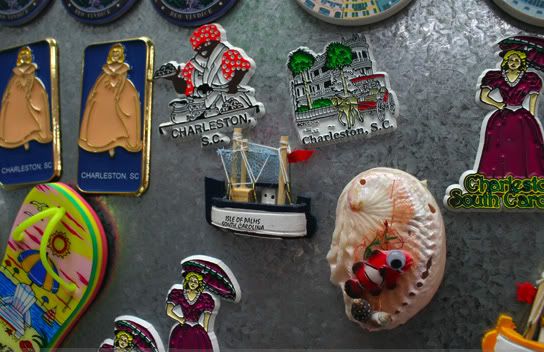 but then i found this tiny boat magnet for 2 dollars! perfect!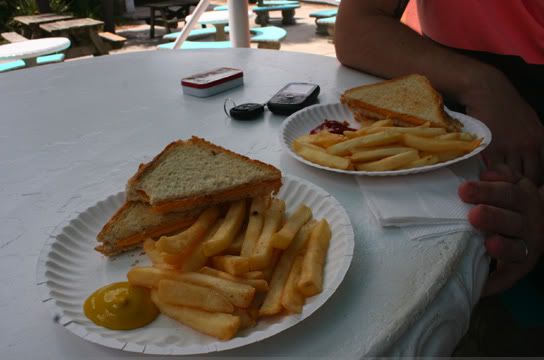 i really wanted to eat something at the little beach stand. i don't know why, but i felt like we had too.
now we drove to asheville, which is about a five hour drive. i was feeling pleasantly sleepy from swimming and eating. we tried to go to a place called bee city (tons of beehives! and a petting zoo!) but it was closed during the week. ugggh i need to start calling places before we drive way out of our way to get to them.
so anyway, we stopped by the beacon drive it, the place we wanted to eat on the way down and it was open this time! so we get in line, and both order a SMALL fish plate. and this is what we get!!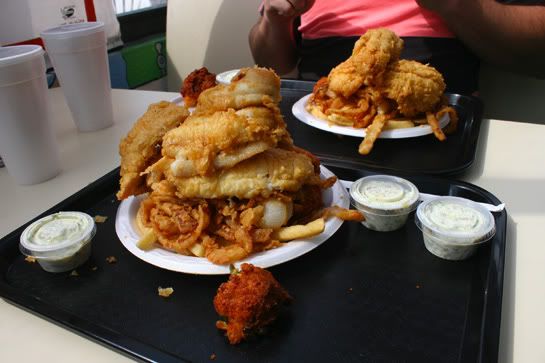 it was SO MUCH FOOD. the flounder was delicious! much better than hyman's the night before. the onion rings and fries were served together and dang they were good. and the hush puppies were huge.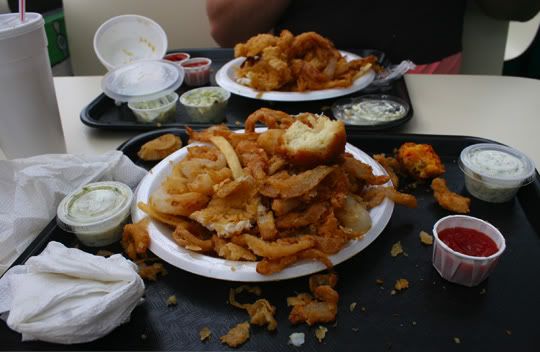 that is all we could manage. and we would definitely be regretting it later.


drive drive drive. soon we are in the mountains again.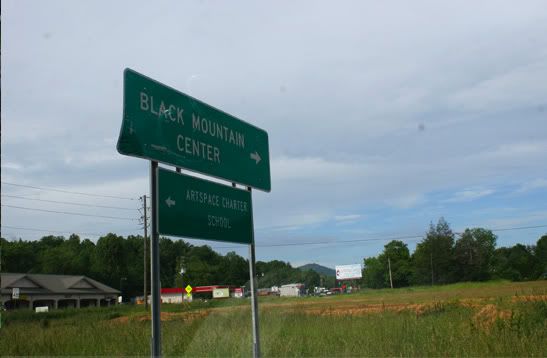 we are staying in black moutain, right outside of asheville.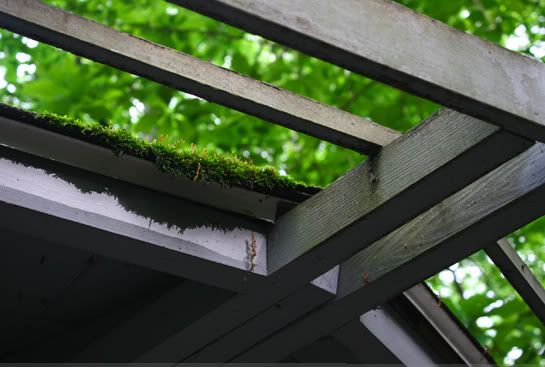 look at this cute little cabin!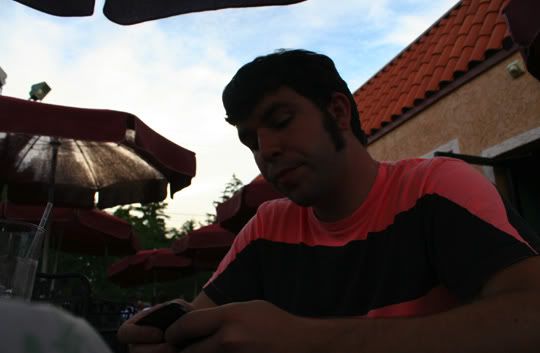 we decided on this random mexican restaurant for dinner. we thought how can we go wrong? ugggh it was gross. that combined with all the other junk we ate that day left us feeling terrible. we ended up finding a redbox and renting a movie, then laying in bed all night moaning and groaning about how sick we felt.
the next morning we got up and met travis' uncle and cousin for lunch. i felt shy about taking pictures around them because i don't know them well. but i had a tuna sandwich for the first time and it was really good!
after lunch his uncle gave us a tour of downtown. it was really fun and he showed all kinds of cool places. again i didn't take pictures. we went to a chocolate shop and i had the best truffles of my life. then his uncle took us to one of his favorite pubs. then he went back to his office and we walked around more by ourselves.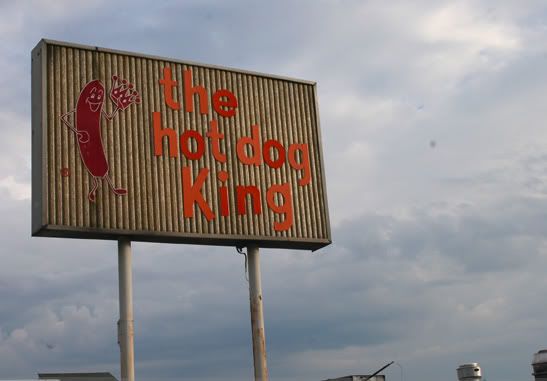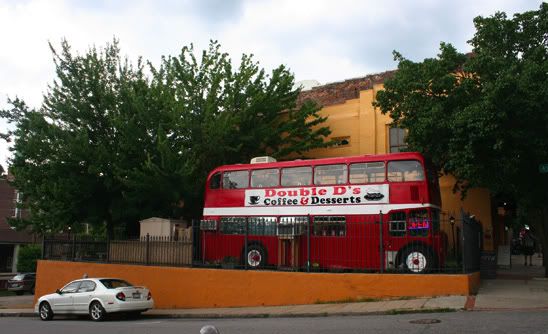 cute!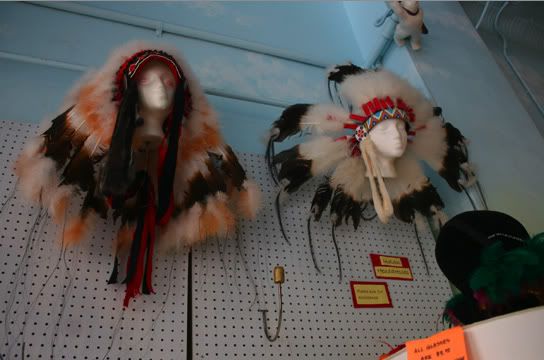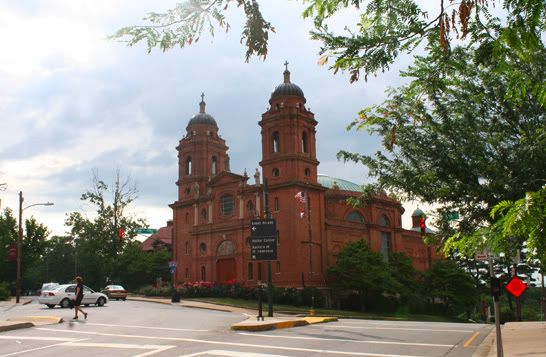 we stop by this basilica because his uncle told us it was beautiful. oh man it was so gorgeous! look at the beautiful roses out front!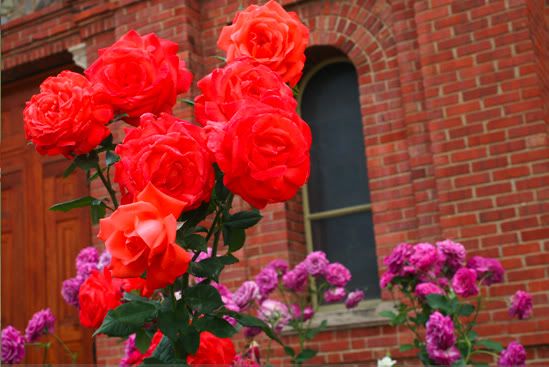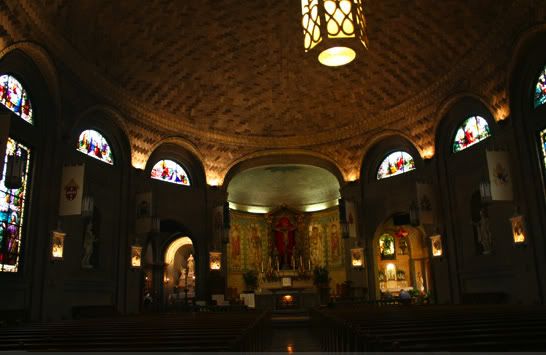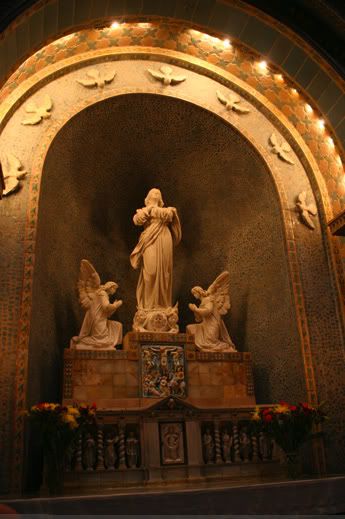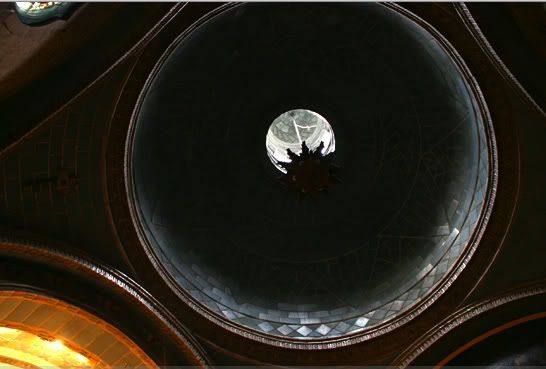 we ate dinner at a vegetarian restaurant called the laughing seed.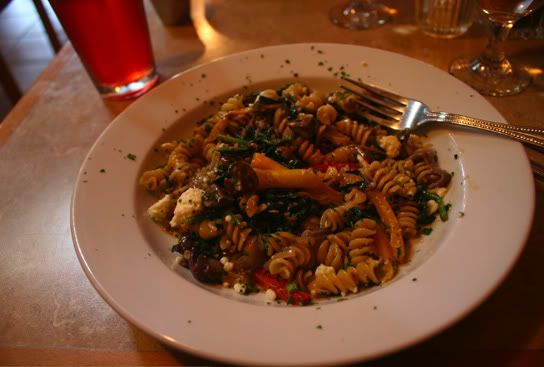 it was so delicious! travis had a harmony bowl and i had the special of the night, the popeye pasta. i couldn't stop exclaiming over it's deliciousness.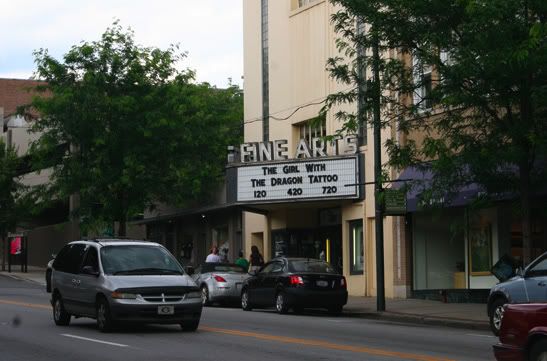 then we went to see the girl with the dragon tattoo at this little theater. it was really good! except the last few minutes was stupid. but it was really suspenseful.


asheville was a really cool city, i will definitely go back some day.