In the morning we walked down along to harbor to the south carolina aquarium. it turns out i left my media card at the hotel! so travis, being the darling husband that he is, went back and got it for me. i sat and looked out at the harbor and saw a dolphin! it was amazing!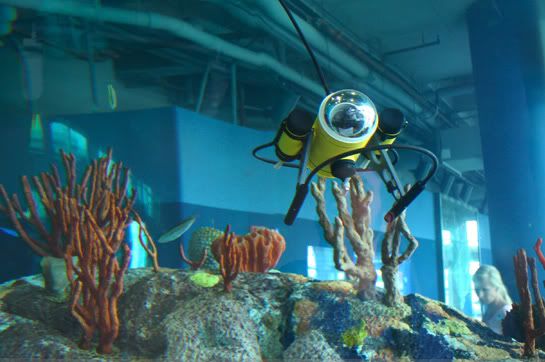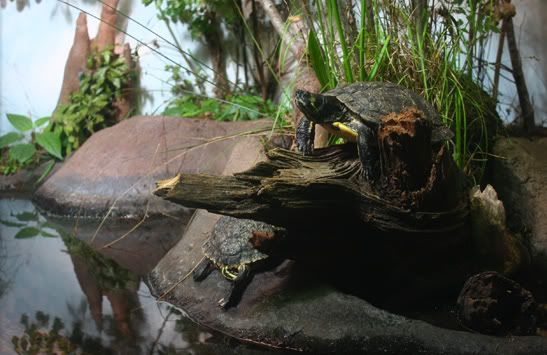 i always like it when they have a flounder exhibit. we could only find four out of the five.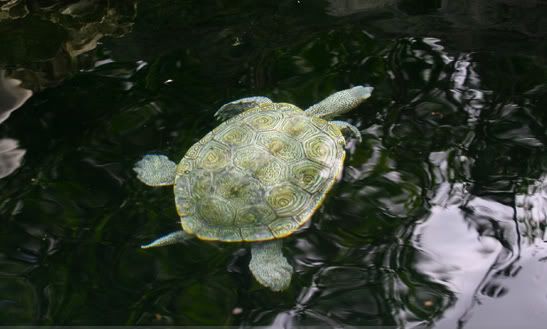 these white turtles were really neat too. you could see all the patterns on their shells.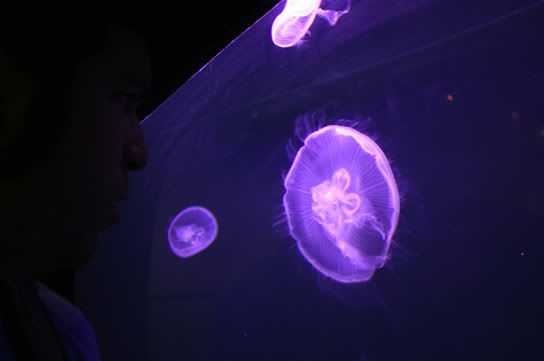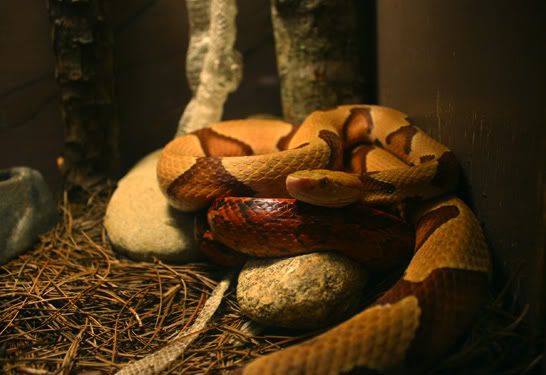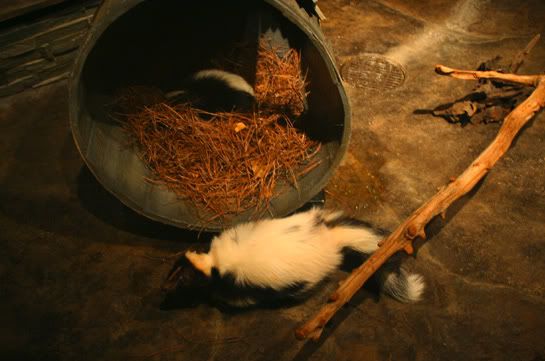 oh man! the skunks were SO CUTE! i spent forever trying to get a good picture but it never worked. i wanted to cuddle one! and the best part is they were kind of smelly so everyone was avoiding them.
So the aquarium was just ok. Nothing that exciting unless you count skunks..

afterwards we walked around looking for a place to eat lunch. first we tried to go to Jestine's, another place from Road Food. But of course it was closed. so we ended up at the next place on my list, Toast.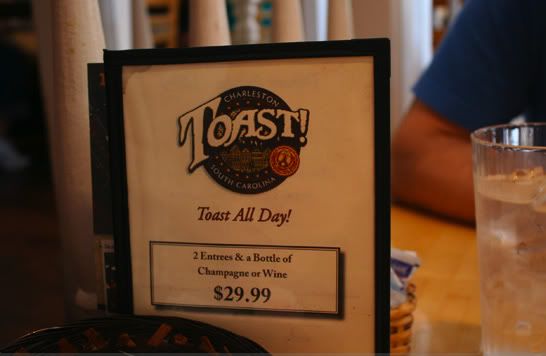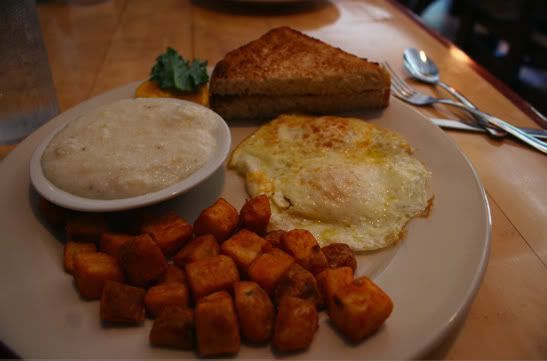 it was really good. i even liked the grits, and i usually don't. the peach cobbler was very delicious too.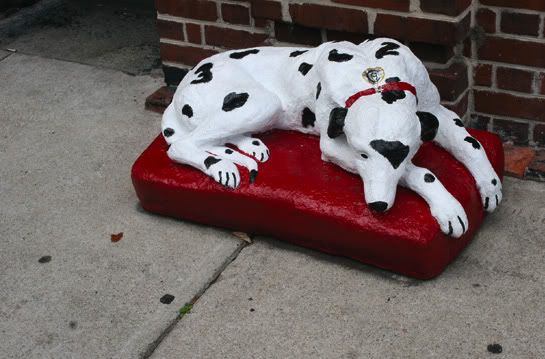 i thought this was real. because i'm a dork.
this is an old market. the top floor is a civil war museum. the bottom, sadly, is mostly stupid flea market type stuff.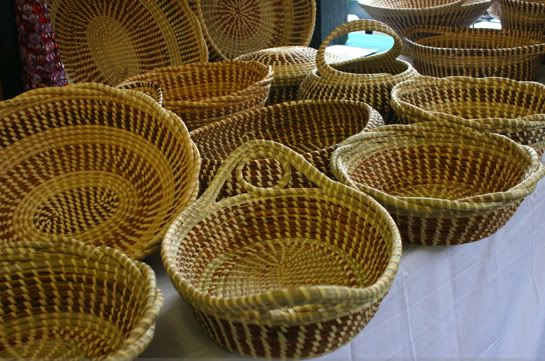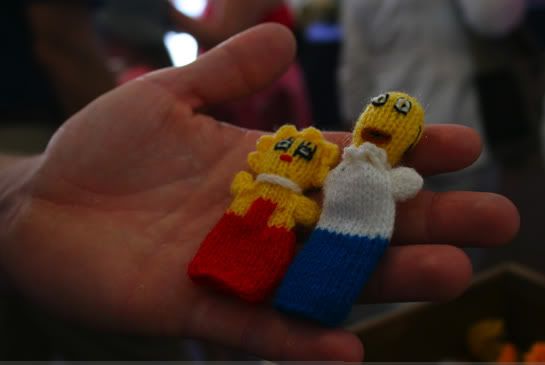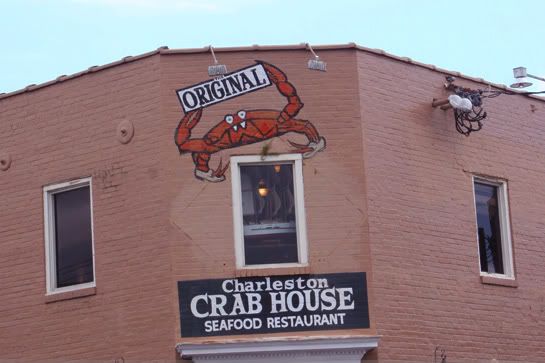 we walked around in the rain and looked in a few of the awesome old graveyards. travis and i love them. we're talking about planing a trip to the northeast to see some of the really old graveyards there.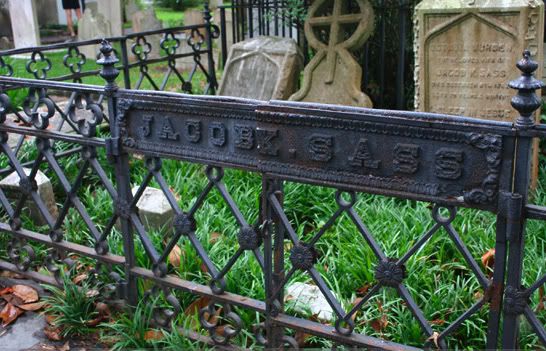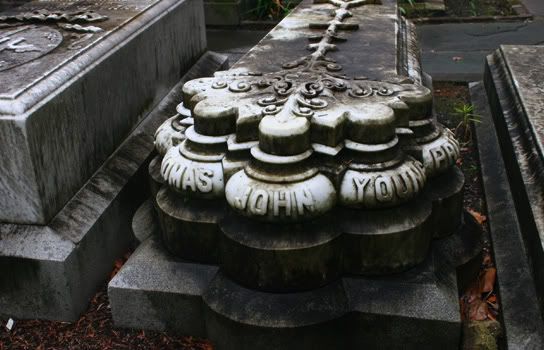 so many beautiful old stones. after that we walked back to our hotel to change for dinner.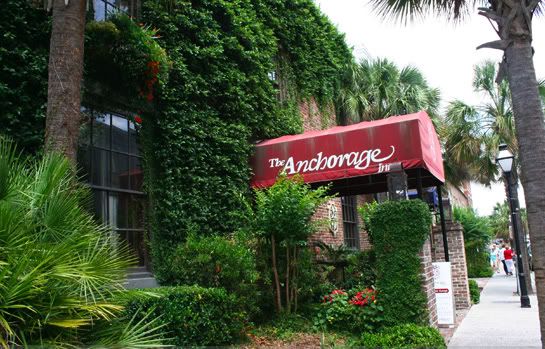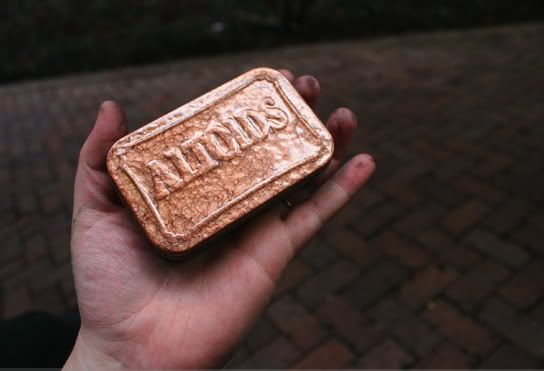 we were finally able to do some letter boxing on the way to dinner since it stopped raining. travis really loved these magnetic boxes.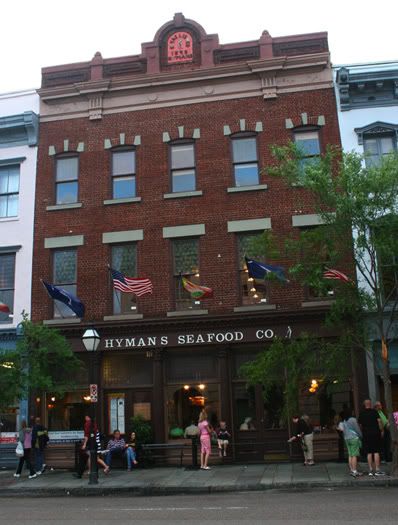 we ate dinner at hyman's. it's really touristy, but it was in our food book so we had high hopes.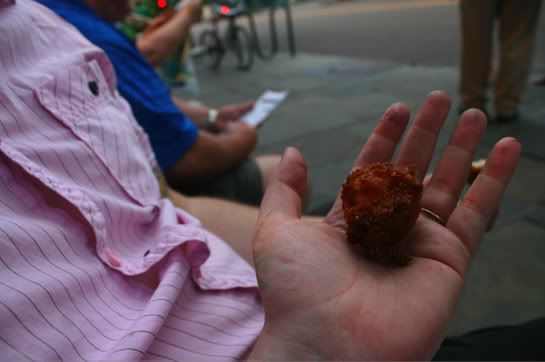 there was about a 45 minute wait and we got delicious hush puppies while we waited.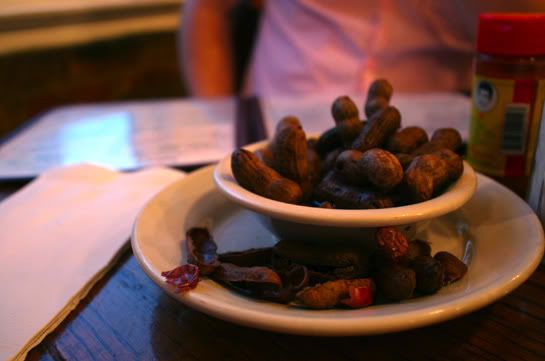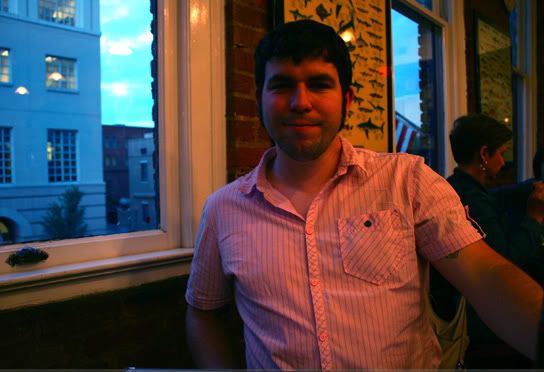 we ate boiled peanuts for the first time. it was like a really slimy bean. sitting in warm brown water. so gross.the food was just ok. it was pretty disappointing actually because we had picked this as our nice dinner out.
we walked down to the pier and watched a boat leave port. it was so fun for some reason! we sat out there for probably an hour. we got back to our room about midnight and went to bed so we could leave early in the morning.