remember when we went and saw conan play at third man records? i finally got my record of the live recording today! we went to pick it up and had to wait in line for an HOUR.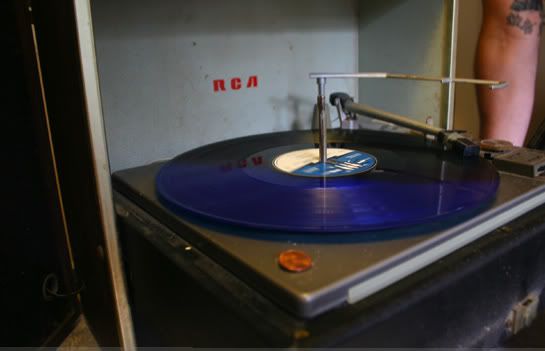 if you ordered it that night you get the special black and blue vinyl.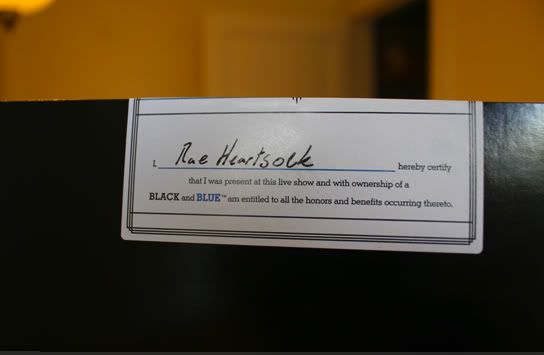 and they sealed it with these labels and they asked your name and the guy doing it told me my name was awesome and then misspelled it on purpose. cute.
serious collectors probably wouldn't open it, and they would buy a normal black vinyl copy to actually listen to. but i just cut it open. haha.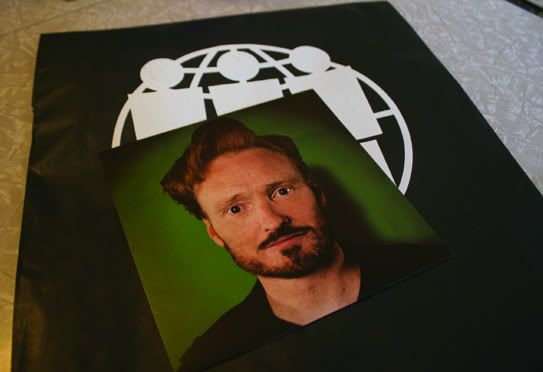 they had a 7 inch too. side A is really strange, it's a mic check thing. side two is conan being interviewed by jack white, and it's great. they had tri color copies of these that were 100 bucks each! because they only made 100.
then we got an adorable third man records 7 inch adaptor for our record player!