i made this really awesome sandwich today and i wanted to take a good picture and tell you about it, but i was so excited to eat it that i only took this crummy one. but i'm going to post it anyway.
it was a rosemary bagette, and i put some earth balance and vegenaise on it, then melted some garlic paprika jack cheese one it, added some veggie bologna and baby greens. on man it was so good! travis and i sat on our back patio and ate them.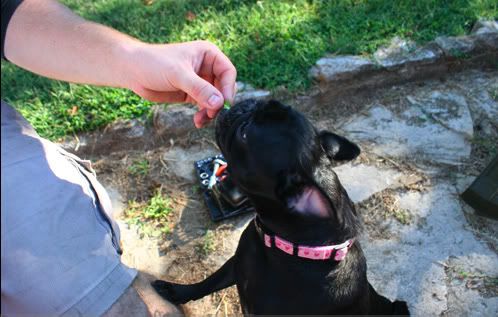 she loves eating greens apparently! she went crazy for them and wouldn't stop eating them! she is also crazy about carrots.


what a sweet little thing!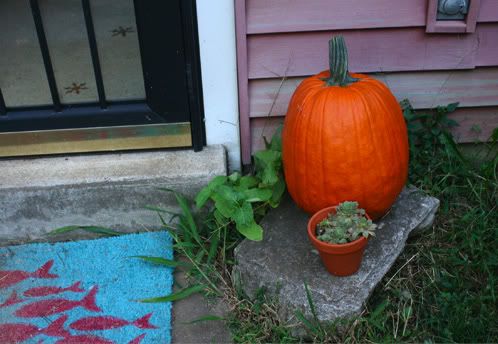 i bought a pumpkin today! i'm so excited for fall!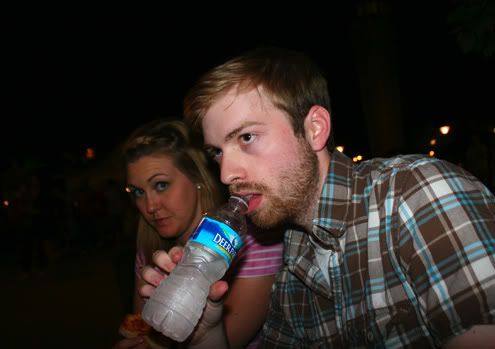 the other night i met marissa and kyle downtown for this "live on the green" concert series thing. most of the bands aren't anything i want to see (sixpence none the richer? five for fighting?) but dr. dog was the headliner! i was very excited!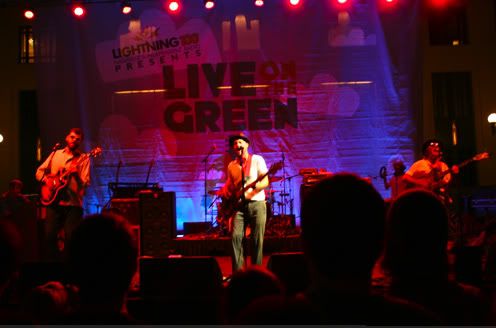 i stood behind some really enthusiastic boys with ironic facial hair and one kept putting his ponytail in my face! but other than that it was awesome. after the show we walked a block to kyle's office to kill time while we waited for traffic to die down. so we watched youtube videos for an hour and a half. it was so fun! drunk history and lots of cute animal videos. omg have you seen the ikea commercial with the cats! i'll give it it's own post because it's the BEST commercial i've ever seen!