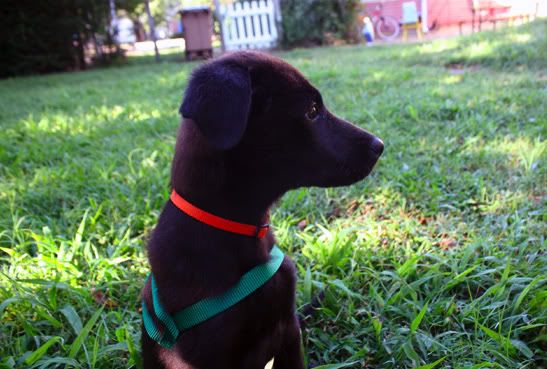 Little blackie is gone and adopted. i got travis to take him before i woke up so i wouldn't cry. we're taking a break from fostering. i don't know if i can handle it. i'm too much of a baby who gets too attached.
i bought the new weezer album (after i said i wouldn't) and was pleasantly surprised! it's actually good.
the other night we went to the last free belcourt movie of the season.
we were almost to Shakespeare in the park, but decided this would be more fun. we took burritos to eat, as usual.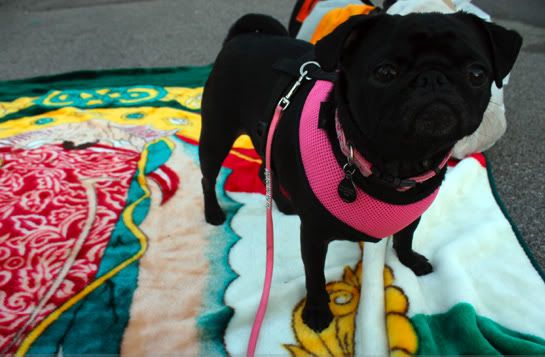 little miss old lady face got to come! it's finally cool enough for her to be out again. she gets so much attention when we go out. and she loves it. what a precious baby.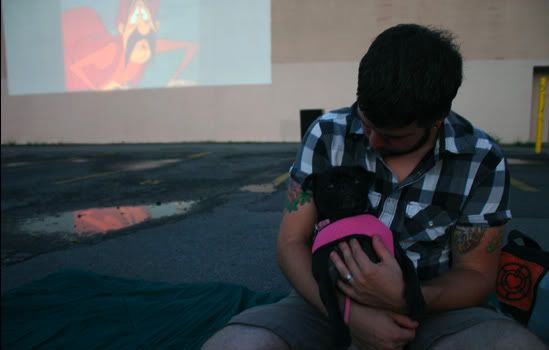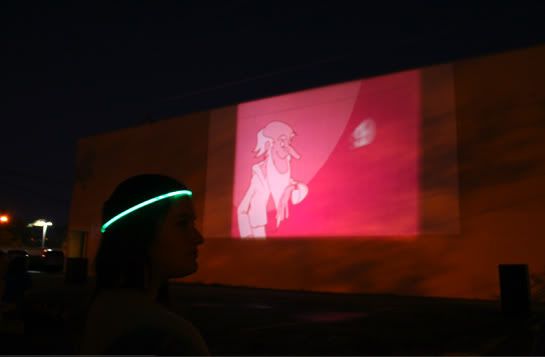 they passed out glow sticks which are so fun to have at an outside movie for some reason. before the movie they played lots of funny old ads and previews.
the movie was turned up REALLY loud, so it wasn't as enjoyable as i wanted. and there was a stupid girl next to us who kept reciting movie lines, a few seconds before it was on screen. ugh i hate that!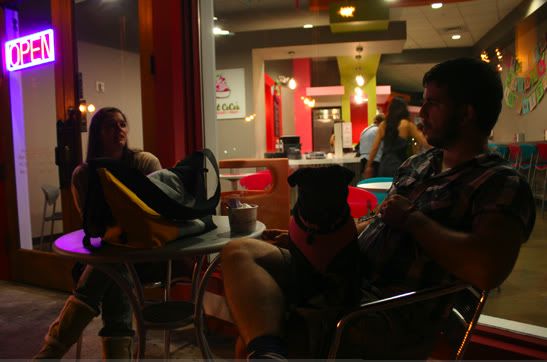 after the movie we went to sweet cece's and got ice cream. it's open until midnight on the weekends! perfect! i love that place so much i've already filled up two frequent buyer cards.