this past weekend we were in louisville for travis' brother's wedding! finally! it seems like we've been waiting forever for it!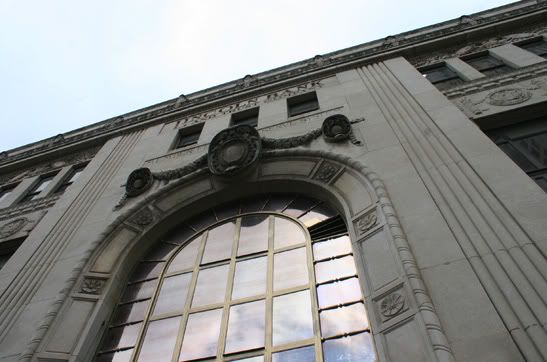 the reception was in this cool old bank! it was a few blocks from our hotel so we just walked down to help set up.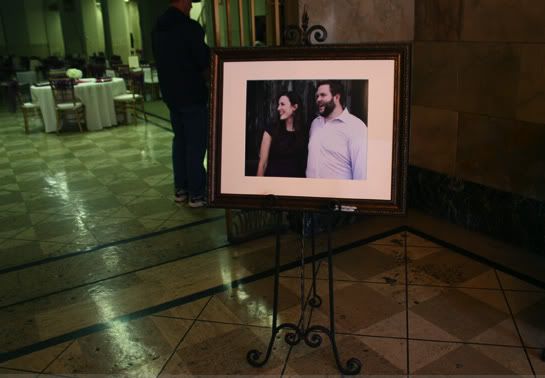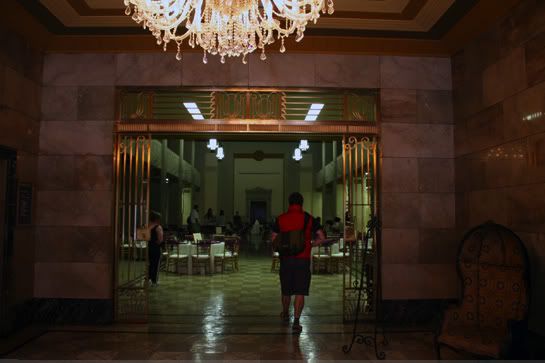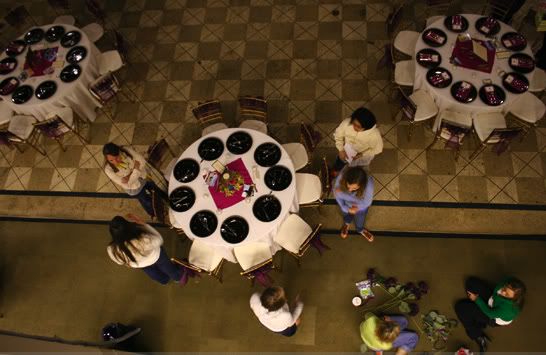 the bride's name is laura. she and her mom did almost everything for the wedding themselves. it was pretty impressive. it is weird that i have a sister in law now. i really like her.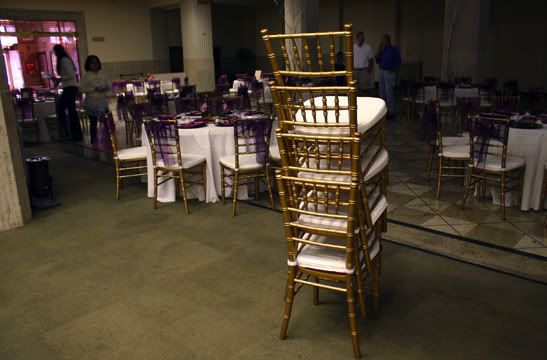 i ended up helping to fold napkins and straighten things up on the table. it was actually pretty fun. then it was time to go so the boys could be ready in time for pictures.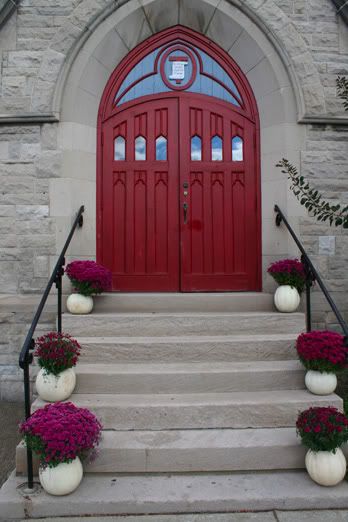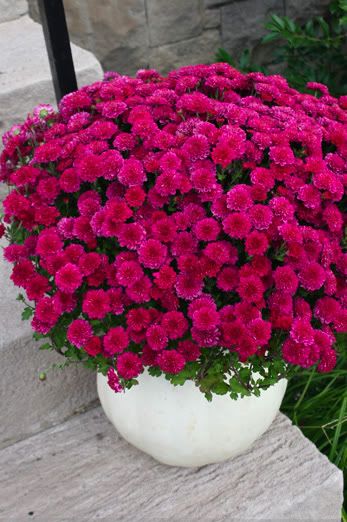 i loved the mums in the pumpkins! i want to do that on my front porch!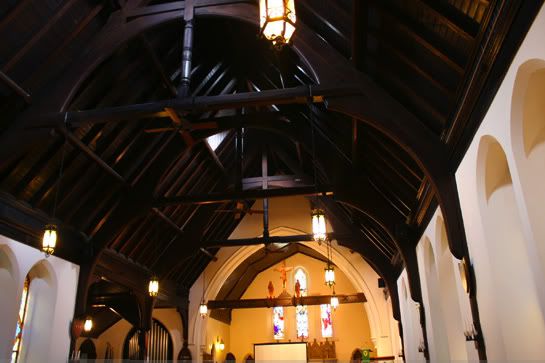 the church was really beautiful. it was an old Episcopal chapel from 1887.
i helped travis practice his best man speech.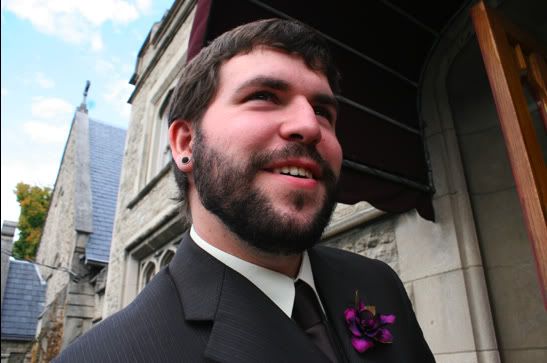 look at that adorable face!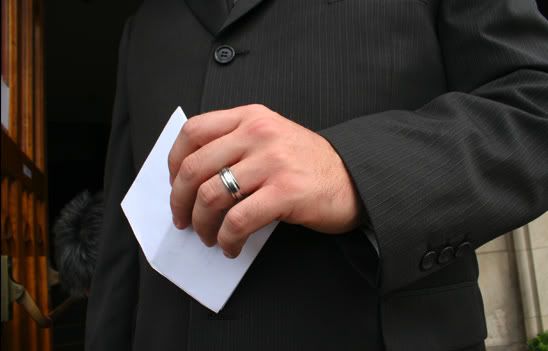 i still think his wedding ring is so cute!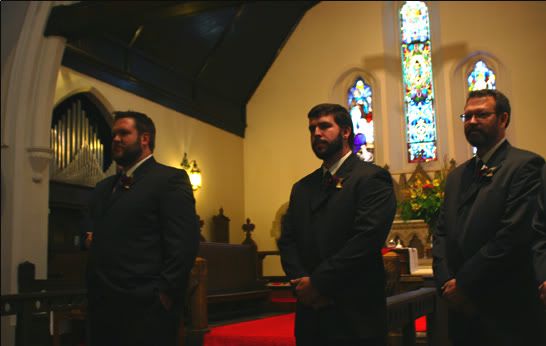 jordan, travis, and their dad. before the wedding started they played a slide show jordan made about his and laura's travels. he lived in ethiopia for a year doing work with the peace corps, and she was in maylasia teaching english. so they were really far apart and barely able to communicate for more than a year. there was a song playing about how may miles apart they were and about waiting to be together. then at the end the slideshow said "no more miles" or something. that is a terrible discription but it was really sweet.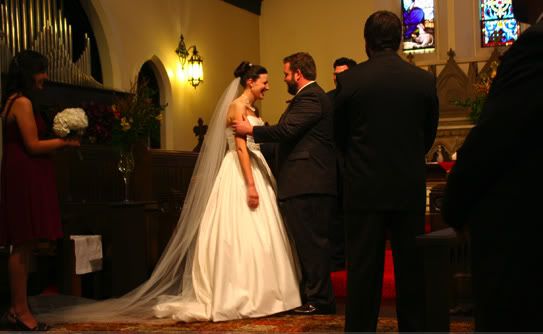 you could tell laura was nervous and she kept cracking up.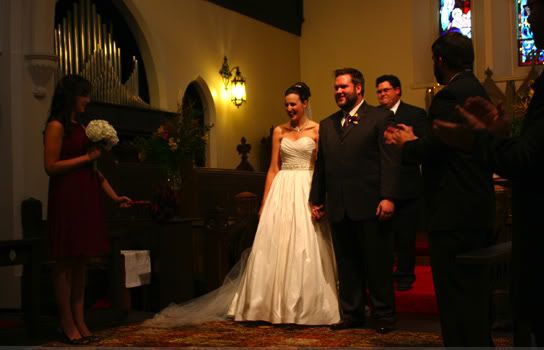 first married moments.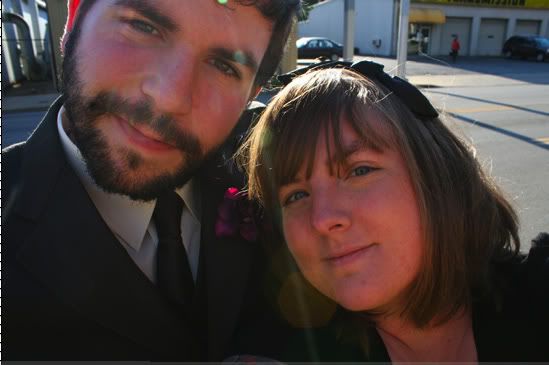 here we are waiting for the rest of the pictures to be taken. i wish i had gotten a full shot of us all dressed up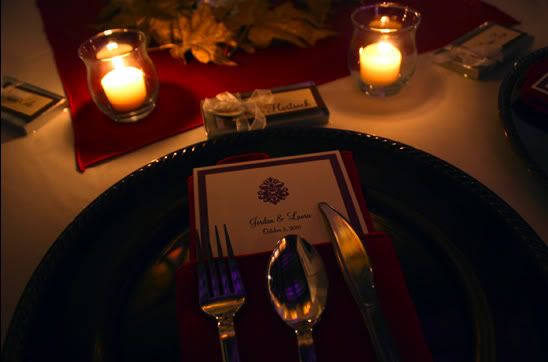 i think this is the first time i've had a place card. we sat at the head table. how exciting.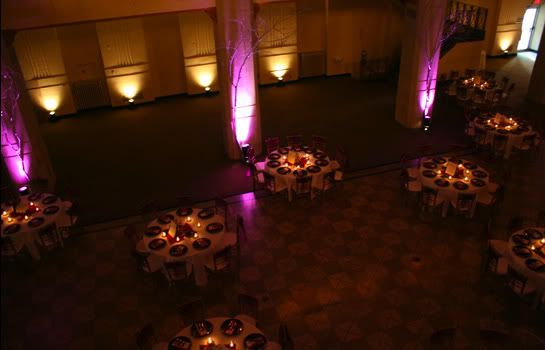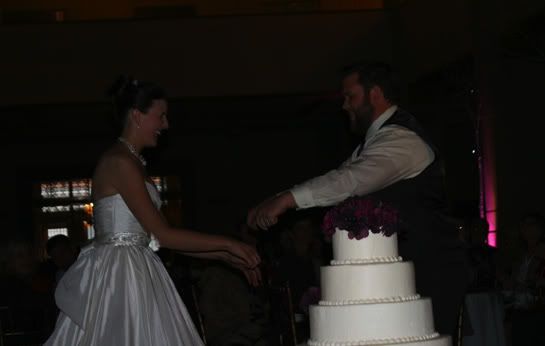 their first dance was a traditional african dance. it was pretty hilarious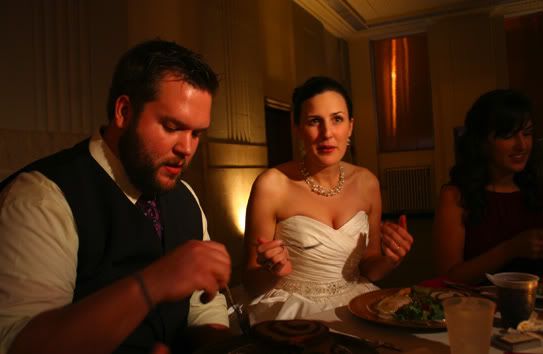 i'm really good at taking flattering pictures of people.
the dj was pretty fun. we slow danced to "as long as you love me" by the backstreet boys! it was a middle school dream come true! we also did the cupid shuffle and danced to "big girl, you are beautiful'!!! so awesome!!

travis' speech went really well! i was so proud of him!