tomorrow is the nashville zombie walk! i'm really excited about it! and in about 30 minutes i'm leaving to go see scott pilgrim at the dollar theater (3rd time). i'm supposed to be cleaning up the house but i'm just not motivated. i'm watching simpsons dvds with the commentary on instead. very productive.
the day after the weddig we decided to do some fun stuff in louisville, since it was only a 3 hour trip home. so i went to my trusty friend, roadsideamerica.com to find some interesting sights in town. it was also the last day before we started a 28 day vegan challenge (we're doing it for work) so we ate really badly.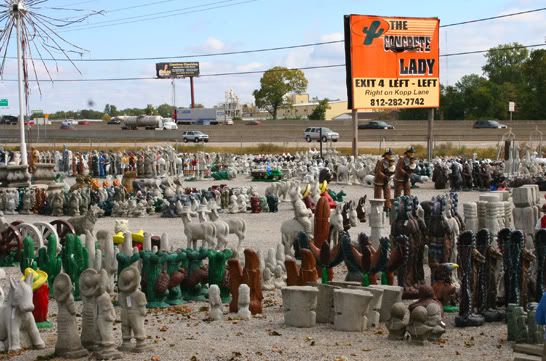 this place was over the bridge it Indiana. It was officially my first time in that state. i saw it from the interstate the day before.

i saw these as we drove past and had my heart set on one. but they were 150 bucks. no way!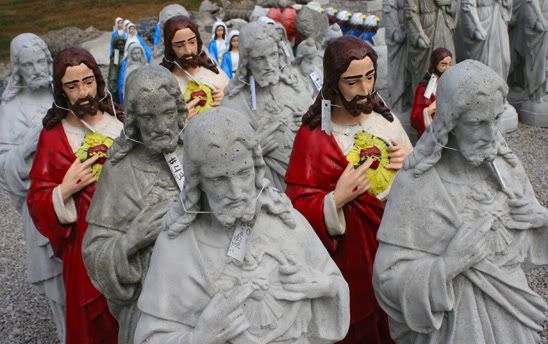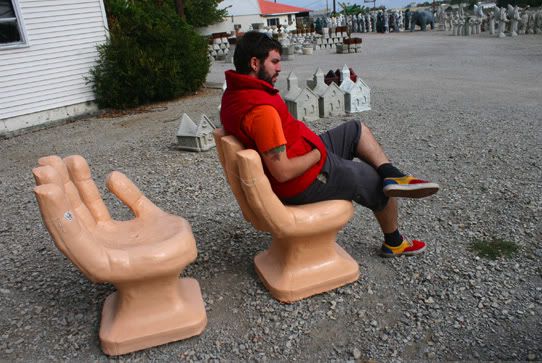 hand chair is tempting. this started a few minutes of arrested development quotes.
hot ham water anyone?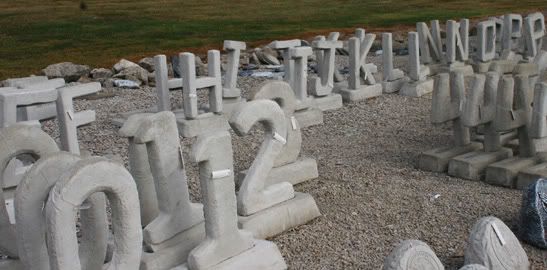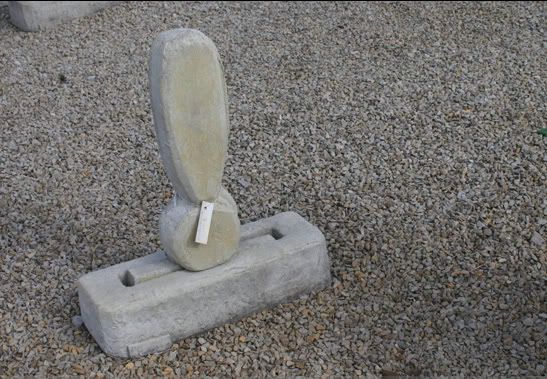 i loved these letters! they were 12 bucks each and i tried really hard to think of something for us to do with them. i should have gotten our house number with an exclamation point at the end!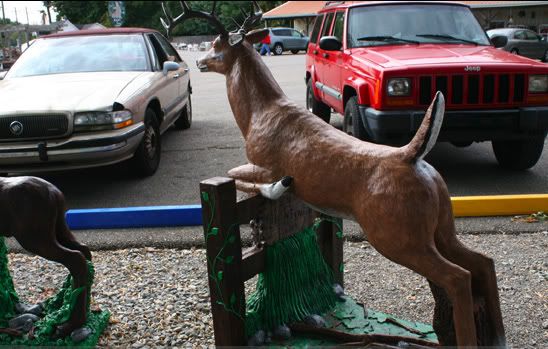 lazy deer.


this was so weird because it was the only currant pop culture reference.


i liked this weird pug paint job. grandpa pug.

this is what we got. it's so tiny and sweet. i put it next to the carport so i can see it every day when i get home from work. it was actually the only thing that tempted me. it wasn't as cheesy/kitschy a place as i was expecting.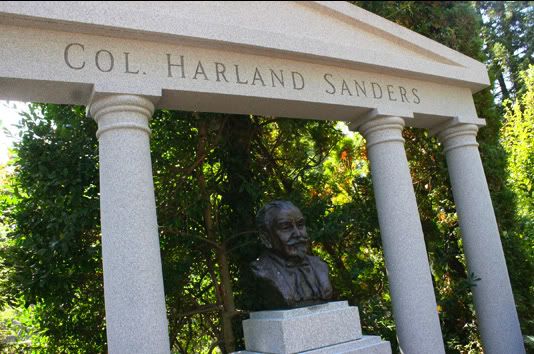 then we paid a visit to colonel sanders grave! cute!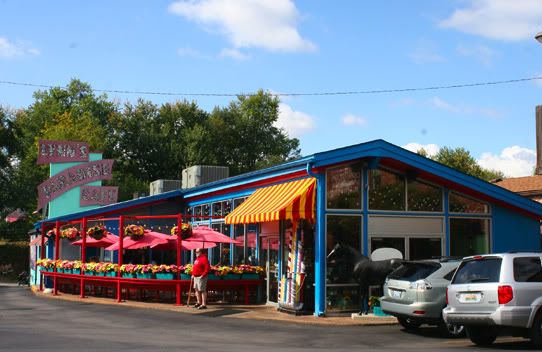 we ate lunch at a place called lynn's paradise cafe. travis' brother actually took us here the first time we met his girlfriend (now wife.) but this place was on roadside america as well. mostly because of the cute teapot out front.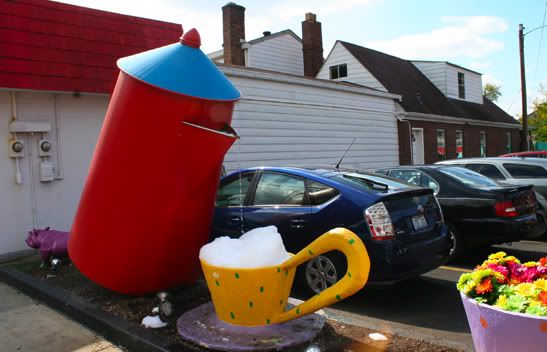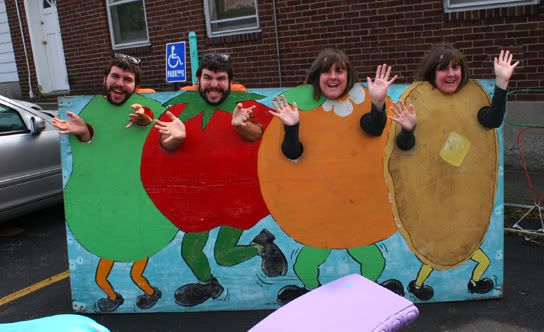 i'm really good at photoshop. hahah.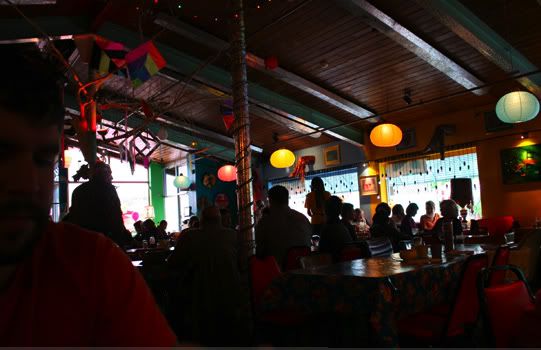 it's really cute inside. dinette sets and cute old lamps and a tree in middle with kites caught in it.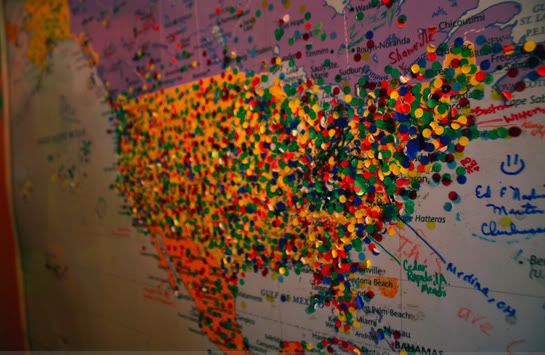 there was a huge wall sized world map in the hall with the bathroom. i got a big map for our craft room so we can put stickers on the places we've been together. it's emptier than i expected.

travis had a veggie burger with sweet potato fries.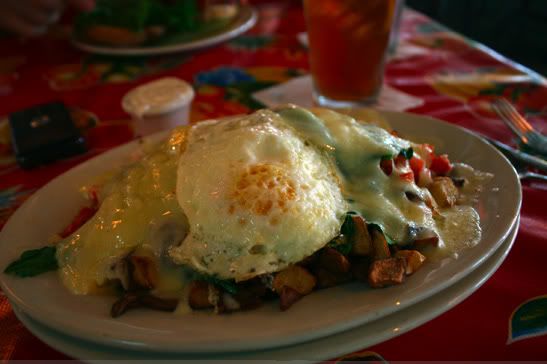 i had blt home fries!!! (without the bacon) it was SO good. it was home fries sautéed with onions and peppers and tomatoes and baby spinach, then topped with jack cheese and a fried egg!!

i stuffed as much as i could into my mouth because it was so good!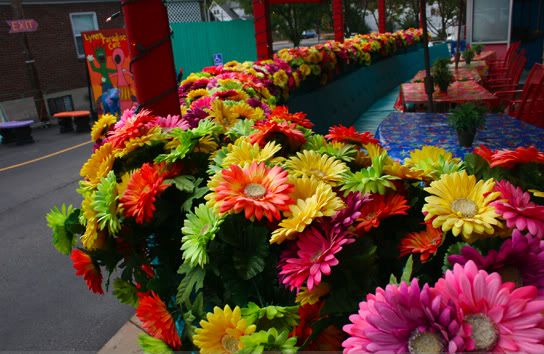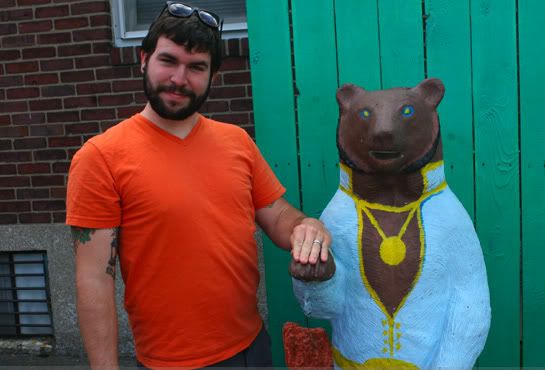 then we went to bardstown road, a hip part of town, to go shopping.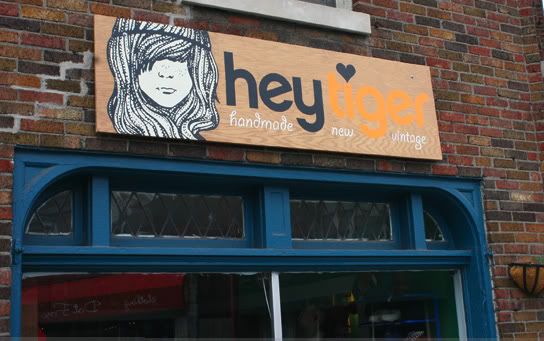 this place is closed EVERY TIME we come to louisville. ugh! i want to go in there.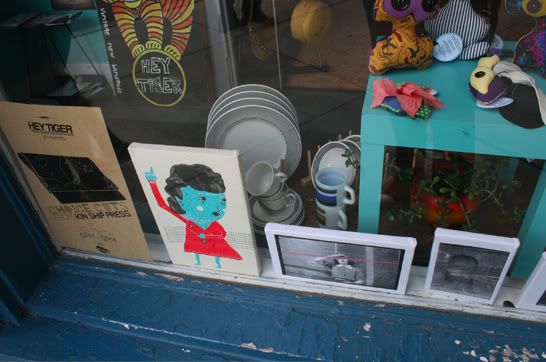 this cute kitty was inside. travis started talking in a kitty voice and made me laugh really hard.

my favorite store there!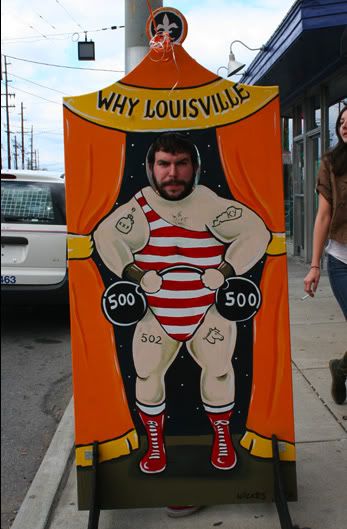 we got travis that kreature shirt.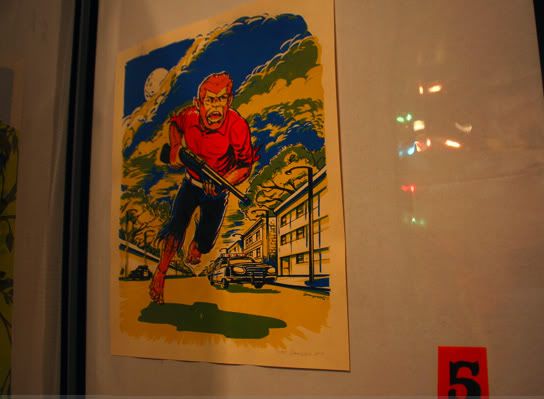 they had TONS of silkscreen prints and i had such a hard time picking one.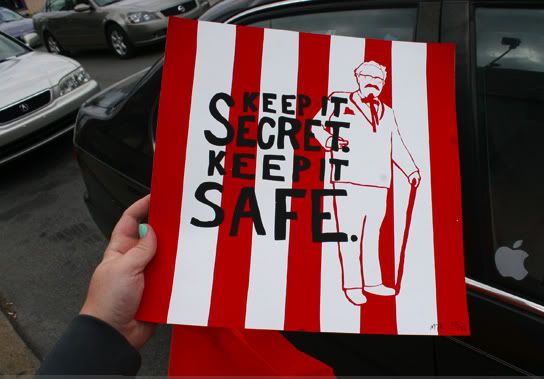 travis picked this one to hang in our kitchen.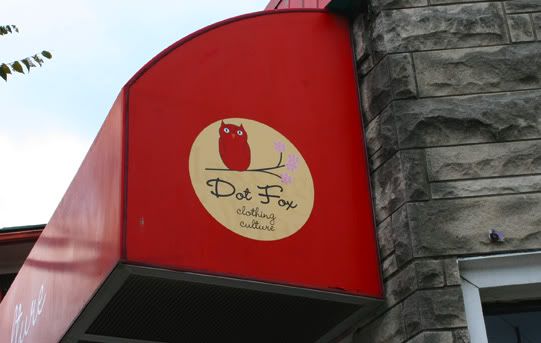 this is another adorable store. we bought travis a really hot plaid shirt. it looks like 3D glasses to me. and it's called "the pervert." hahah.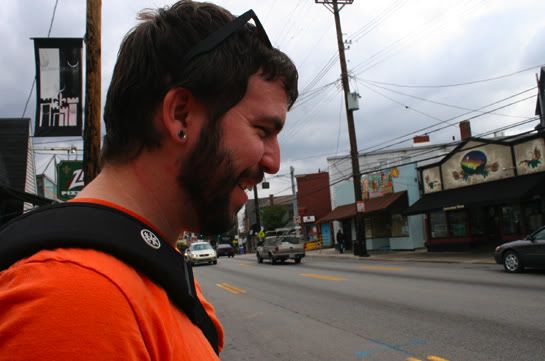 we had a really good day. travis was laughing at all my jokes (this never happens.)

then because he is so sweet he drove us 20 minutes just so i could take a picture of this cute ice cream stand! sadly it closed for the season just a few days before. of course!
then i really wanted ice cream so we drove really far back to where we had just been to go to this place, his cousin told us they had good pie...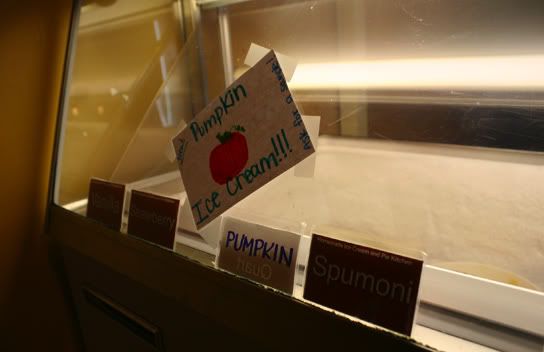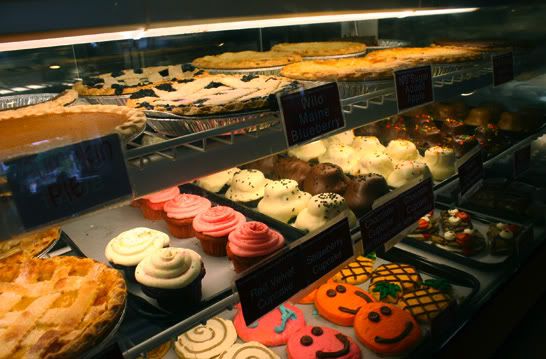 she was right!!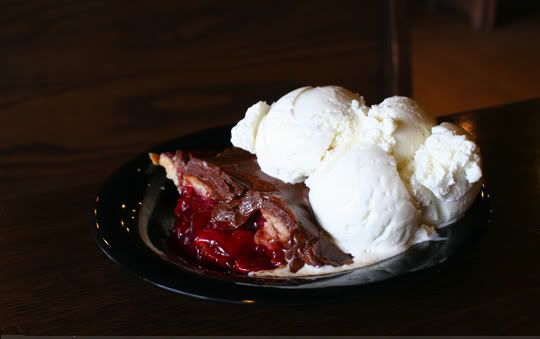 travis got chocolate covered cherry pie with vanilla ice cream.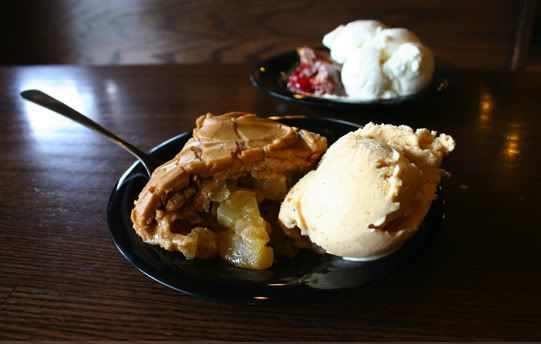 i got dutch apple with caramel and pumpkin ice cream! it was incredible!


on the way home we stopped in cave city. i wanted to get another one of these silly pumpkins but travis said "wait and see how the one you have does"? whatever that means.