so i don't know how many of you are experiencing this too, because i'm not sure the range of these things, but it's 13 year cicada time in tennessee.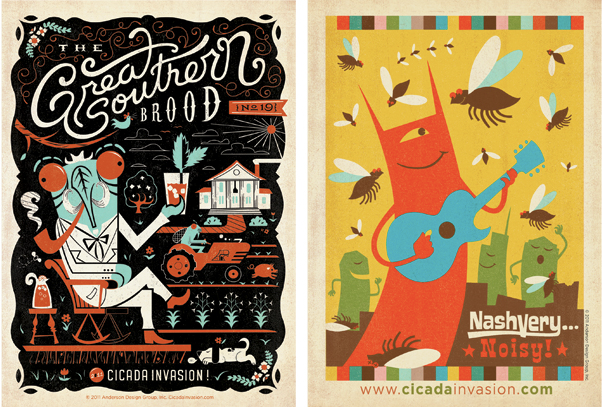 i can vaguely remember the last time this happened (1998). these nasty bugs live in the ground for 13 years, then once the temperatures reach 67 degrees for a whole week the grubs come out of the ground, burst out of their exskeleton, then sit around and sing loudly for 4 to 6 weeks, mate, and then die. after 13 years! and they are so nasty!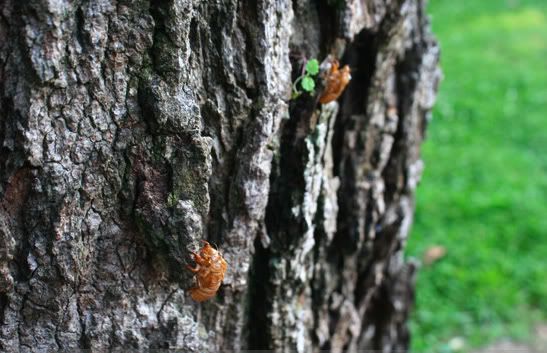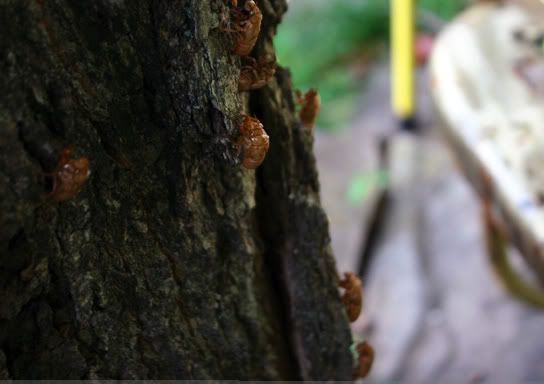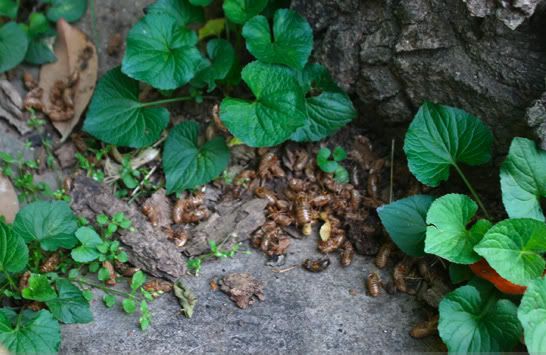 there are at least a thousand little shells on and around that tree in our backyard.




and all over the bushes.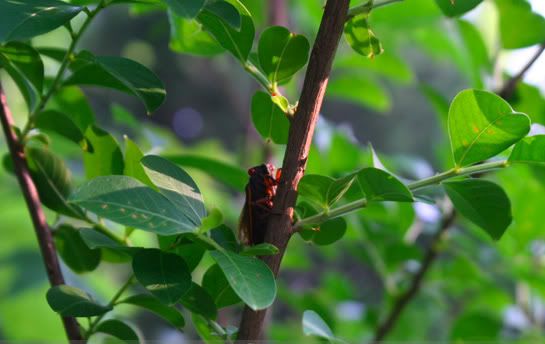 there is a hatched one! black with red eyes! they are WHITE when they first come out. like maggots. they are so sick and big (2 inches long?) and they will fly right into you. they are attracted to buzzing noises so if you mow the grass they swarm you. it freaks me out just to think about it. hopefully they will all be dead by the time it's warm enough for us to go to rock island. sick. i'll be staying inside until they are gone.


but i am tempted to buy something from cicada invasion.

EDIT: i forgot to say that a girl at work today told me some people FREEZE THEM and EAT THEM or give them to their dogs as TREATS???!!! NASTY. that makes me want to puke.