so our new store opened this week. yesterday actually. i feel like i shouldn't be that tired but i really am wiped out. i've been working on the same load of laundry for 3 days. i just can't get up the energy to fold it and hand it up all at once. so i have nothing exciting to report.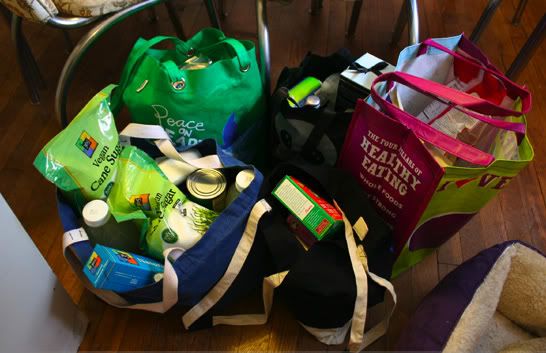 the old store closed when we opened this new one and we had an employee shopping night where everything was 40% off. we really stocked up, plus we've gotten lots of free stuff lately so hopefully we won't have to buy groceries for a while. i'm having that problem where we have so much food available i never know what to make. which really isn't a bad problem to have.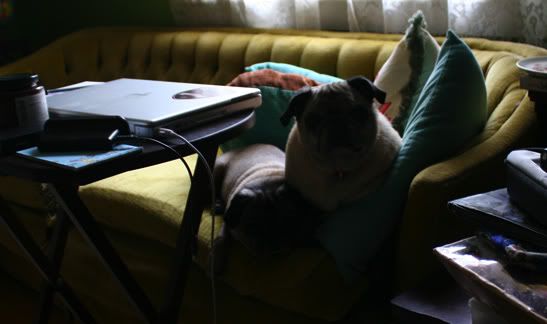 i know this is dark but i had to show you what i see whenever i get up off the couch. both pugs run as close to the edge as i can get and sometimes bark and cry until i come back. even though they can both get down off the couch. priscilla goes back to the vet for her follow up tomorrow to see if her ear drums are intact. she still doesn't seem to be able to hear us so i don't have much hope for them.