did i tell you we are going on a trip? maybe i didn't because every other trip we tried to take this year had to be cancelled and i didn't want to jinx it. we are leaving tomorrow for st. louis! (just two nights). i am really excited about it. i was not excited about taking the pugs to my parents house tonight. they dog sit for us. the house feels so empty and quiet without them!

all the essentials. food. vitamins. leashes. toys. a selection of dresses.


i found a cheap way to strap them in so i don't have to worry about priscilla somehow opening the door and falling onto the road. hook a carabiner through their harness and then through the seat belt! it worked perfectly!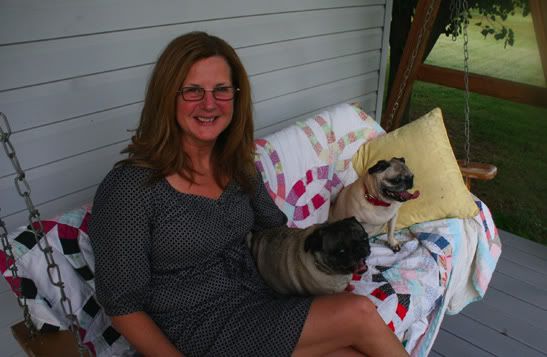 the relaxed on the porch swing while i installed itunes on my dad's computer
(that is what he wanted for father's day)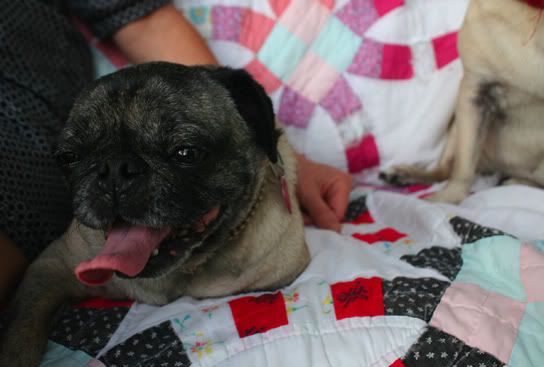 haha, every picture of took of phyllis today was awkward. this was the least so.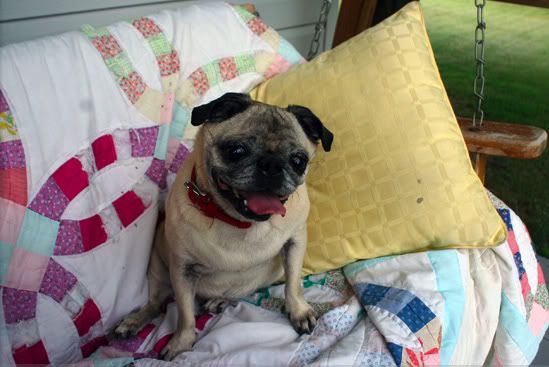 be good little babies! i'll be back for you on monday!