it's that time of year again! movies in the park! i missed the first week (out of town) but you can bet i was there for week two. i will give you some clues as to what the movie was...remember these?

my famous homemade crackers. brittany made the themed cheese ball this time. oh man it was so good.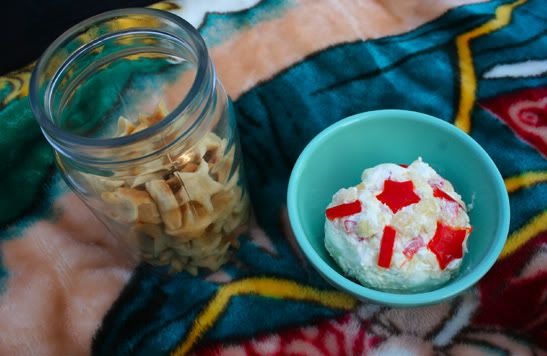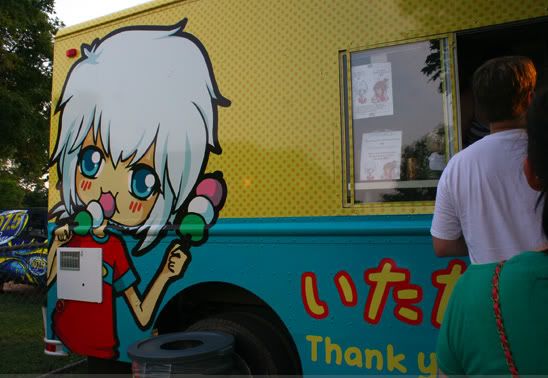 there there is a new food truck town that i am in LOVE with called Happy Eating. it's from the people who run Happy Japan. The cute shop that does bento lessons!


even the menu is cute.


i had onigiri and edamame. the edemame was a bad choice for the 96 degree afternoon. it was hot and took forever to eat! but it tasted really good.


brittany had a crepe and bethany had some tiny tacos. they were the only ones who braved the heat with me. even the pugs had to stay home.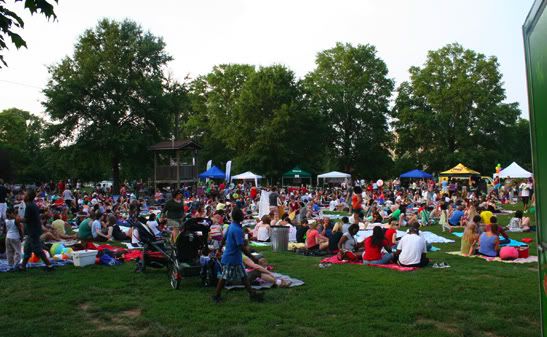 the park was still packed.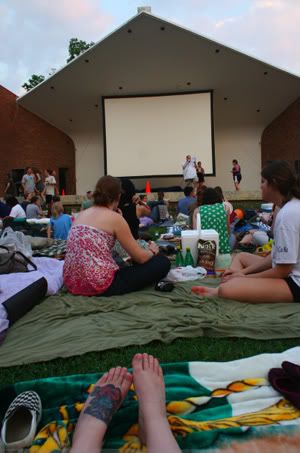 we had great seats, as usual. that guy is a local dj on the top 40 station and he has the WORST dj name! LUNCHBOX. haha.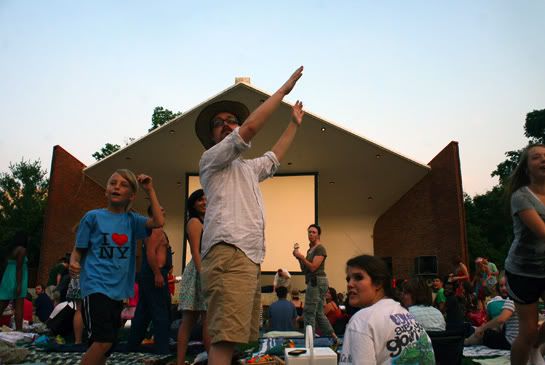 why do people freak out about free t shirts being thrown at them?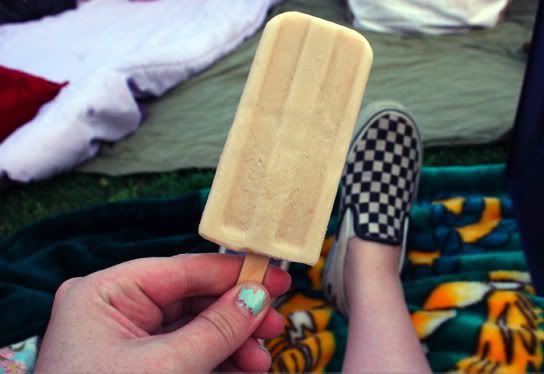 here is another clue, a BUTTER BEER POPSICLE!! you read that right. it was AMAZING. that probably gave it away. the grilled cheese truck has a weasley special but the line was super long so i never found out what it was.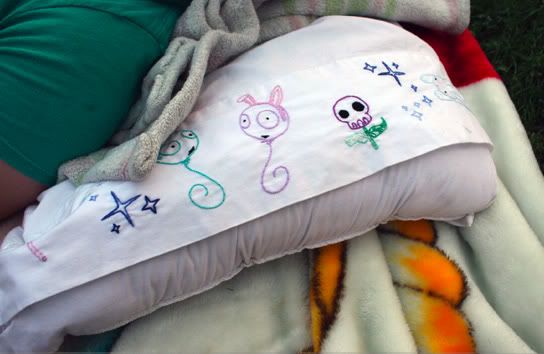 brittany was smart and brought a pillow. look at that cute embroidery!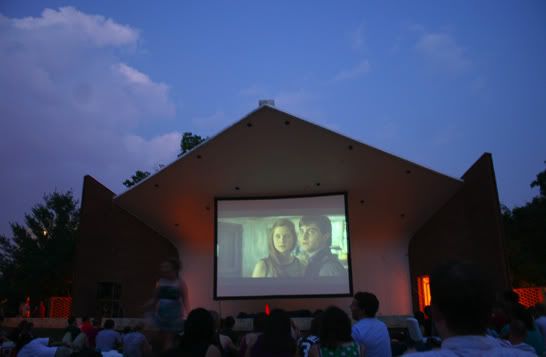 the movie started and it was awesome. harry potter and the deathly hallows part one. the only thing that sucked was the temperatures stayed high after the sun went down. but it was still wonderful to watch harry potter out under the stars. this week the movie is sherlock homes. we're going to go if it isn't sooooo hot. and i will not bring so much food next.