A few weeks ago in the comments of my post about the pez convention i went to, max from
blackbird has spoken
mentioned kinder eggs, and i told her i'd never had one. then she was super sweet and offered to send me some! i was so excited to see this package in my mailbox!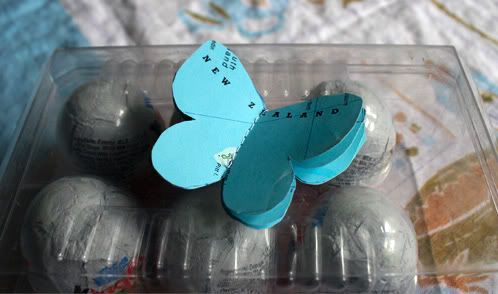 i'm kiiiiind of obsessed with new zealand to getting anything in the mail from there was exciting. i had to wait a few hours to open it though, because it was almost 100 degrees that day! i put the box in my freezer so the chocolate would firm back up.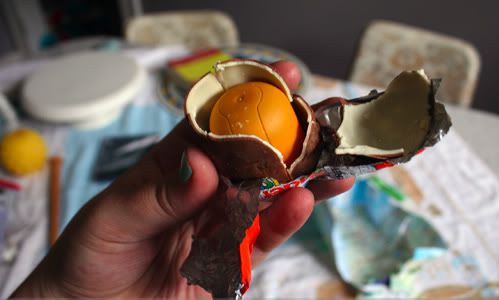 oh man the chocolate was so good! anything is better than american chocolate. ours is all high fructose corn syrup and other garbage. i practiced more self control that i usually can and made them last almost a week! i took one in my packed lunch each day.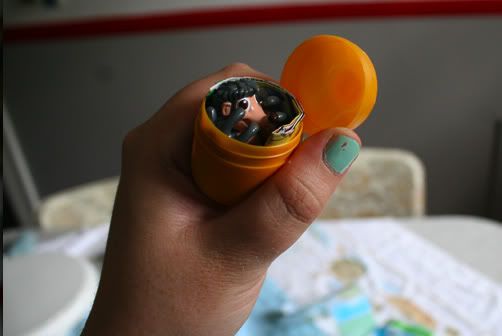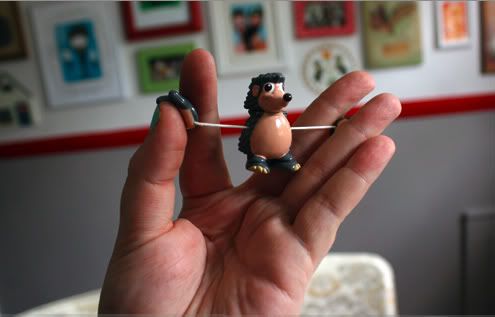 five of the toys were these silly little woodland creatures with arms that stretch out. they are stuck to stuff all over our house right now!
so thanks max! i really loved the package! and i have some pez to send you! i just keep putting off going to the post office!