I just found these pictures on my computer that i never posted! they are from before we got priscilla. phyllis and her best dog friend chloe.
this is when i decided phyllis needed a dog friend. she loved having someone to cuddle with.

poor little phyllis is sick today. yesterday when i got home she was coughing and coughing. about every 15 minutes her whole little body would shake with these deep coughs. i was worried about it and decided if it didn't pass by morning she would be off to the vet.
i was really scared that she had a collapsed trachea (because i always try to diagnose via the internet and freak myself out). thankfully it isn't. it is just kennel cough. which is kind of like a cold, or the flu. i guess she must have picked it up at pugs in the park, because that is the only time she has been away from our house lately. she is so pitiful. they gave her medication to make her sleepy (the cough is worse when she gets excited).
i know, chloe is totally sniffing her butt. but i had to post a picture of that cute little nub! we call it her chicken wing. she still has her should and part of her leg bone so she can wiggle it. and it isn't as gross as that sounds. haha!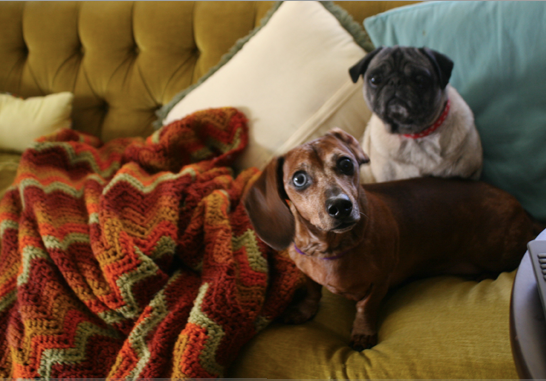 they were supposed to stay with my parents this weekend since we're going to louisville but now they can't because i don't want my parent's dog to catch it. it's really contagious. it's ok though, it just means they get to come with us!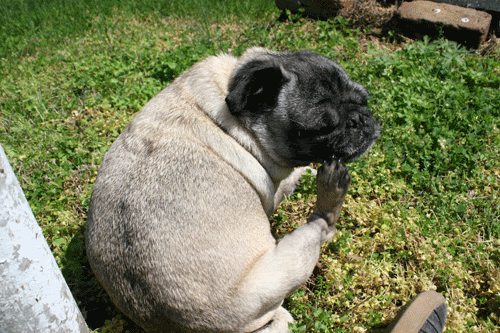 that gif isn't slowed down. that is how slow she scratches her face. she is so sweet. hopefully she will feel better soon and priscilla won't get sick too.