I have been wanting a cute vintage quilt for a while but all the ones i was finding were over a hundred dollars. And while i think they are worth it, since it takes someone hours and hours of hard work to make, it just wasn't in my budget. So imagine my delight when i found this cute one for only 10 dollars at an estate sale!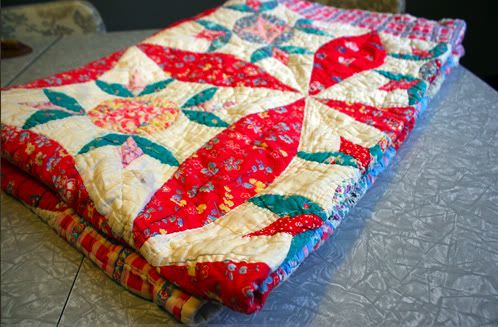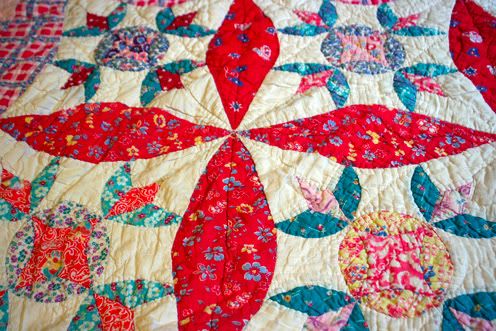 i love it! does anyone know what that pattern is called?

within five minutes of putting it on this chair, scampi had made herself at home. sadly it isn't quite big enough for my bed. but i love using it when i'm on the couch. i can't wait for it to get cold again so i can bundle up!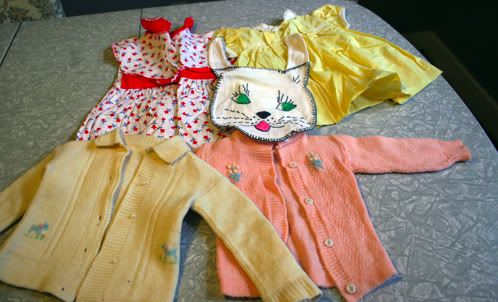 i also found a bunch of cute vintage baby clothes! a buck a piece!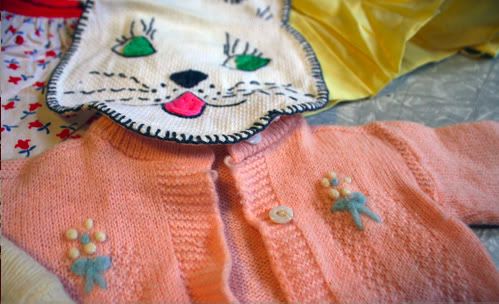 i doubt I'll ever have a kid, but i couldn't resist that cat bib!


or the lamb sweater. they will make good gifts for friends who have babies.