So here is the main reason we went to memphis in the first place, the elvis vigil! this year was the 34th anniversary of elivis' death. every year they close off elvis presley blvd. in front of graceland and thousands of people come out and participate in a candle light vigil.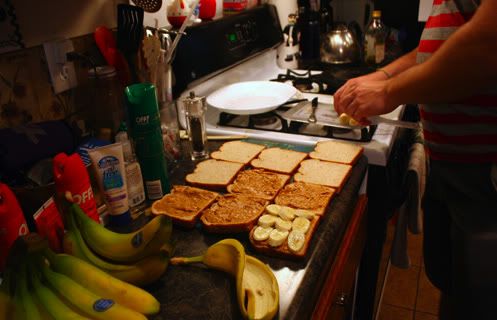 before we left for graceland travis made us fried peanut butter and banana sandwiches. they are an elvis week staple but i can't stand to spend 5 bucks a piece at a restaurant. they are so good though.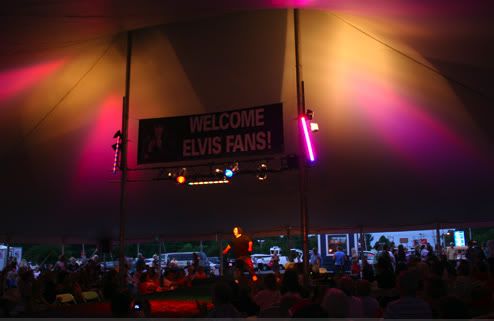 we watched some tribute artists in graceland plaza. they called this guy "the voice" because he sounded so much like elvis. but it is kind of easy to sound like elvis. i mean, even i can do it.

one of the few crazy elvis outfits that i thought was actually cute!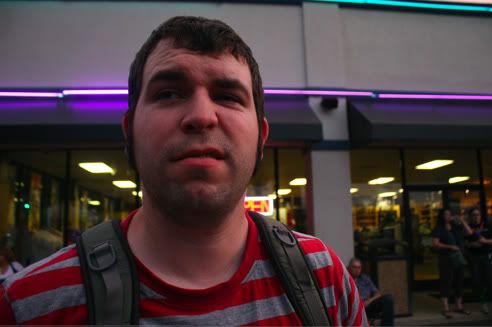 that is his elvis face.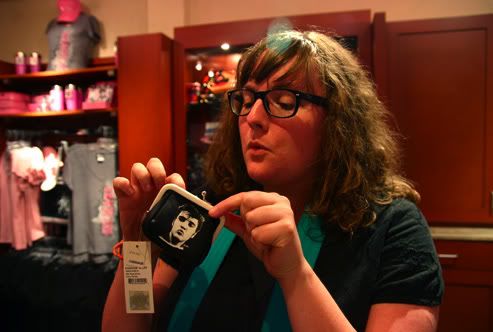 then we looked through all the gift shops. they have elvis EVERYTHING. and there are probably 15 shops FULL of just elvis stuff.


like bingo markers.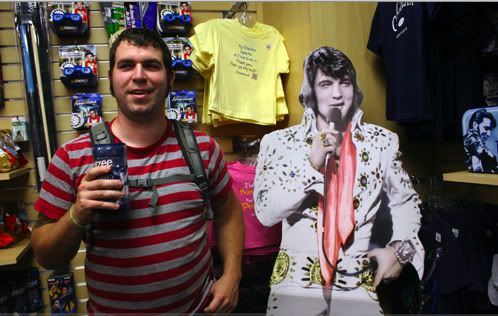 and yatzee. but i couldn't find a new pair of elvis finger nail clippers. dang. i just got some post cards (that i forgot to send) and a TCB decal for my car.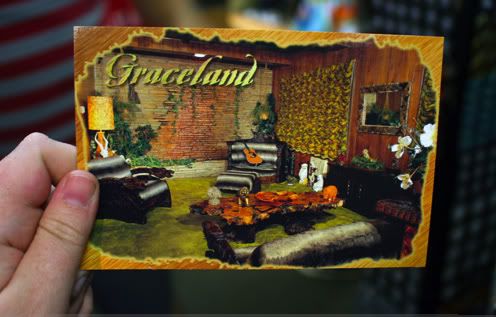 the actual graceland tour is awesome but it is really expensive so we don't do it every year. check out the jungle room! you expect some extravagant mansion but it's really dated (and awesome)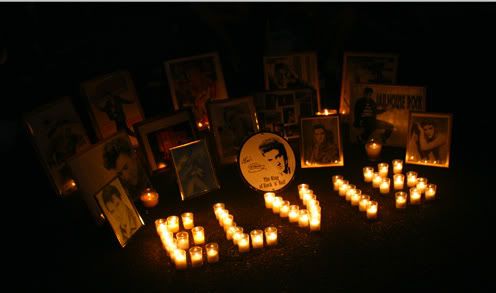 once it gets dark we head out to check out the tributes people are putting together.


one year i want to make a shrine! but we actually don't have much elvis stuff.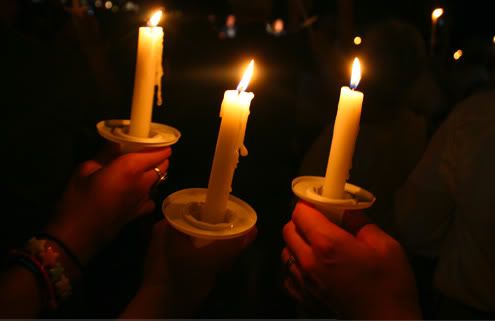 then we lit our candles for the service. fan club members give speeches and play songs. this year the theme was "the 12th of never" so they played that song, and if i can dream. and people cried.
then we all lifted our candles high in the air and sang "can't help falling in love with you." i love it so much! i love being in huge groups of people geeking out about something.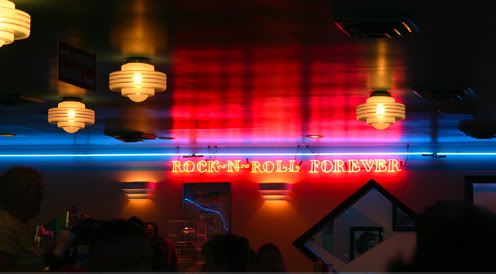 i had to get SOMETHING to eat at Rockabilly's, the restaurant at graceland.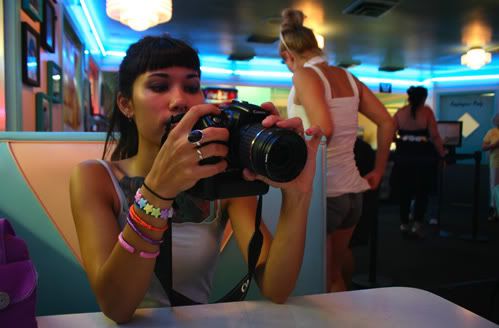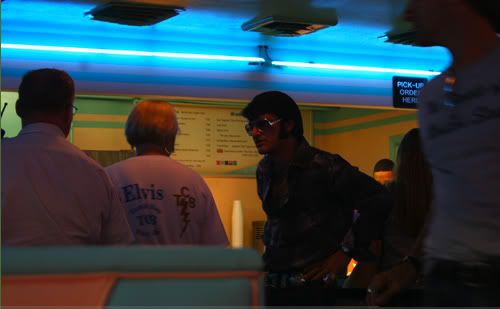 there are "tribute artists" EVERYWHERE. from little kids to old men.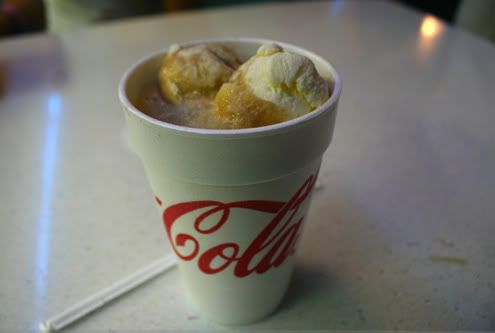 mmmm. root feer float...


i love that he takes me on trips like this. nerds forever!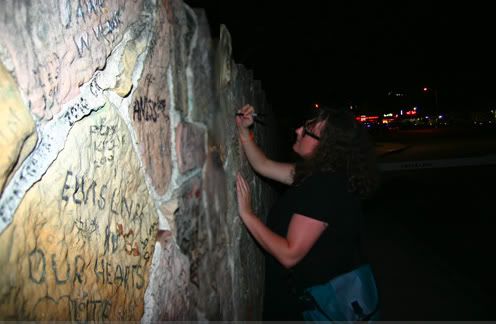 we went out to sign the wall of course. we do that every time we go to memphis.


i love to look at all the funny drawings people do.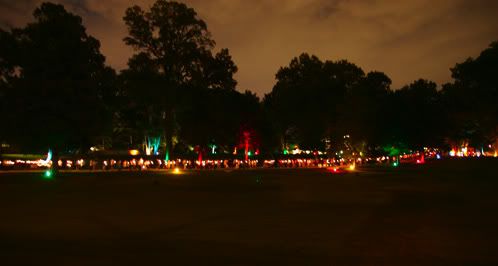 the line of people walking up the drive way to the grave site. they moved elvis to graceland because the graveyard he was in was getting torn up by all the people visiting. for the first time ever we decided not to walk up to the grave. it is about a 4 hour wait (if it moves fast) and we were so tired from walking around all day. the press estimated 15000-20000 people were there. next year for the 35th anniversary they are estimating that they will have 75,000. so we aren't even thinking about going. that is just too huge of a crowd for me. maybe we'll have an elvis night!
as soon as i said "i haven't seen anyone doing elvis drawings on the street..." we walked past this guy. haha. awesome.