Travis and I love going to strange, offbeat places when we travel.
Roadside America
is my favorite tool to use when planning our trips. Of all the places we have been, this place is the weirdest. Welcome to Graceland, Too. Located in Holly Springs, Mississippi, about an hour from Memphis.
yes, it is as blue as it looks in this photo. basically it is one man's shrine to elvis. every surface in the house is completely covered.
this is the home of a man named paul mcleod. he will give you a tour 24 hours a day, 7 days a week. travis says the tour is even better if you go in the middle of the night. this was my second time and both times were in the middle of the day. i don't really know how to adequately explain how strange and funny and random the tour is. paul rambles on at lightening speed about all kinds of elvis trivia and lots of facts he has made up. he goes off on tangents about how tom cruise brought his dog who sang "hound dog" and montel williams has been there too. and all kinds of inappropriate stories. all while yelling "YO!" to get your attention and grabbing your arm and slapping it.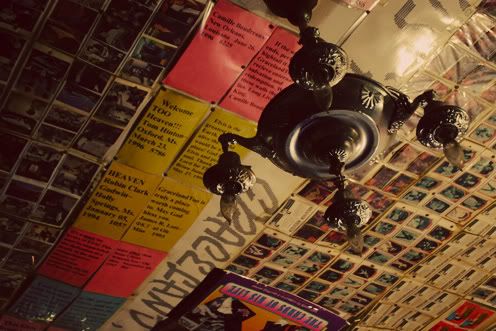 there are "testimonials" printed and stapled all over the place. including "I thank god every day for graceland too! hallaluah[sic]!" and my favorite "more spectacular than the vatican"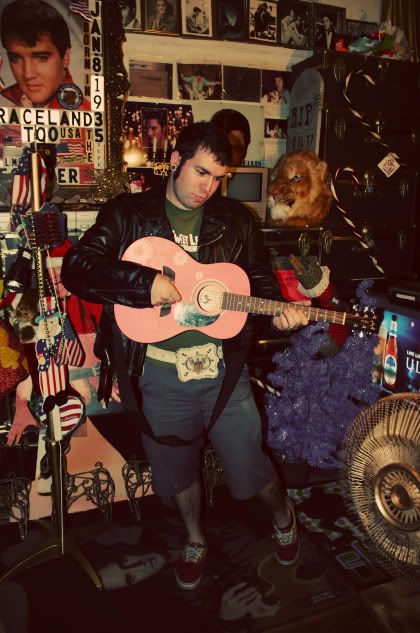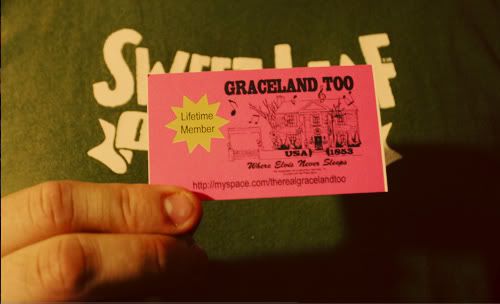 it was travis' third visit so he is now a life time member. which means you get to take a picture in the membership jacket and belt.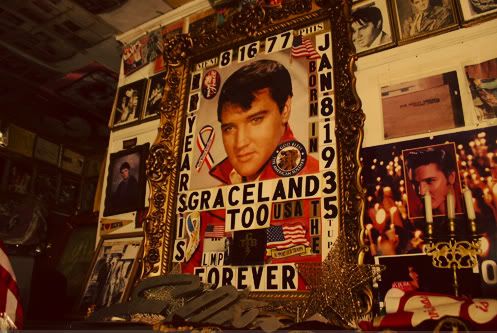 then travis got to read a poem aloud. as you can tell crystal was very touched.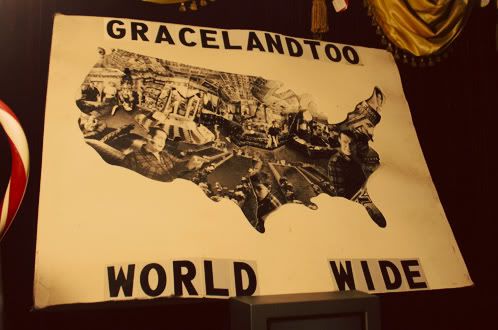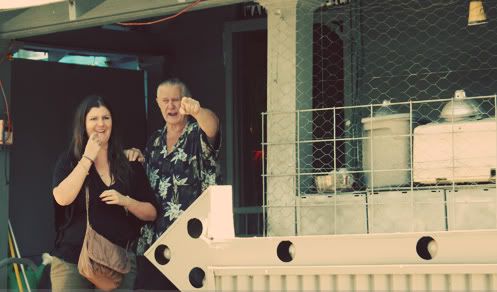 can you tell how weirded out this girl is to be stuck on the porch with paul? if you notice, his teeth look so weird because his top dentures aren't attached and they are falling out the entire time.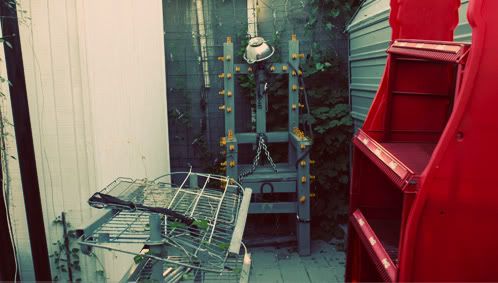 his backyard is supposed to look like jailhouse rock. that is the electric chair he made.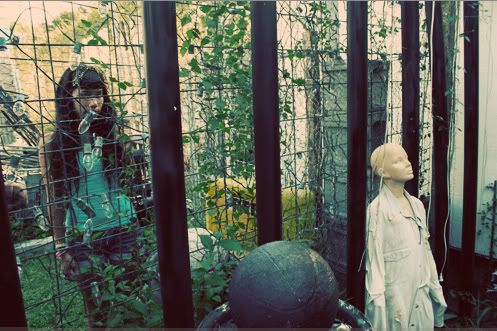 very impressed.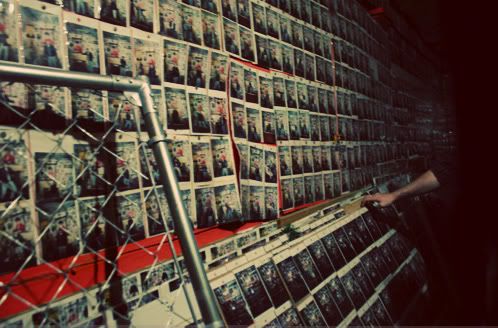 you walk through this long hall back to the front of the house. it is full of thousands of pictures of people who have been there 3 times. insane. it is very dark and creepy! and so fun!


before you leave he tells you that he will give you your five dollars back if you hated the tour. i don't know who would! then you can sign his guestbook. i always try to write something really over the top in hopes that it will be up on the wall the next time. then he unlocks the front door and you stumble out into the sun light, feeling if you have come from another world. for anyone who loves weird/wacky experiences, i couldn't recommend graceland, too enough. you don't even have to be an elvis fan.