It's finally cooling down so we can go on walks with the pugs again! i'm over cautious when it comes to the heat so they haven't been out much lately.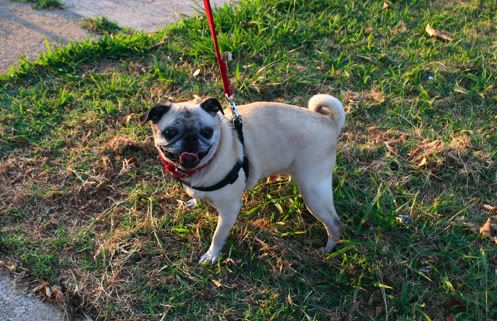 travis says we have, but i can't remember ever going on a walk with priscilla

i would like to give a shout out to martha stewart for making so many pet products in my two favorite colors. i just need to her bring back the none leather harnesses so phyllis and priscilla can match.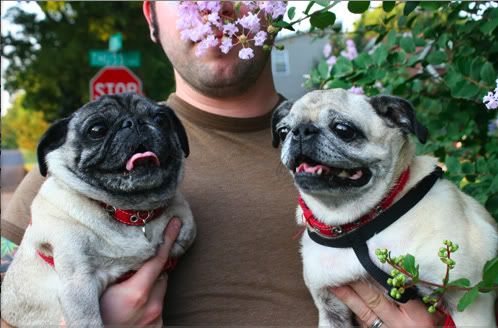 haha, travis was trying to stay out of the picture.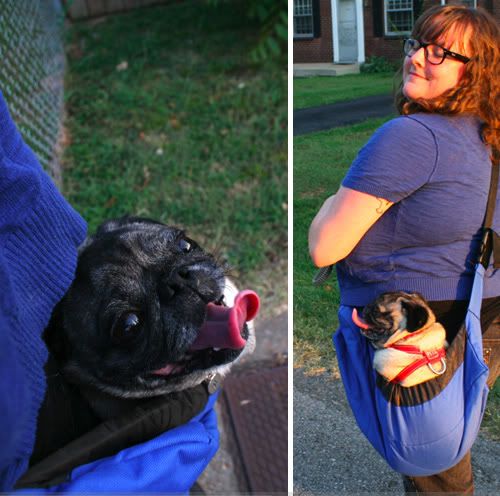 phyllis goes tired after about two blocks. it's hard when you have to hop on three legs the whole way! good thing i got this dog sling. so adorable!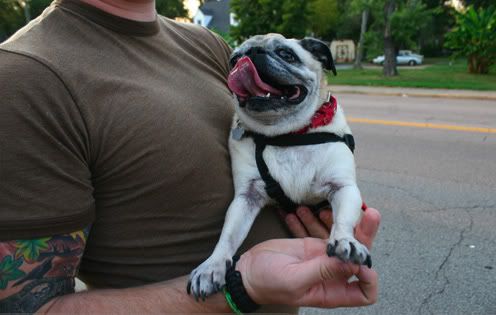 priscilla made it a little farther. but she still had to get carried home.


travis always holds her feet like that.

another sling picture. because i can. oh man i love them so much. we're still on the lookout for a wagon so we can take them farther. even if they can't walk super far they still like being out and seeing people walking around.