Every year the botanical garden in Nashville does a Day of the Dead Celebration. Travis and I went this year, it was a great start to our vacation week!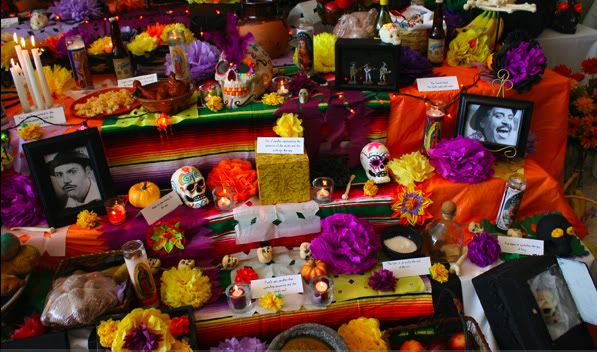 i love alters. i say i'm going to make one every year, but i always forget.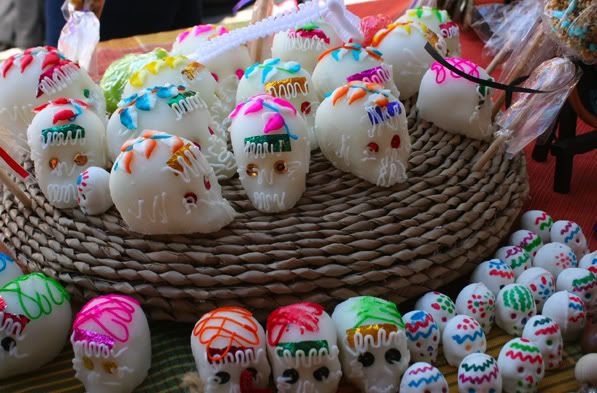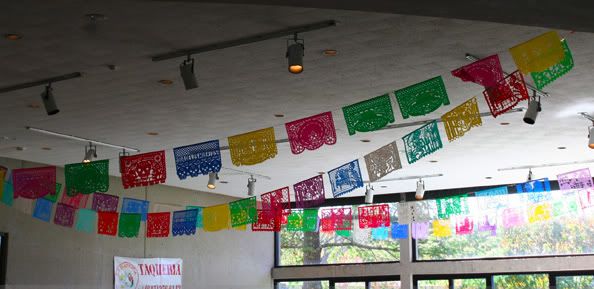 one day i will make it down to mexico to see the celebration.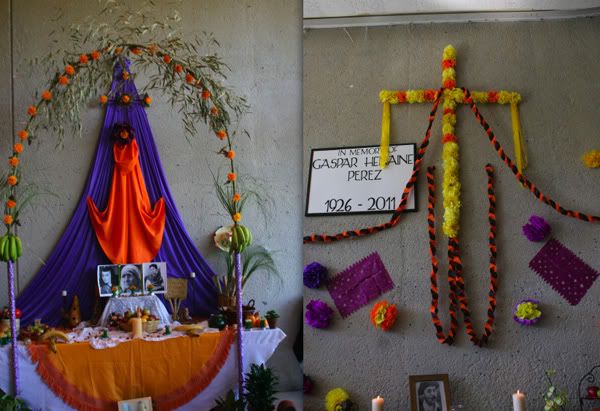 the nashville one is pretty fun though. it gets better every year!
i was good and resisted buying much. and i've already got so many skeleton things.
we got some treats from las paletas! i got raspberry lime, it was SO SOUR i couldn't finish it. travis got hot chocolate which had cayanne. it was really good.
we made paper marigolds and skull masks. we missed the sugar skull station somehow!
we got some free hats too!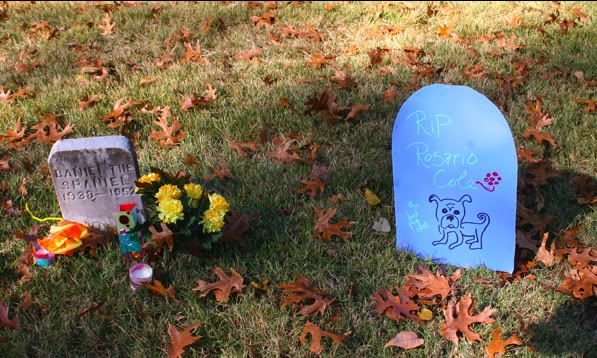 we made a tombstone for rose for the pet graveyard. it has been about a year since we lost her. i still miss her so much and think about her all the time. i think i'll split this into two posts so i don't bombard you with too many pictures!