One of my favorite things on the internet is Her Library Adventures weekly thrift find round up! And this week she is hosting a best find of the year contest! Travis wants me to enter the life sized gold bust of hank williams that he got at the goodwill outlet for 5 bucks, but my favorite find was this tree!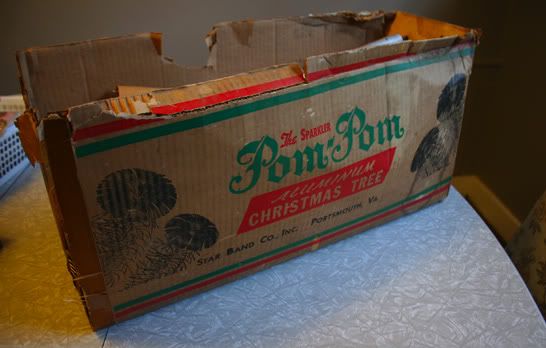 i guess technically it was an estate sale find. i was making my second lap through a bummer of an estate sale when i saw this box in the kitchen next to the fridge. they had 20 bucks on it. i thought it couldn't possibly be complete, but at that price i had to take a chance. i'd been looking for an aluminum tree for years but never found one for less than 150 dollars. it was the last day of the sale, but the lady was trying to drive a hard bargain and told me she wouldn't take less than 20. i was happy to give her 20.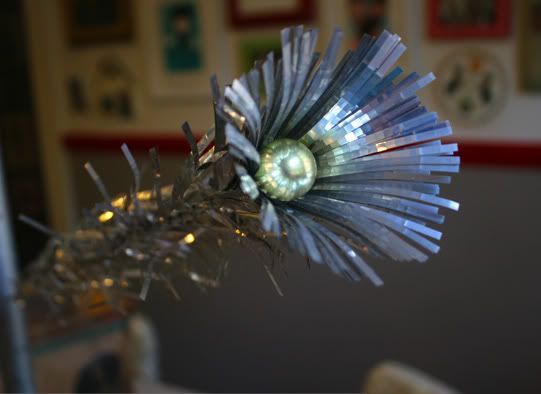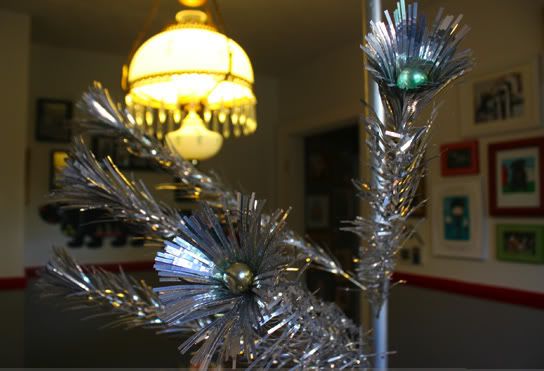 imagine my delight when it was complete! and the prettiest aluminum tree i've ever seen! i love the mercury balls on the end of each branch. i can't wait to show you a picture of it all set up! i set it up for that christmas photoshoot i helped with and i was in awe of it. seriously, i was dorking out about it the whole shoot. so i think it can take the title of my favorite find this year!