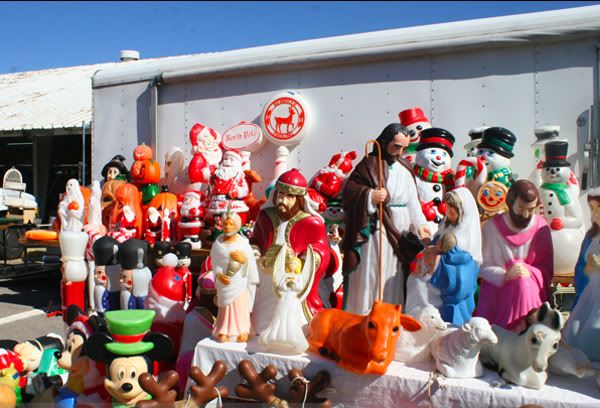 The Nashville Flea Market was so full of amazing vintage christmas stuff this last time. I decided not to get anything until I've actually put out my decorations so i can see what I have room for. i mean, i have FOUR trees now. I need to give at least one away this year. but i was drooling over all the pretty stuff.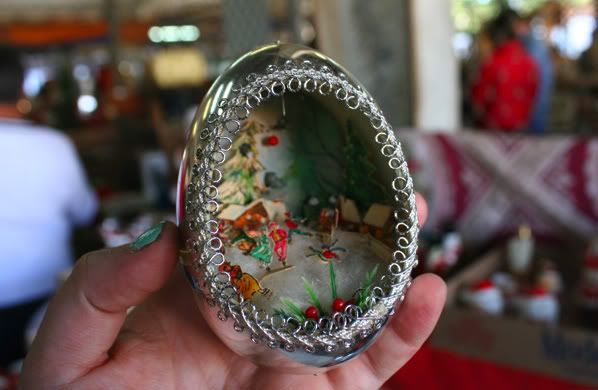 i loved how all those balls looked in the wire basket! i'm going to start picking up those glass balls whenever i can find them cheap. i want to make a vintrage ornament wreath too.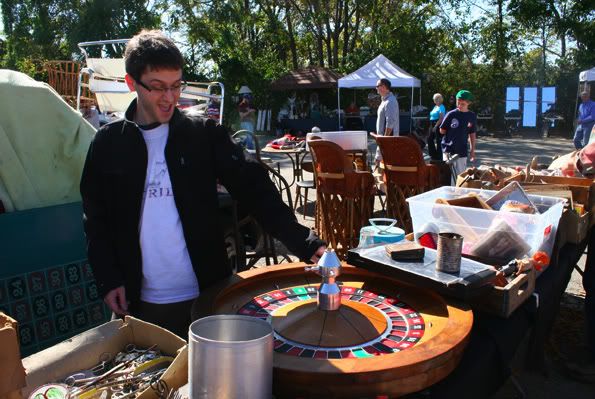 my friend thomas came with me and was freaking about this roulette wheel. i made fun of him. because i am mean. haha.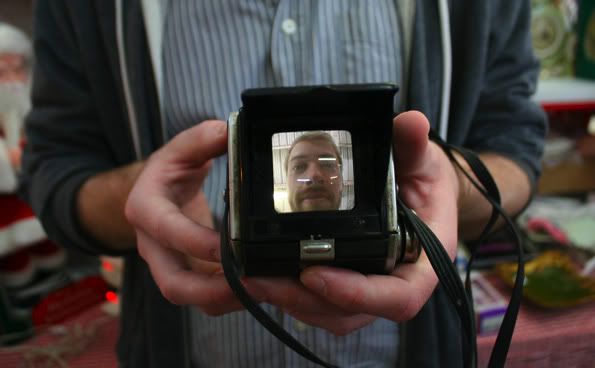 kyle was looking at this old camera and i loved that you could see his face! so cute.
i really love the colors on this tablecloth. but it wasn't for sale.
we stopped by the
honeybean!
kaelah had some really cute stuff! i loved those deer the most. i was a dork and got too nervous to say hi to her though.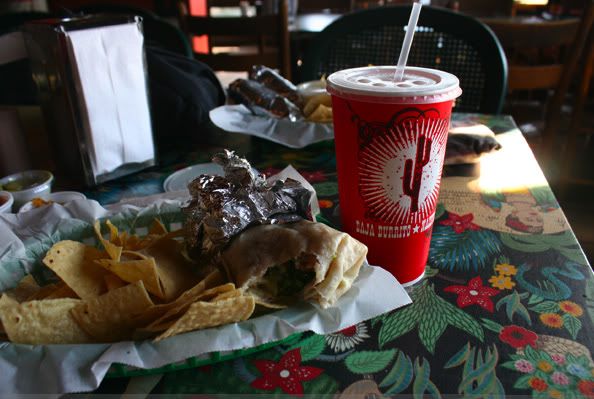 as i mentioned before, we were STARVING and had to leave before we made it through the whole market. we made a stop at baja burrito and were recharged and made a trip to goodletsville to one of my all time favorite antique malls.
did not buy this awesome clown.
i am kicking myself for not buying this awesome tv tray! i love it SO MUCH and it was only seven dollars. maybe it will be there when i go back.