A little while ago Travis and I went on a double date with our good friends. We started off as we often do by browsing at one of our favorite antique malls:
This mall is in Franklin TN. there are some really good vintage dealers. and some really terrible ones.
there is one case completely full of cat and dog stuff!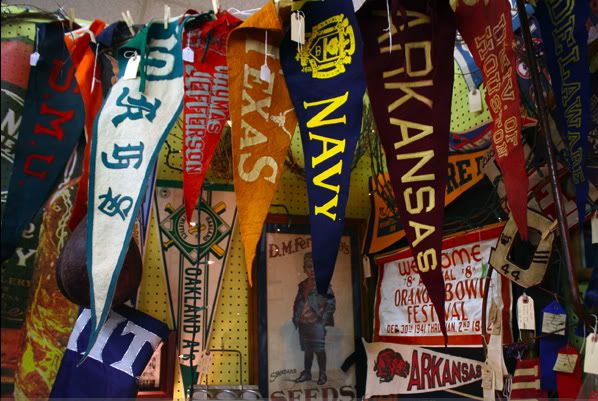 we didn't get anything, just browsed. i've gotten a lot pickier, thankfully. since my house is pretty much already full.
we went to dinner in historic downtown franklin. it is so cute in the fall. and all other times really.
we went to McCreary's Irish Pub as usual. i love it so much i never want to try one of the other restaurants.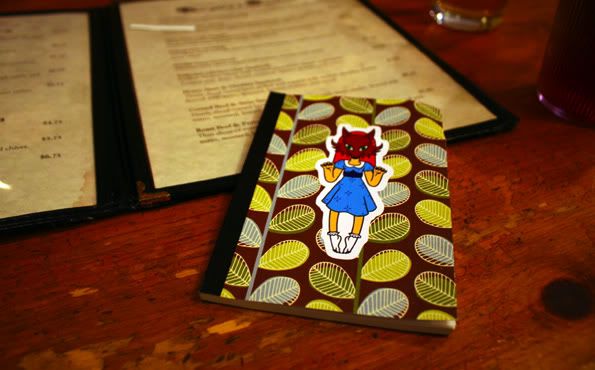 i started bringing a little notebook around with me to jot down blog/fun ideas. it has been really awesome so far. and check out the cute sticker i won in a giveaway over at angel's art blog! i have been having really good giveaway luck lately! speakin of that...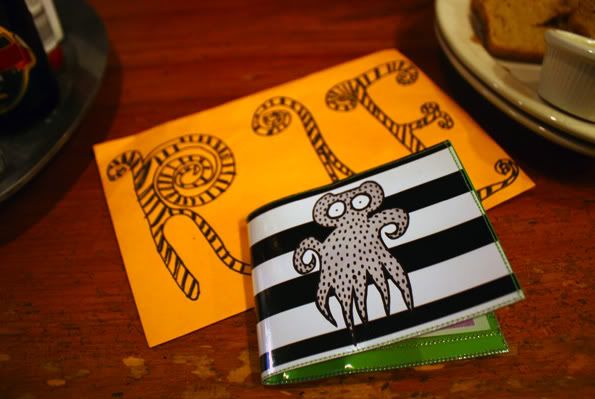 i convinced my friend crystal to give away something for the
paper sparrow
tim burton blog party. then hilariously i won the giveaway! she brought the wallet i won from
her shop
that night and included a note that said something like "i can't believe you tricked me into making you a free wallet.' hahaha.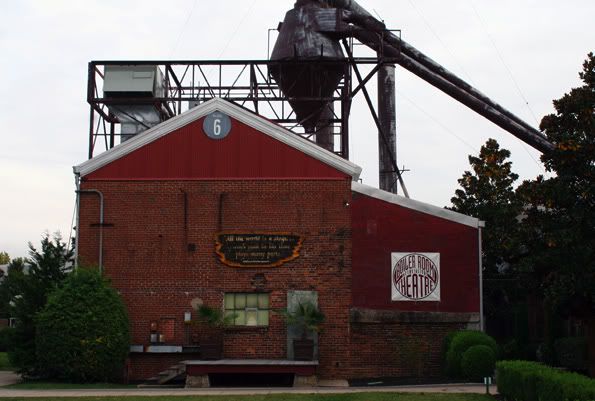 after dinner we headed over to the boiler room to see a play! it is a theater that is in the actual boiler room of an old stove factory that has been converted into shops and living/event space.
we saw The Rocky Horror Show! it was really good. it was a little different from the movie and the theater was tiny and we laughed pretty much the whole time. it was great. i want to try and see more plays there. on tuesday nights it is buy one get one free tickets so it is really affordable. it was a perfect date.