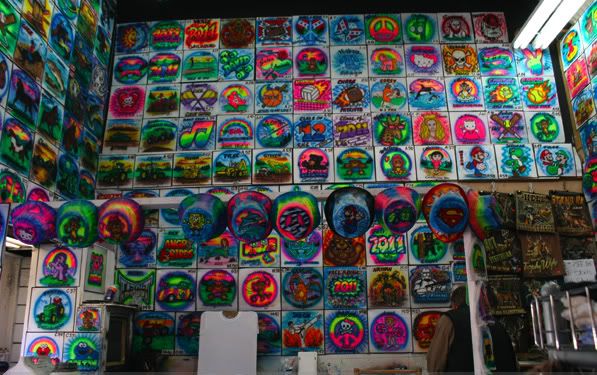 one of the ancient art forms practiced in gatlinburg is the airbrush t shirt. after looking at lots of places crystal finally decided on one to get a shirt from. i think the rainbow bucket hat with the peace sign on the top is what really made this place stand out. of maybe the giraffe wearing sunglasses with one hoop earring. here is how her amazing shirt was created in 15 minutes!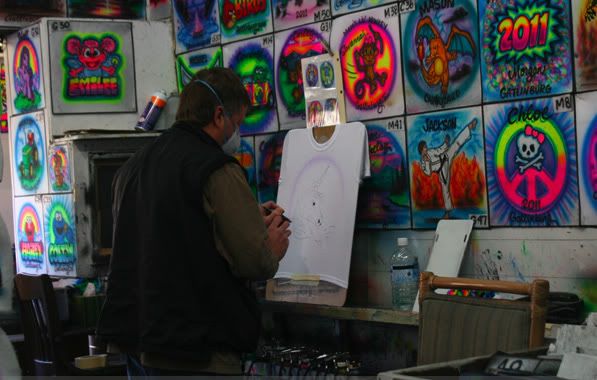 that is the outline his stencil made.the rest if free hand.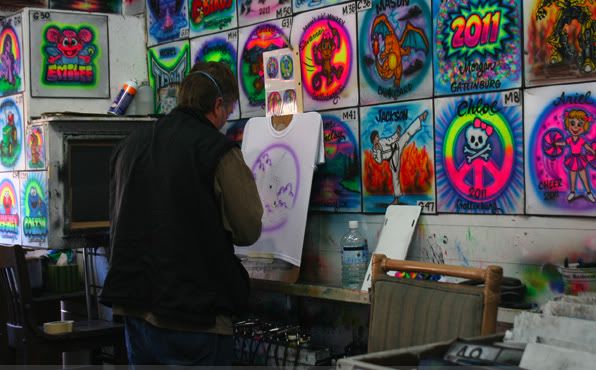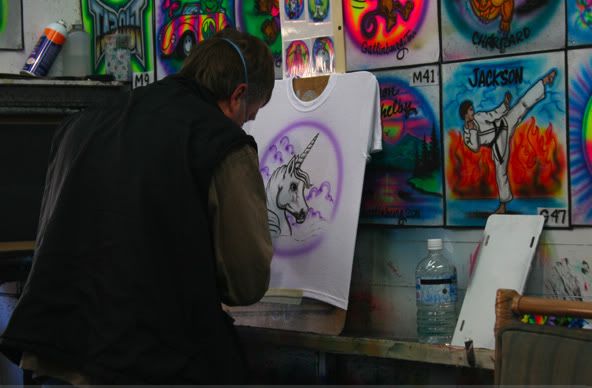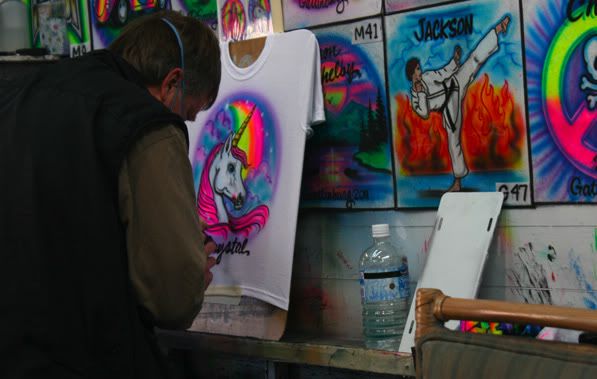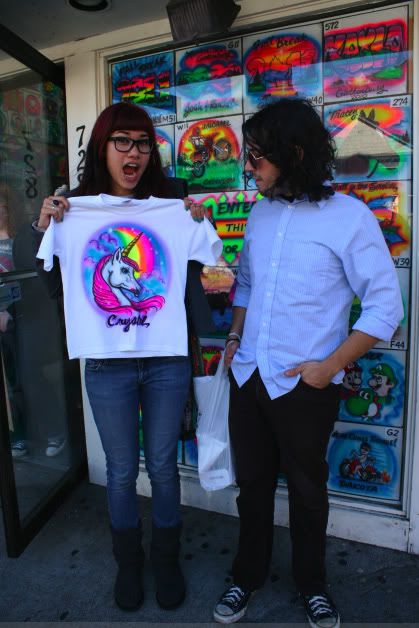 look at that thing!! so awesome!


now i wish i would have gotten the pug. with a rainbow. and sparkles. and the words "pug life."
next time.