i had to give the old smokey candy kitchen its own post! it is my favorite thing in downtown gatlinburg! for some reason it is so much better than any of the other 10 candy shops downtown. and their packaging is so cute. look at this: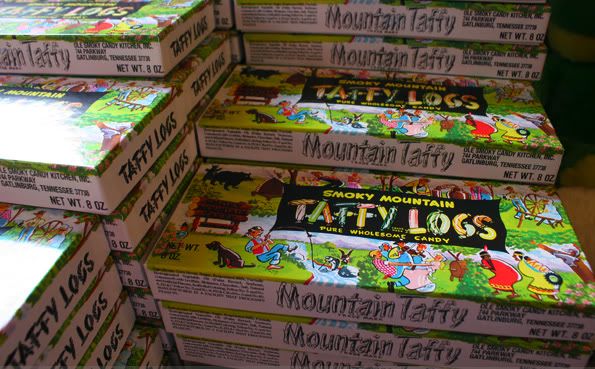 i always get a box of this taffy. i love salt water taffy so much. and i love the letters made with taffy! my favorite flavors are probably the banana and the peach. they will let you try all the different flavors there and you can see the taffy being made! so fun.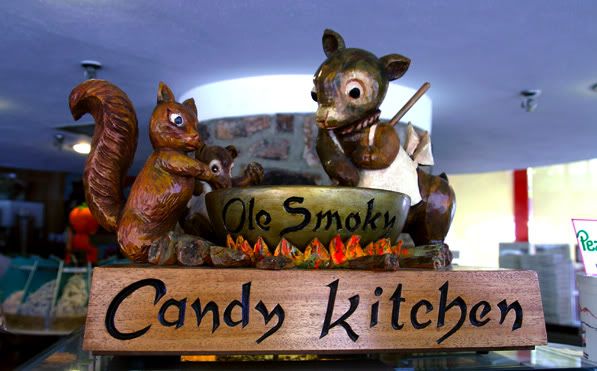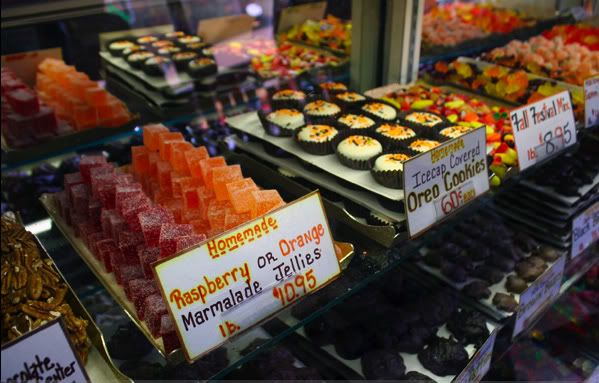 the marmalade jellies are another favorite of mine.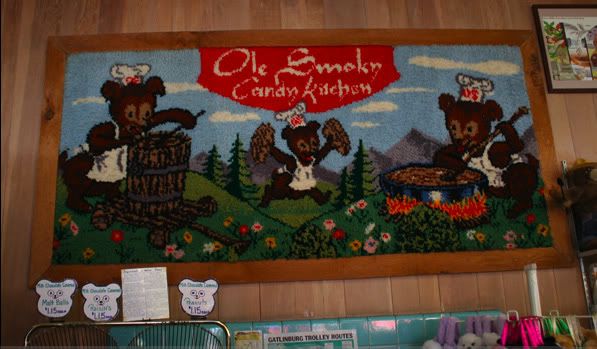 super cute hook rug.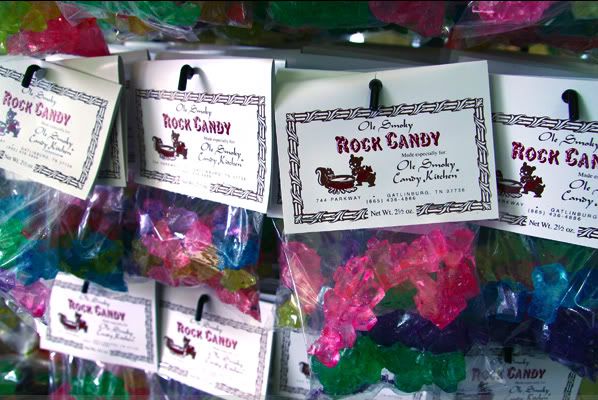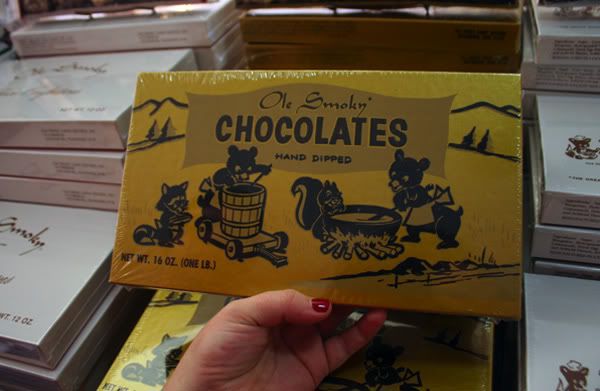 so cute! i would totally get any of those as a tattoo. especially that shy raccoon. did you know that last time we were in the smokey mountains travis and i got matching black bear tattoos? now i wish we had gotten candy kitchen bears!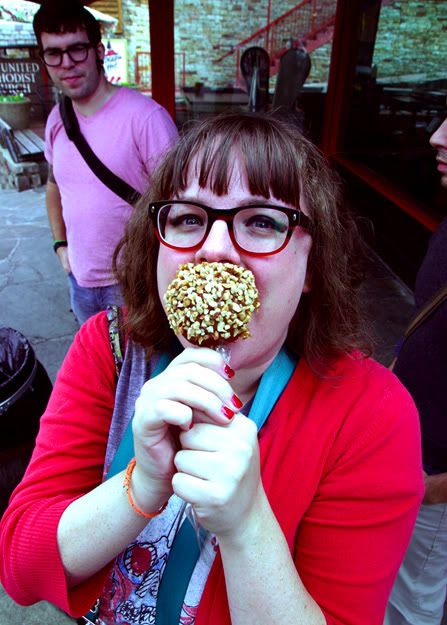 i got a caramel apple with peanuts! my favorite!