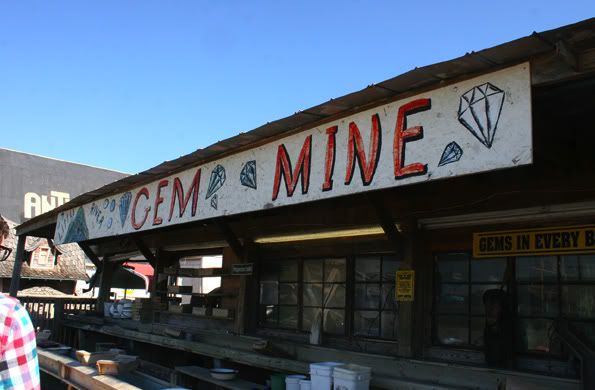 have you ever been to a gem mine? basically you dump a bucket of dirt into water and sift it around and find some "gems". this mine is right next and an antique mall in a barn. they make you use a port o potty outside that i don't think has been emptied in a month. it was SO GROSS.

whenever i see an "independent" thrift store i always get excited and expect to find some awesome stuff.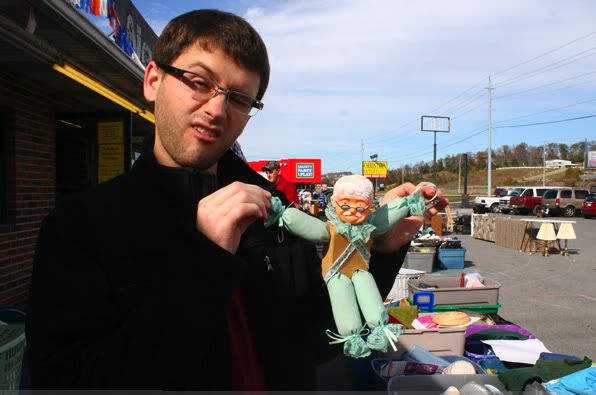 this was probably the best thing there. oh man, so bad.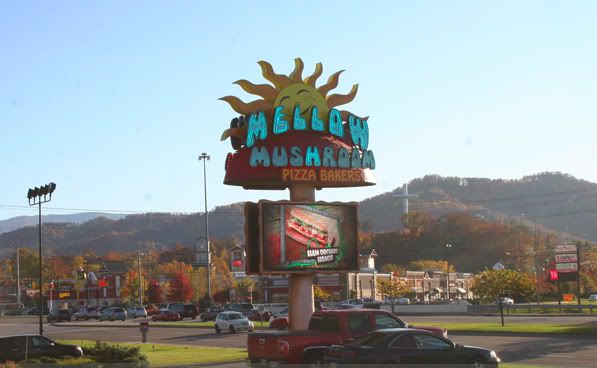 i broke the "only eat places you can't eat at home rule" to eat at mellow mushroom because i love it so much! and look how cute their sign is!

yummmmmm. i can't resist posting pictures of food i ate.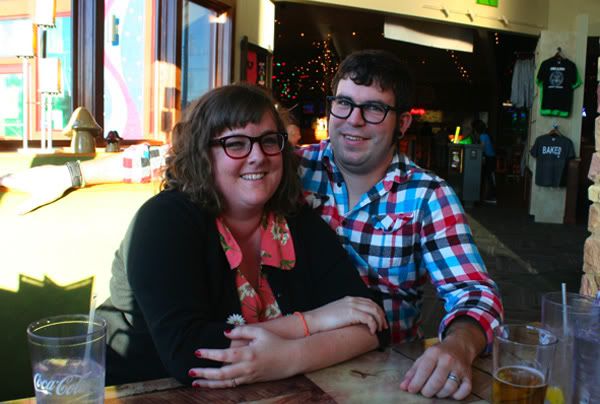 travis was mad because everyone was taking too long to order. i was desperately trying to keep the bright sunlight out of my eyes. it is kind of fun to have pictures of myself from my vacation. usually it is just a thousand pictures of travis.

calzone. i was gross and got just cheese. it was so good!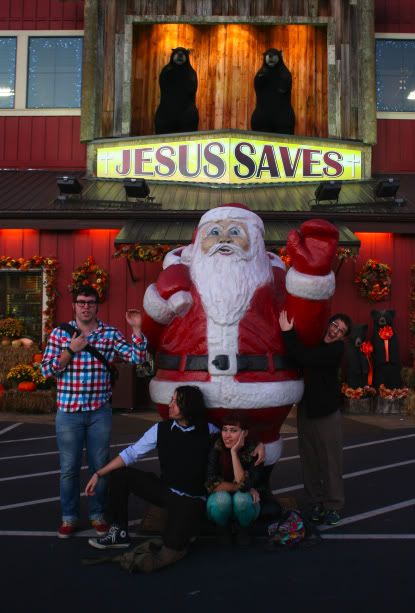 there used to be a really cute little shop here. now it is this monstrosity. but we had to stop to see the live bears!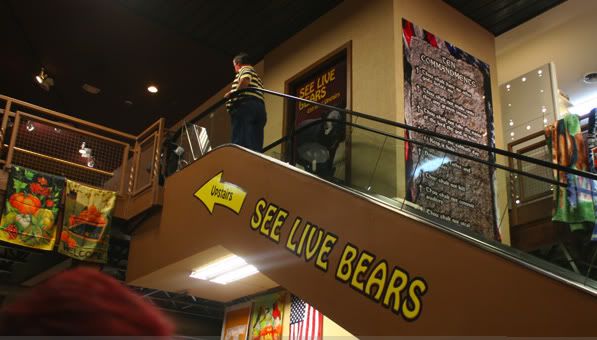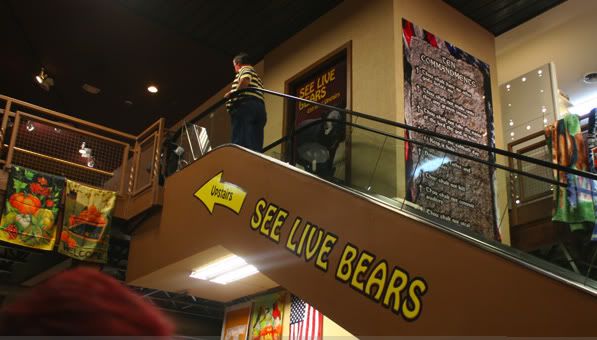 poor bears. i felt sad as i threw them dog biscuits and brown apples. but they were pretty cute.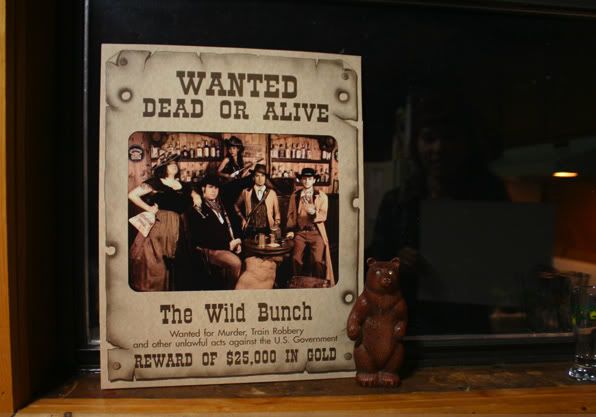 after this we finally picked a place to get our old "tyme" portrait after asking about prices and backdrop options at a thousand shops. it was SO FUN. i am so happy we did it. the girl probably hated us because we took FOREVER picking outfits and kept mixing costumes from different "scenes." but i love how the picture came out. we couldn't stop laughing about it all week. such a perfect souvenir from our bff vacation. and i love the lame photo frame. i wish you could have picked your name though. the wild bunch just doesn't do it for me.