I have had crazy blog giveaway luck lately. I'll make another post about the big pile of stuff that has shown up in my mailbox, but I had to give this its own post! I won
this giveaway
from Kaelah at
Little Chief Honeybee
(seriously cant wait to get my rosita mustache portrait!) and part of it was a custom creation by
Lifemintsweet
on etsy. I asked her to do a portrait of Phyllis and Priscilla and this is what she made for me!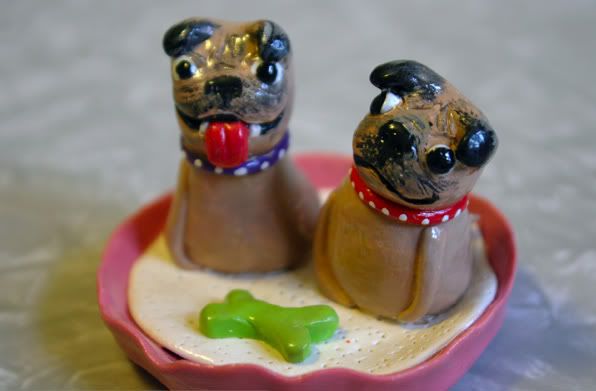 how freaking cute is that?? I was cracking up before I even got the box open at Phyllis' tongue.
i absolutely love it! and look at the tails!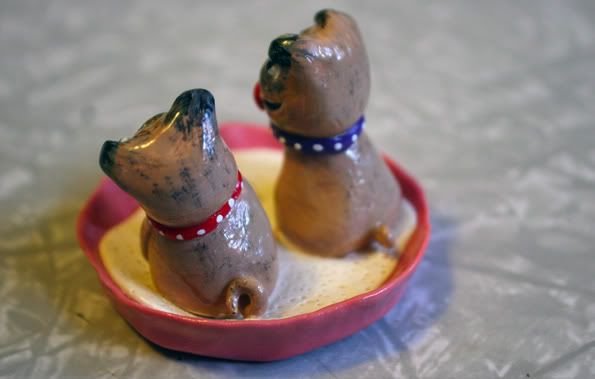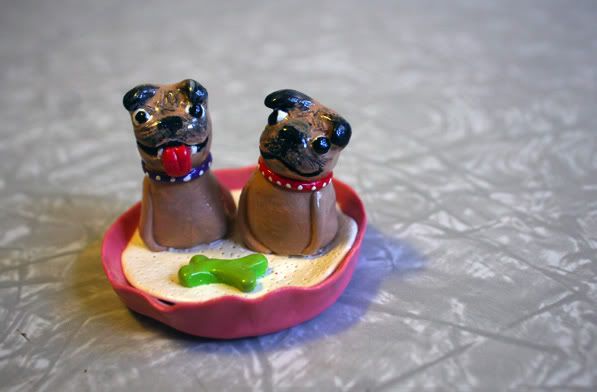 so yeah. i am in love with this little sculpture. Now I have to decide on the perfect place to keep it so I can see it every day. I really think she should offer pet portraits on her etsy.