I haven't done a lot of exploring in Knoxville. We always visit the same places because they are SO GOOD. For example, this AMAZING
restaurant
.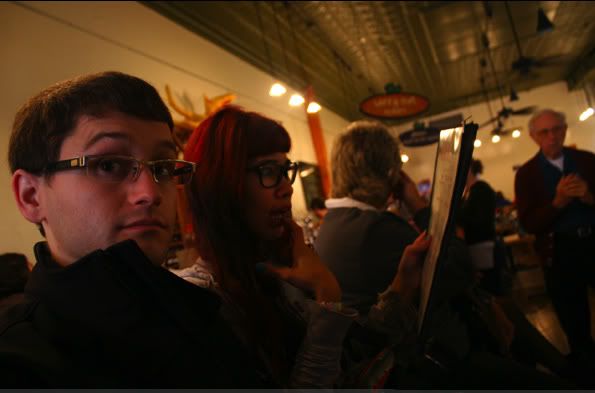 The wait was really long this time, but it was worth it.

I had a sandwich called the cheddar head. It was incredible. Baked tofu with fresh veggies and sharp cheddar and mustard. Mmm. And of course I was the weirdo who ordered a side of black beans. Travis had the kepner melt, which also had baked tofu with pineapple and veggies and walnuts and pesto. Very tasty.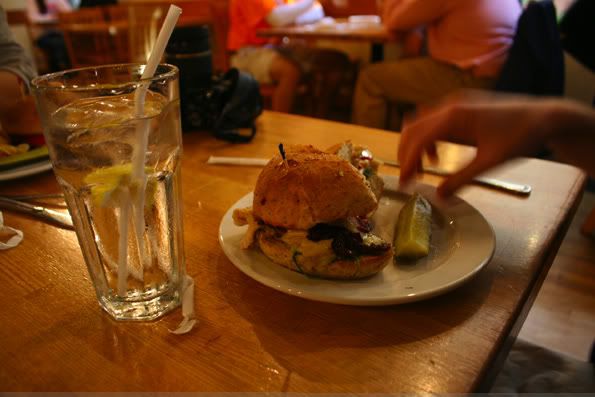 Then of course we had to walk a few blocks to yee haw industries.
If you like letterpress you HAVE to make a trip there.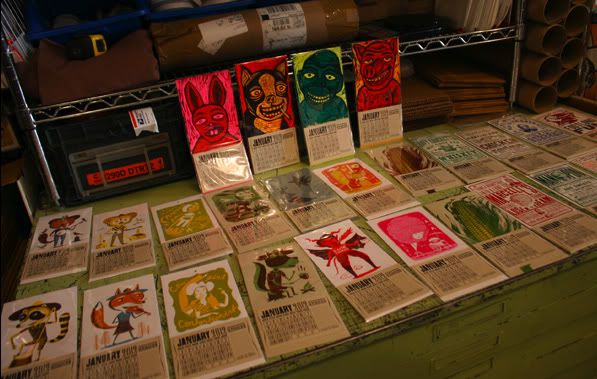 Now I wish I would have gotten on of these little calenders!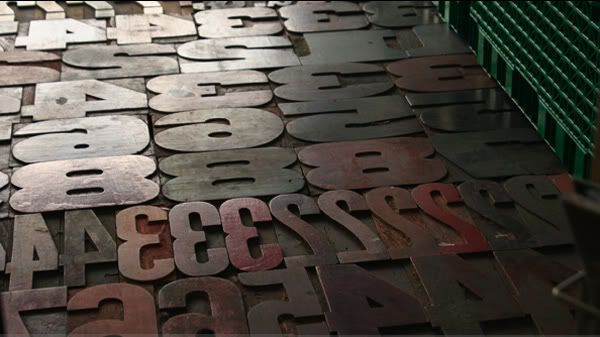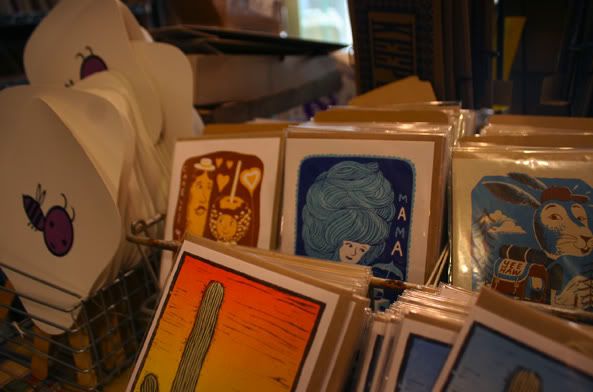 They make so many cute things! I already have all of the carnival food stuff.


Here is what I ended up buying. I love that they have the letterpress cards. I like to frame them and use them like prints. I'm going to hang the devil in my kitchen.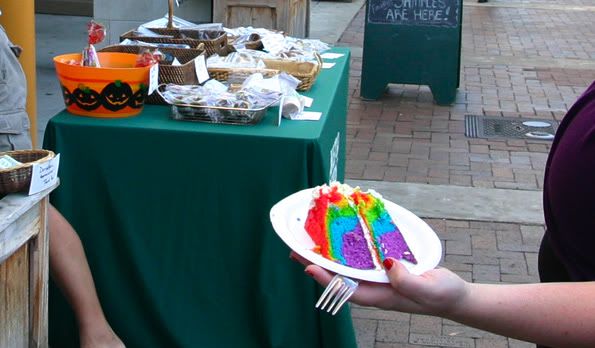 On the way back to the car I bought this beautiful piece of cake. It wasn't as great as it looked sadly.

We also passed the amazing bright red wall that made all the boys turn into posing machines. Crystal and I couldn't stop laughing at them! We called it the dating website profile wall.
So there we have it, the last of my vacation pictures! Now I've just got to make it through another holiday in retail. I'm already looking forward to our next trip, Florida in February!