I had a crazy run of luck with blog giveaways a little while ago. Sadly, I haven't won anything in a few weeks, but I wanted to share some of the awesome stuff that has been in my mailbox!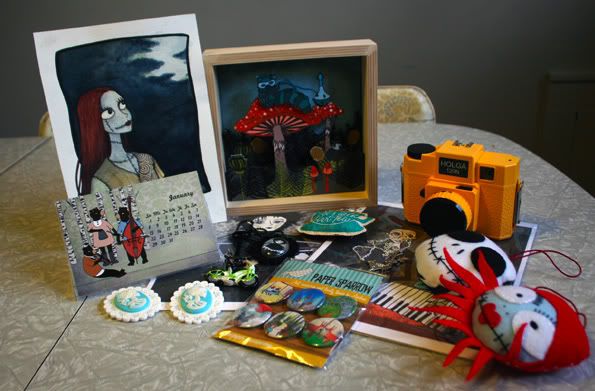 MOST of this is from when I won a Tim Burton blog party giveaway and Andrea's blog, Paper Sparrow. Do you follow her? You should. She is crazy talented and I seriously don't know how she can come up with and do all the projects she does! My favorite so far has been her stamped dresses. And her blog parties are always so fun. I can't wait to see what her next one is.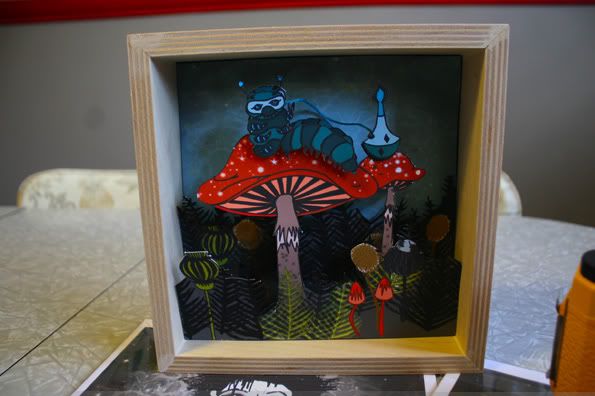 I'm crazy about this shadow box she made out of one of her illustrations.

And I really love this calendar too. I wish I had a work desk to put it on!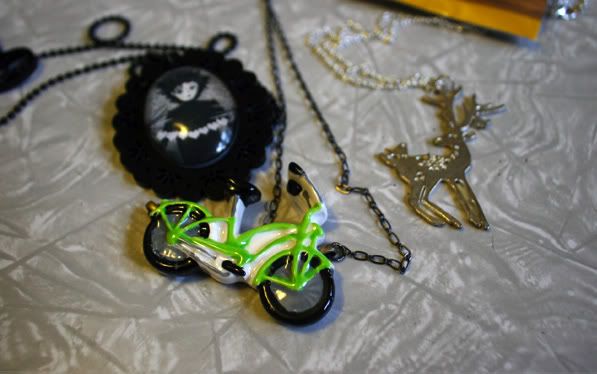 The Edward Scissorhands necklace is from Paper Sparrow, the deer one is from Little Fever, and The bike is from The Morose Bee. She does movie mondays every week that i LOVE. She picks images from etsy that are clues to a movie. Sometimes I know it right away, sometimes Travis and I talk about it for a few days before we figure it out. And not that many people enter for some reason! So get over there and enter! She has lots of cute things in her shop that you can win!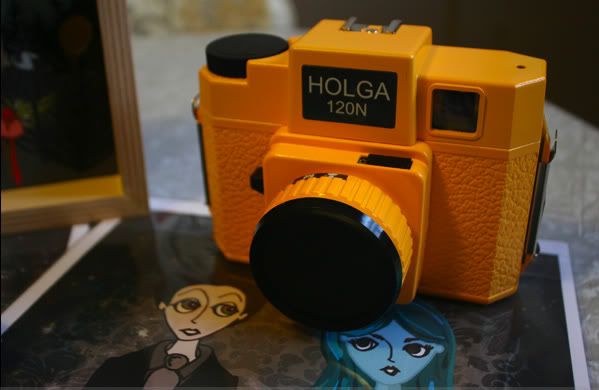 Maybe most exciting was this Holga camera I won from I Just Might Explode! I haven't tried it out yet because I've been too lazy to order film. I need to remedy that!
So I guess this is my shout out to how fun blog giveaways are! You should always enter, what have you got to lose!