We went to this estate sale based on the pictures of these tables COVERED in cat stuff!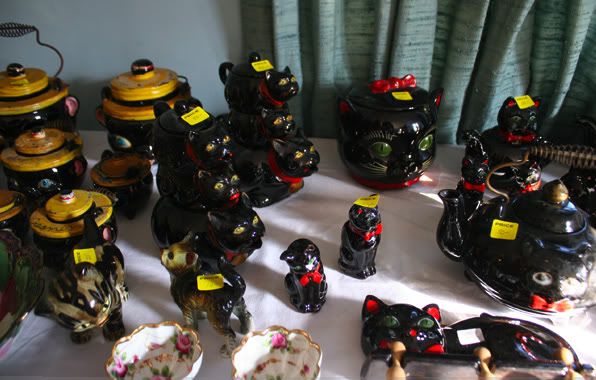 Look at the kitty tea pot/creamer/sugar bowl stack! Love it!

I mean, this is probably only a fifth of what they had! sadly, the prices were HIGH. the tiniest little black cat was 15 dollars, and they went up to 250! Insane. I saw they actually extended the sale another week, probably because no one was buying at their prices. I mean, 35 dollars for an enamel flower brooch? Please.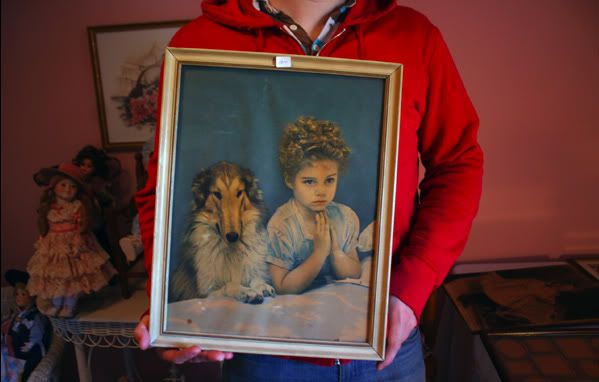 I LOVE this picture. But not for 10 dollars. And where the heck would I put it?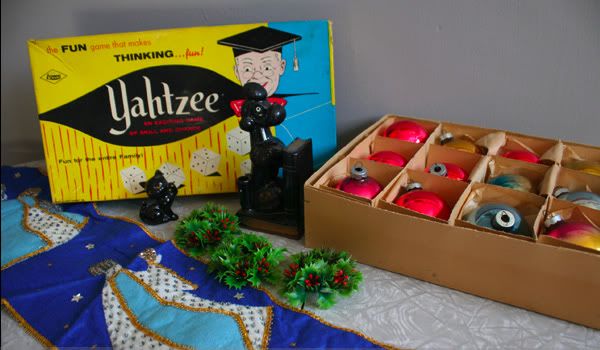 Here is what I did get. An old yahtzee set! Someone actually bought 2 of the dice out of it (what??) but I already have some dice. For 50 cents, I couldn't pass up the vintage box to add to my game shelf.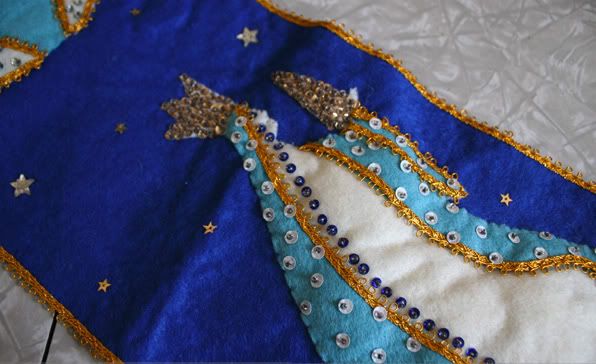 Super sequined three wise men wall hanging thing.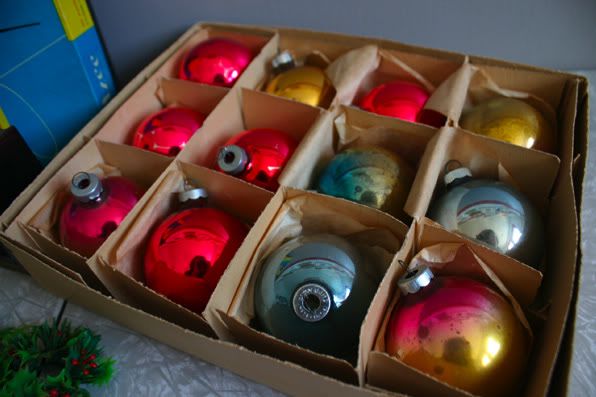 Cute old ornaments. You should see the huge pile of these I have stock piled for the day when I finally make my kitschmas wreath. I think I'm having too much fun gathering the supplies.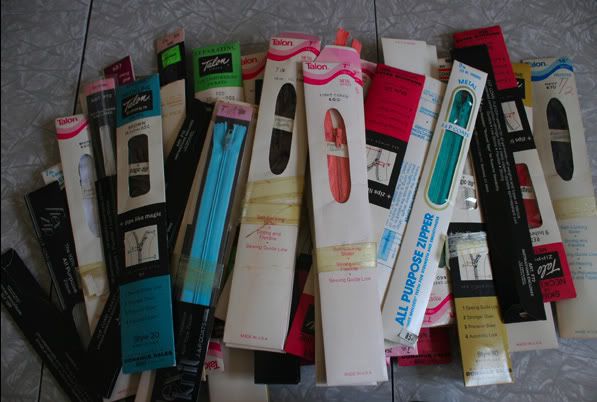 And here is a perfect example of how you can get practical things at estate sales! I got 54 zippers for 10 cents each! I'm going to give them to my best friend to use when she is making pouches for her
etsy.