As I was going through my posts to make my 2011 recap post I noticed I take lots of pictures of food. So I decided I'm going to post about food I ate this past year. Because I am a dork.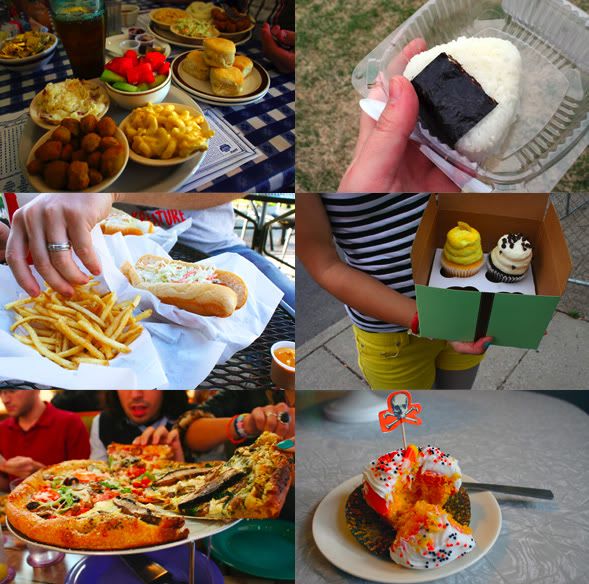 Highlights: Loveless Cafe in Nashville, Onigari from the Happy Eating food truck, the amazing hand cut fries from the dog of Nashville, Pizza from Mellow Mushroom.

Highlights: Stroop Waffles! Pancake Pantry forever.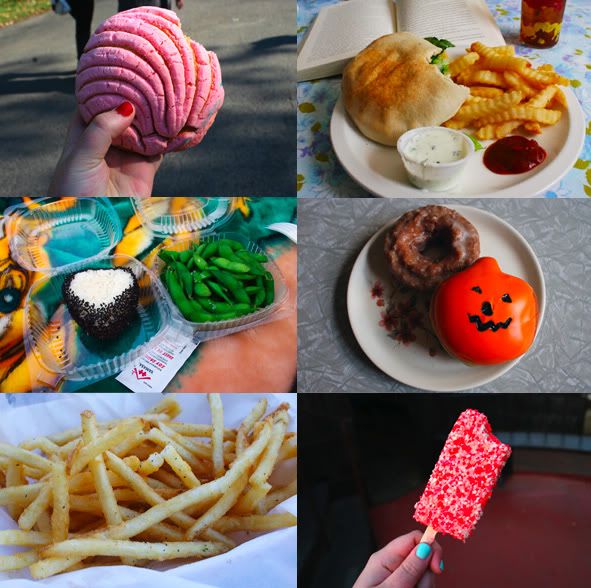 Highlights: Falafel from Istanbul in Nashville

Highlights: Best cinnamon roll ever at Tomato Head in Knoxville, salted caramel ice cream from Jeanie's in Nashville

Highlights: Smart Dogs (roasted over a fire only), sweet potato pancakes, Waffle House is always a favorite.

Highlights: Yorkshire pudding from the Harry Potter cookbook, fish sandwich from McCreary's in Franklin, truffle fries at Hammerheads in Louisville, pizza muffins! Butterbeer popsicle.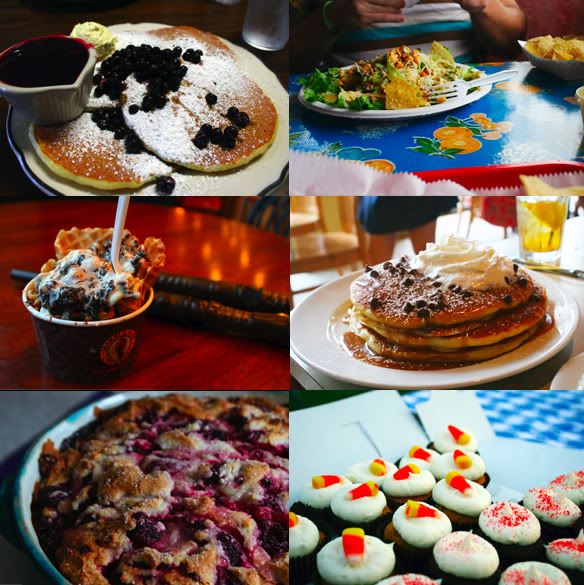 Highlights: Apparently I ate LOTS of pancakes this year. And of course burritos from Baja Burrito, raspberry coffee cake.

Lots of grilled cheese from Sonic when we're on the road, derby's from the Dairy Kastle in Lousiville, and more fish and chips and burritos. What a delicious year I have had! Next year I will try to eat more green, and less yellow.