I've come to my last bit of vintage that Travis' Grandma Betty gave to me, and I saved the most special for last! The ring below was her mother's wedding ring. A few years ago my engagement ring got broken at work. Since then I haven't wanted to wear my wedding ring to work because I'm afraid of it getting broken too. So I have gotten out of the habit of wearing a ring at all. I had been wanting to get a plain band to wear. This is so much more special than any band I could have picked up.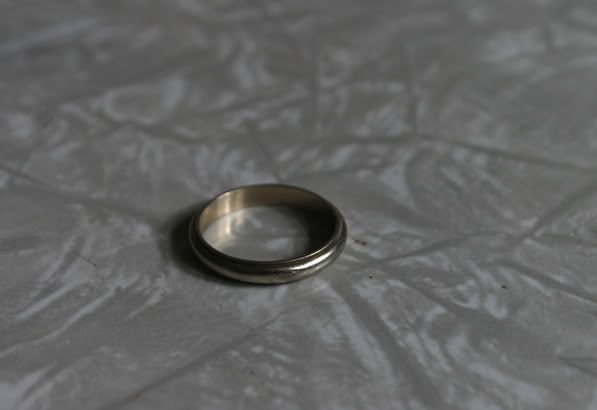 This is a photo of Betty and her family. Her mother's name is

Annie Mary Huckabay Jordan.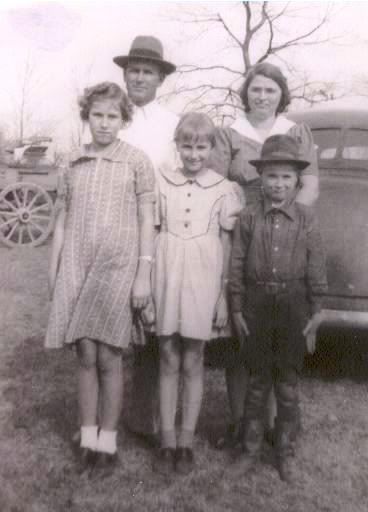 The inside of the ring says "wedding belles"
I love that my ring not only symbolizes my love and commitment to Travis, but belonged to his great grandmother. That is one of the reasons I love vintage so much. The items I collect and fill my home with have a story that started long before I was even born.