You know I had to get in a little kistchy site seeing while I was down in Florida. I really wanted to see the Weeki Wachee mermaids but we weren't in that part of the state. So on the morning of the wedding we went down to Kissimmee to see the giant orange! It was built in the 70's and is super duper cute! Also, you pass a gift shop shaped like a wizard which is pretty awesome. Why didn't I take a picture?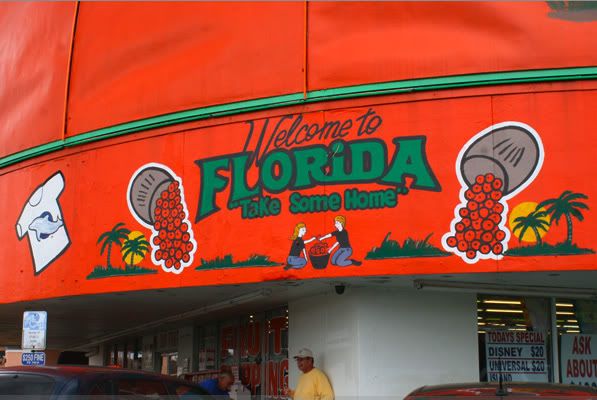 They had gator heads just like every other gift shop in Florida. So creepy!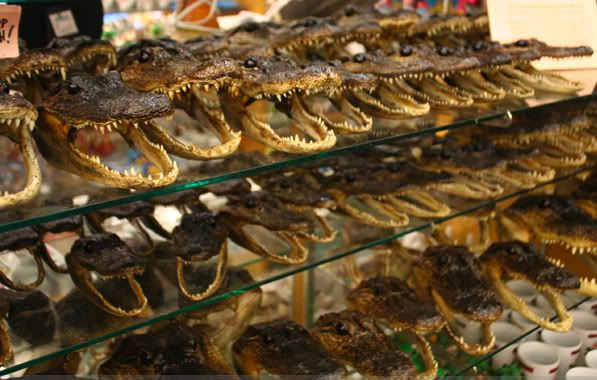 These are really more my speed.

They had a section of gifts that seem to have been sitting around since the store opened! Of course, that is the section I bought stuff from. I got a plastic orange that you fill with baking soda and put in the fridge, one of those orange pads, and the salt and paper shakers! So cute.
I wonder who has the job of making these kinds of silly things.

If I haven't said it already, Travis is such a good sport. After the orange we drove out to Gatorland so I could take pictures of the sign and entrance. Look at those teeth!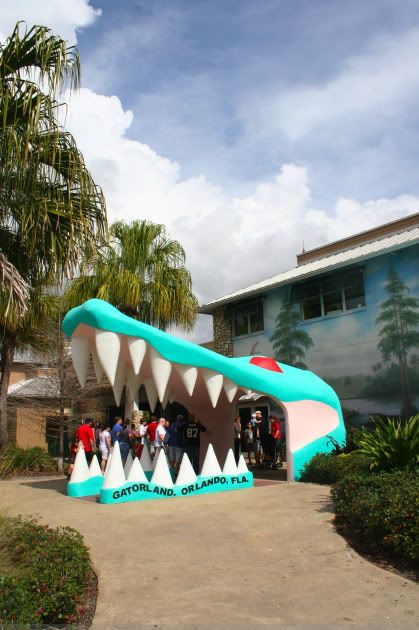 Then on the way back we just happened to pass the Twistee Treat! What a perfect little Roadside America route! Lookit those storm clouds!! That was the only day it rained thankfully.