We had multiple day Universal passes so we went back the day after the wedding to see what we didn't get to see the first day. We tried to get our picture with the Simpson's again, but the line was sooo long. Oh well, look at how cute their camper is! I would love to own that and travel in it!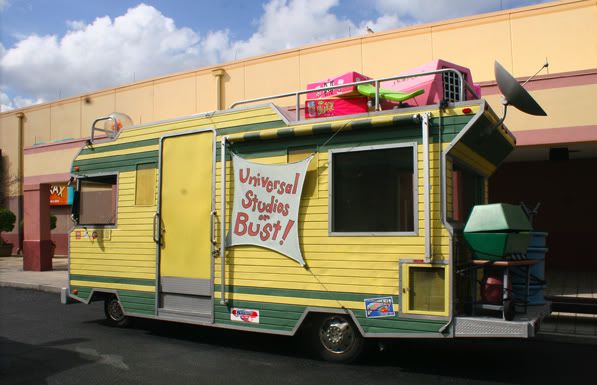 The Simpson's ride is pretty new I think. It was kinda cool, it is a motion ride, with a big dome like a planetarium over you. I've never liked computer animated Simpson's stuff though. My favorite part of the ride was the big Krusty mouth.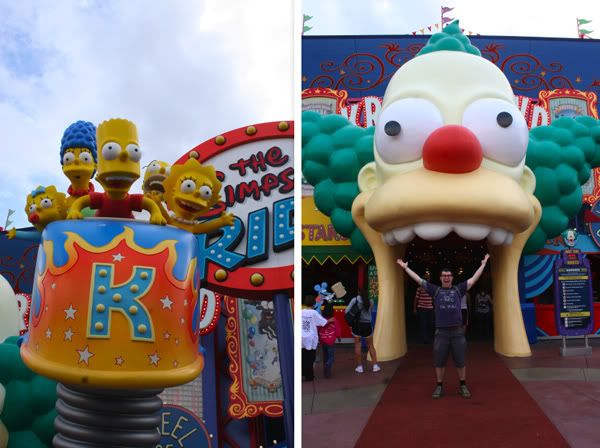 Love it.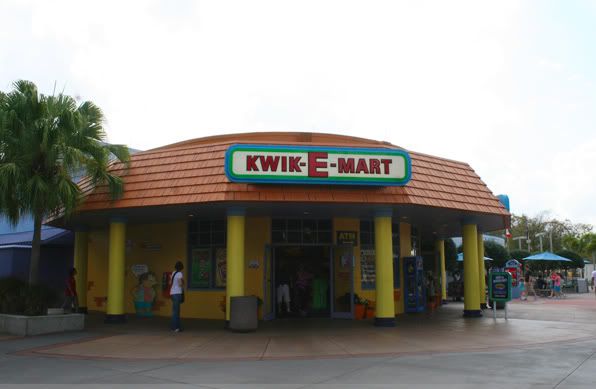 There was so much cute stuff in the Kwik-E-Mart. I had a really hard time choosing what to get. It was between a Squishy cup and a glass that looks like a can of Duff Beer. These donuts looked pretty awesome, until you looked close and they looked toooo processed and weird to me.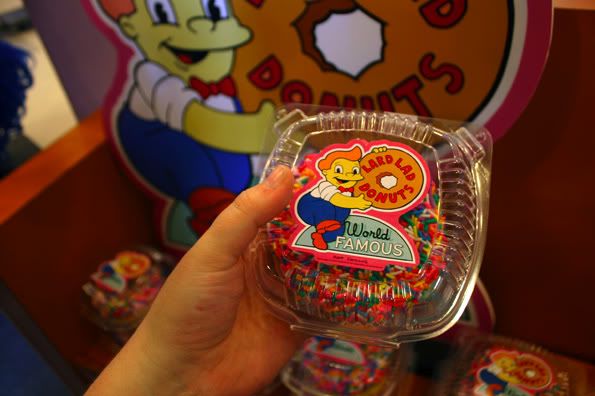 The Jaws portion of the park is all boarded up except for this. I am glad though! That movie freaks me out and I probably would have cried if Travis made me go on the ride.
We rode the MIB ride and the Mummy again, then went back to the other park. I loved the Truffula trees in the Dr. Seuss section. I hope the Lorax movie is good! I saw a preview for it yesterday (before the Secret World of Arriety which was awesome!!) and it looks kind of laaaame.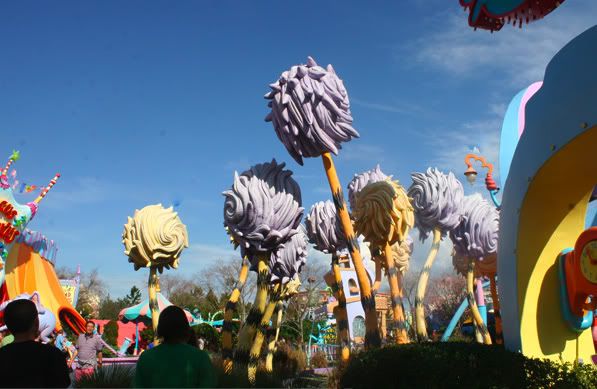 These sculptures were in one of the Dr. Seuss shops. I WANT ONE! Too bad they are almost 2000 bucks each. They are called
Unorthodox Taxidermy
.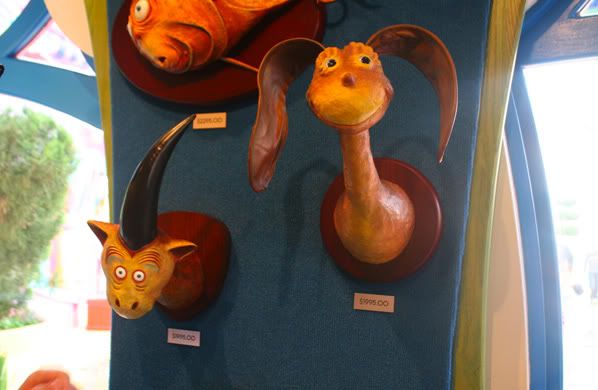 We tried to eat somewhere else, but after waiting in line at the circus cafe ands seeing how crappy the 8 dollar mini pizzas looked we just went back to the 3 Broomsticks.
Right after Travis took this picture a girl asked me to do a survey and tried to make small talk about cats because "obviously you are really into cats." haha.
Yummmm. More butterbeer. And omg going through these pictures I'm realizing that I ate fried fish and fries almost every single day of our trip! After lunch we rode the Forbidden Journey in Hogwarts a few more times and bought a few more souvenirs. Then we went on our way.
Here we are on our way out. I'm on the cusp of having a sun burn. Dang.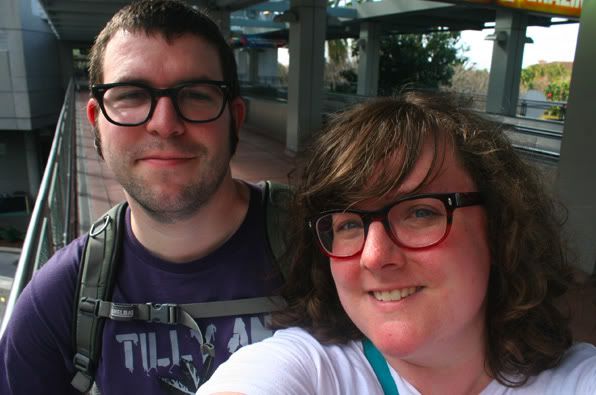 Looks like we left at just the right time! Look at the ominous sky!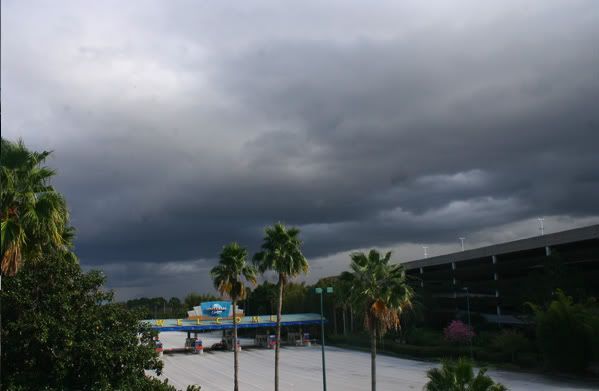 After it rained we saw a rainbow! It actually turned into a double rainbow (all the way across the sky. for realzz) and it made me so happy! It was like the universe was at peace now that I had finally been to the Wizarding World. It was totally worth the trip.