Am I too late to share what we did for Valentine's?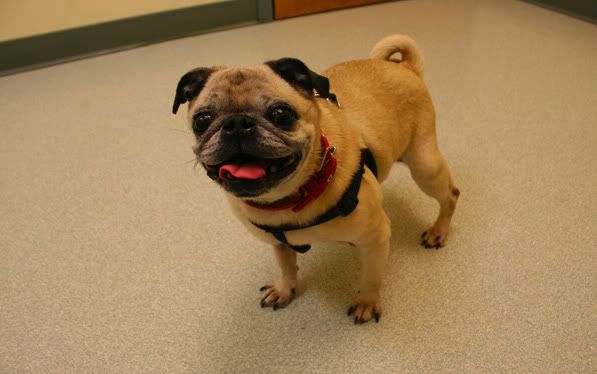 Well I spent the morning at the vet with Miss Priscilla. I've been really worried about her eyes lately. They did lots of tests, including putting slips of paper in her eyes, and putting drops in that made them glow in a black light to check for damage! It turns out her right eye is barely producing tears, and the dryness makes her pigmentation worse. She can't see anything but shadows out of her right eye, and she can only see about 10% with her left eye. Poor thing. Fellow pug lovers, does it seem like EVERY time you go the vet it costs hundreds of dollars? Of course it is worth it. I wouldn't trade her for the world!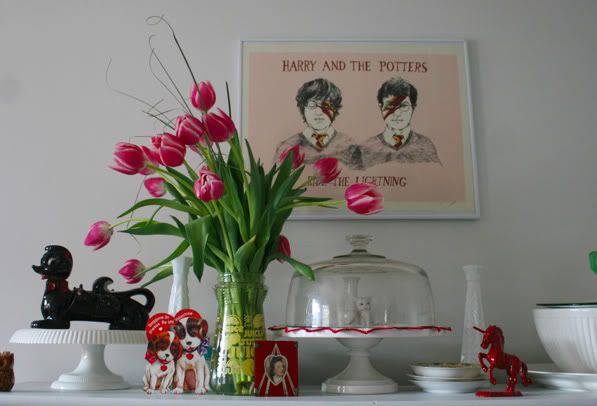 Travis came home from work and brought me tulips, which I LOVE. This is my sad little Valentine's display. I need to make some decorations next year!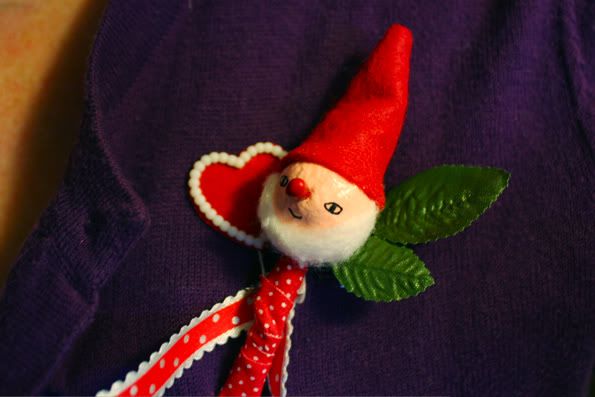 He also bought me this gnome pin from My Paper Crane! It is so perfect! He is so sweet and looks at my pinterest to find gift ideas! He also made me a handmade card with pictures of RuPaul on it. Haha, perfect. For Valentine's Day I made him a black forest cheesecake. Of course we try and show each other how much we love each other every day of the year, but it is fun to have a day set aside to gift each other little gifts and be extra sweet.
We had planned on going out for Indian food and seeing The Woman in Black, but i wasn't feeling great so we just got burritos from our favorite place and watched Midnight In Paris. It was pretty perfect anyway.