Of course there is more to the Universal parks than the wizarding world. We bought double park passes at Costco (SUCH a good deal, I really recommend it) so we had to go to both parks. Here are some of the cute things we saw.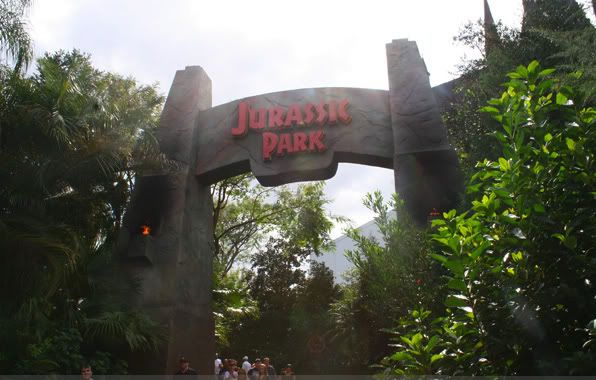 I always forget how much I like Jurassic Park. I can vividly remember seeing it in the theater. I was REALLY scared and hid my head behind my dad more of the time. I loved this pizza sign! It moved, like the raptors were fighting. So precious.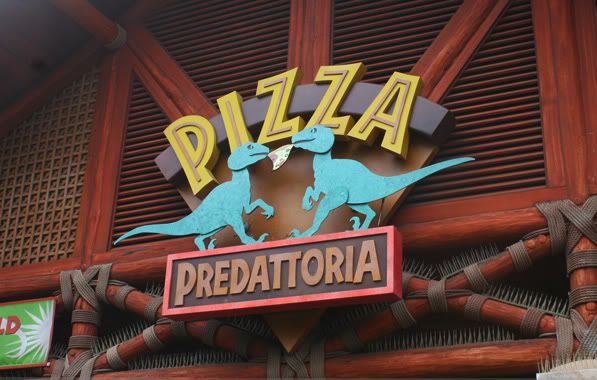 The Dr. Seuss portion of the park was really cute too. I loved all the topsy turvy buildings.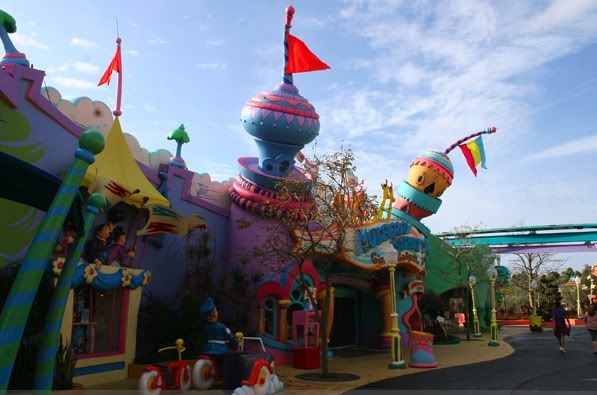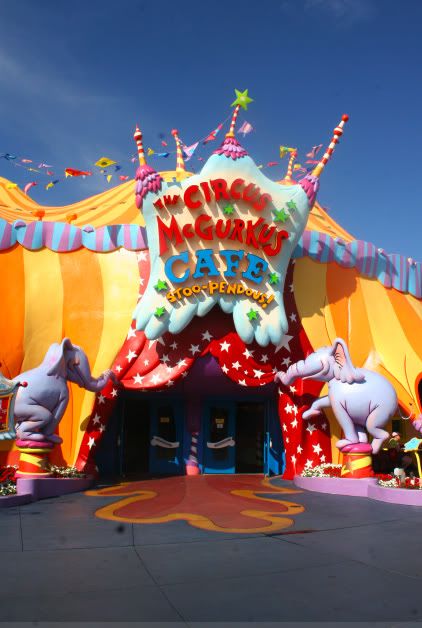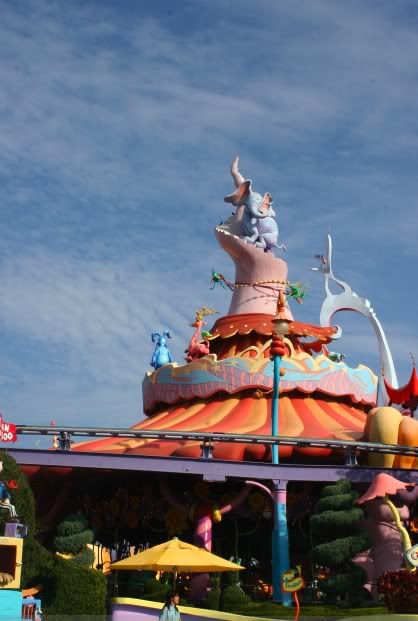 My favorite part of the toon area was all the photo ops. I made Travis pose EVERYWHERE.

I've always liked the drawings of Dagwood's sandwiches, so I loved this store front. We rode the Spiderman ride, but after the Forbidden Journey ride it seemed really lame and dated.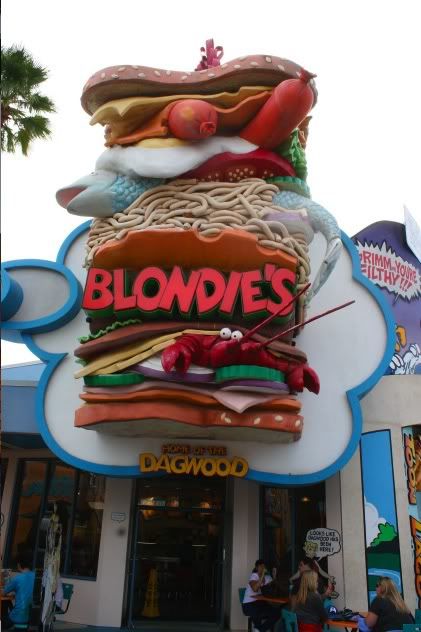 We hopped over to the Universal Park. I really wanted to ride the ET ride!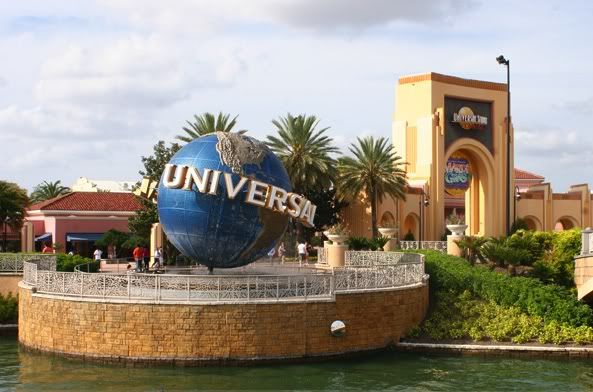 We waited and waited to get our picture with the Simpsons but this guy was taking SO LONG. His family was taking so many pictures in all different poses and he was getting them all to sign his shirt. It was so annoying, so I finally gave up.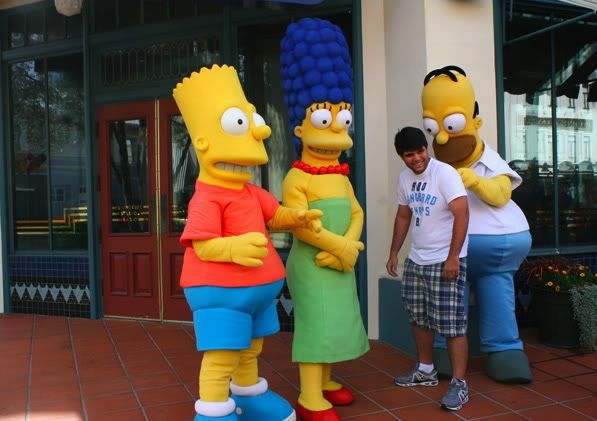 But we did get our picture with this dude. I really hope that movie is good!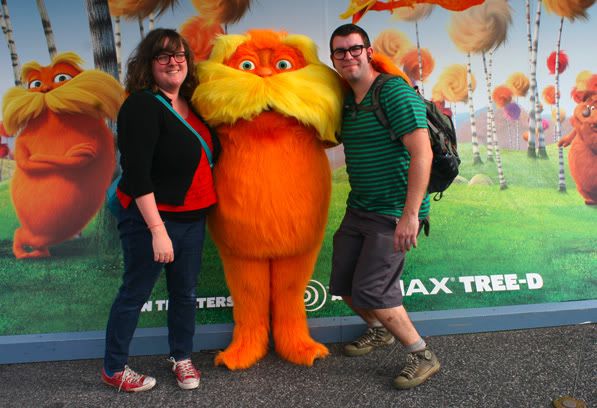 \
There were about 3 people in line for this ride! Travis warned me that it was really dated. Which was perfect! I loved it! Lame animatronics are one of my favorite things! I wish I could have taken pictures on the ride. There were tons of little ET's that were so cute.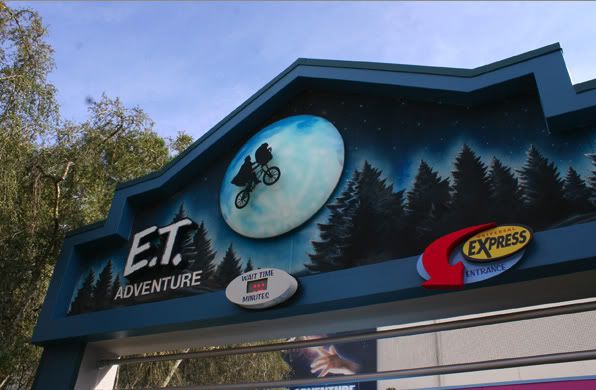 I was sure I would find something i wanted to get in the ET shop but I talked myself out of a stuffed animal. I did get a smashed penny of course! I had to buy a new penny book because my other 3 are full. I was bummed they didn't have a Harry Potter penny yet.
There were so many pretty buildings! Parts of the park look like Hollywood, and New York, and other places. We decided to see this show, it was pretty lame. They didn't really show you anything about make up. They just showed movie clips and embarrassed an old lady from the audience.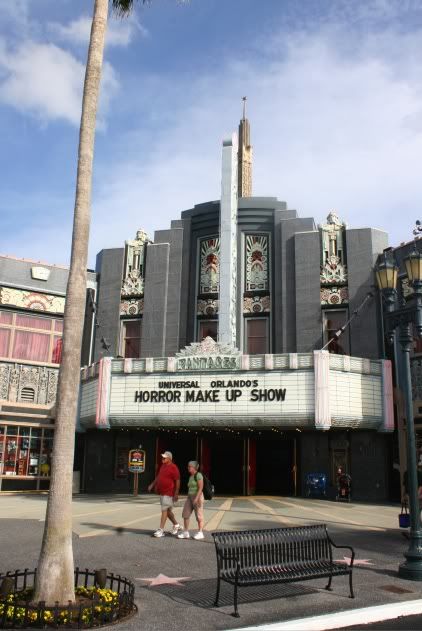 We rode the Mummy ride twice! It was really good! I like roller coasters in the dark. And the animatronics were scary! We would have ridden it again but it took so long to walk through the line! There was no wait, it was just this long winding path and I didn't feel like walking it again. Apparently they are building a gringott's bank in this park that will be an indoor roller coaster, and if it is anything like the mummy it will be amazing!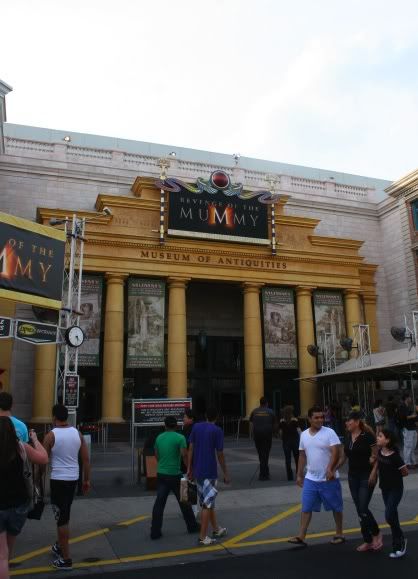 I was bummed they didn't have a Universal Monster store. This little cafe was super cute though. I love the wolfman holding the pizza!
We got caramel apples with peanuts on the way out. Yummmmmm.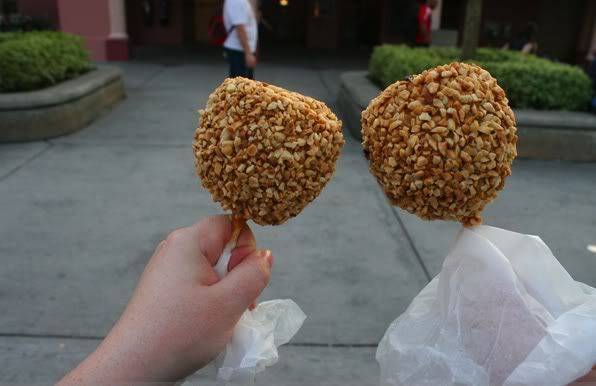 We parked in King Kong.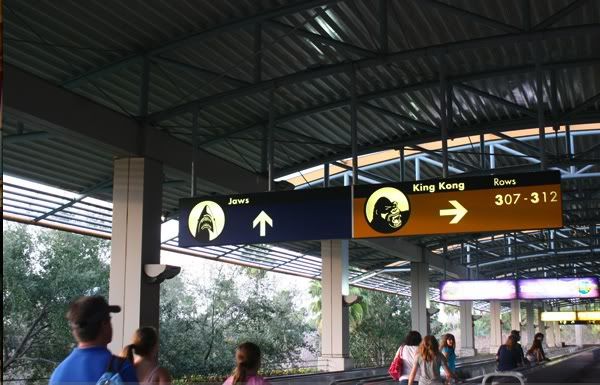 And people, let me just say, if you are going to get on the moving sidewalk and stand still at least all stand to one side so you don't block the whole thing! The point is you get where you are going faster! Ugh! I got mad every time we go on the sidewalks, haha.